Introducing B Generous: Donate Now, Pay Later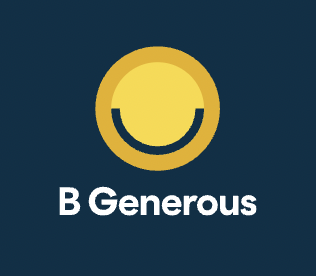 B Generous allows you to donate to Orangutan Outreach without stressing your bank account!
The Issue
Have you ever wanted to help more? Donate more? Support more? But simply didn't have the funds available right now…or maybe you felt your donation wasn't large enough to make a difference?
The Solution!
That's why B Generous was created… to give people the financial freedom to donate more to nonprofits. It's a revolutionary new way to donate, without paying anything today. When you Donate Now, Pay Later,™ your donation is received right away, and you also receive your full tax deduction, but you simply pay over time with no fees, interest, or hassle.
It's simple!
Decide how much you want to donate, and over how many months you'd like to pay it. Your donation is received by Orangutan Outreach right away, but you pay over time. And it's completely free for you.
Generosity from B Generous!
B Generous will match up to $5,000 of all gifts that come through the Donate Now, Pay Later Platform through the month of December 2022. So there's no better time to DONATE NOW, PAY LATER to support Orangutan Outreach!
Learn more about this game-changing way to donate on the B Generous website.
Click here or on the button below to get started with your donation!