Baby Orangutans Need YOU!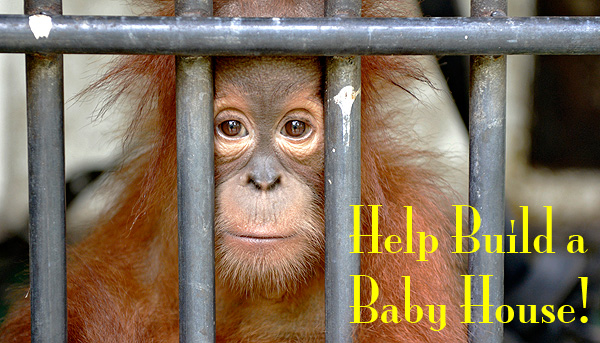 We've just sent out an email appeal for the new SOCP Baby House. Mass emails often get blocked by email providers or automatically relegated to spam/junk folders. In case you missed it, here's a direct link.
We need YOUR help to build a new Baby House! Contributions made via this button will be allocated to SOCP for the new Baby House.
We've also set up several online crowdfunding campaigns. Please visit them, donate and SHARE! We really want to hit our goals!
CrowdRise:
Fundraising Websites - Crowdrise
IndieGoGo:

RocketHub:

Click here to learn more about the Baby House... and MEET THE RESIDENTS!
Gokong says 'Thank you for your support'!