BNF Big Give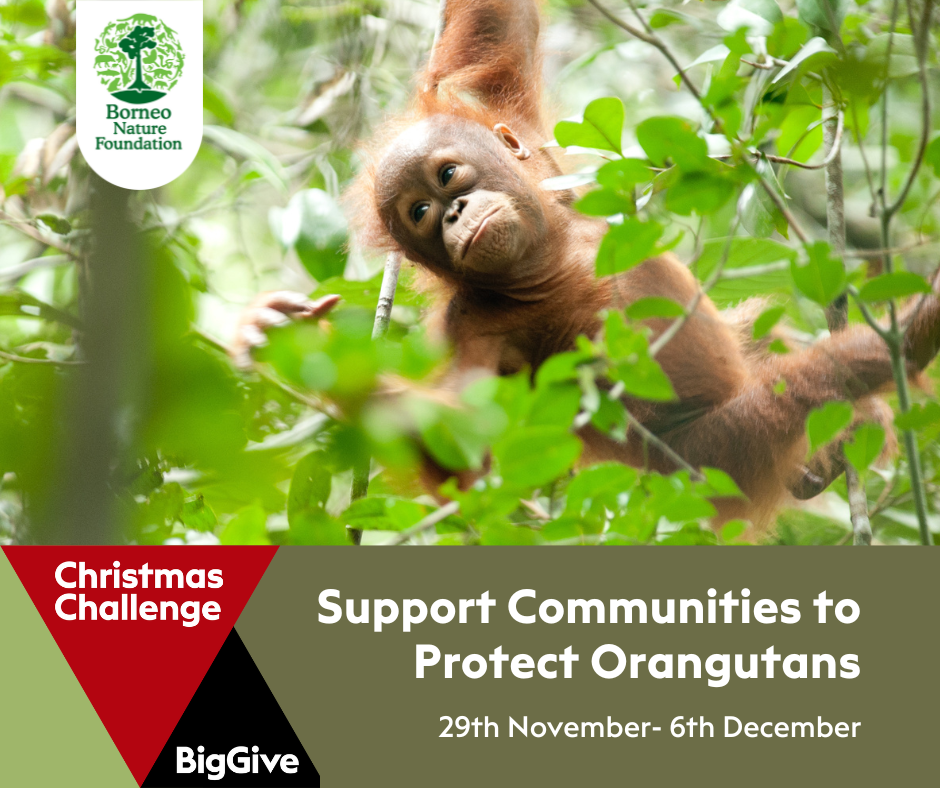 Orangutan Outreach's partner, Borneo Nature Foundation (BNF), is joining The Big Give Christmas Challenge this year to raise money for their campaign 'Support Local Communities to Protect Orangutans'. #GivingTuesday marks the start of the Big Give #ChristmasChallenge22.
The #BigGive is a generosity multiplier, meaning that whatever you donate during the campaign week will be doubled! TWICE THE IMPACT! With vital orangutan habitat being lost at an alarming rate, there's no better time to give.
Even the smallest donations add up. Remember that just £2 will enable BNF to grow, plant, monitor and protect a tree, restoring areas of critical orangutan habitat in Central Borneo. With BNF's match funds, that £2 becomes £4 for double the conservation impact!
To donate, visit BNF's Big Give page between midday 29th November - midday 6th December. If you aren't in a position to give at the moment, you can always help out by sharing BNF's campaign and spreading the word. THANK YOU!