BOS Foundation Marks 60th Anniversary of Central Kalimantan Province with an Orangutan Release
May 24, 2017 — BOS Foundation has released six more orangutans to the Bukit Baka Bukit Raya National Park (BBBR-NP) in Katingan Regency, Central Kalimantan. This is the 17th orangutan release by BOS Foundation Nyaru Menteng and one that also commemorates the 60th anniversary of Central Kalimantan Province, which falls on May 23, 2017.
The six orangutans released included five females - Ranesi, Zoe, Kipoy, Carmen, and Susan - and one male, Kato. The six left Nyaru Menteng on May 22 accompanied by our release team, immediately after they had been sedated and safely moved in to transport cages in the Nyaru Menteng quarantine complex.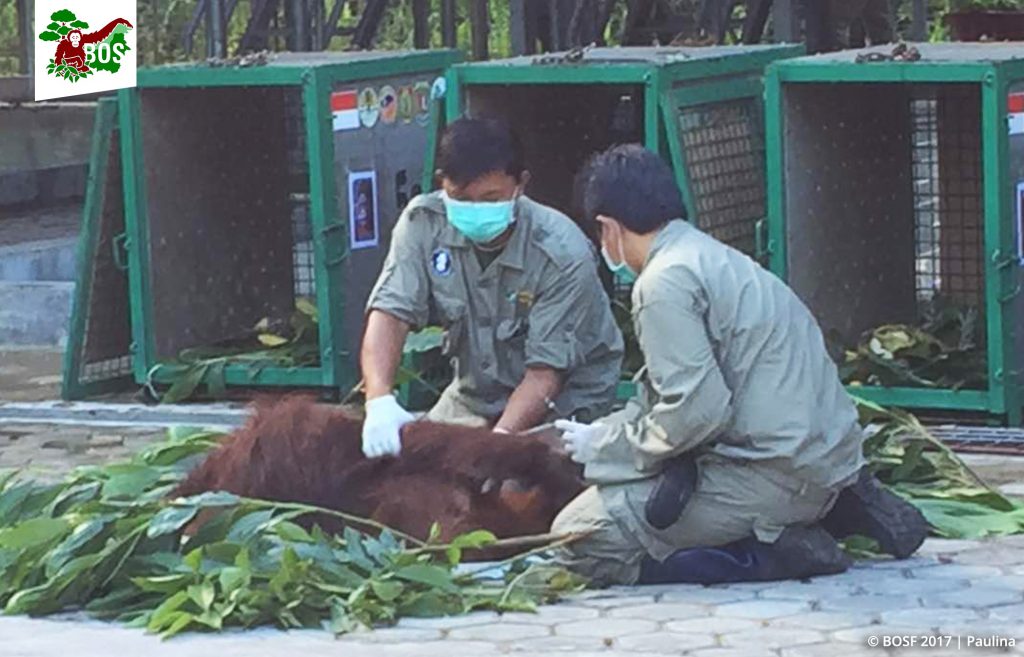 The orangutans were sedated by veterinarians from Nyaru Menteng, assisted by technicians
The group departed from Nyaru Menteng and headed directly to Tumbang Tundu village, which is located on the edge of the BBBR-NP and is the last village reachable by road. This trip took about ten hours, with the team taking brief stops every two hours to check the orangutans.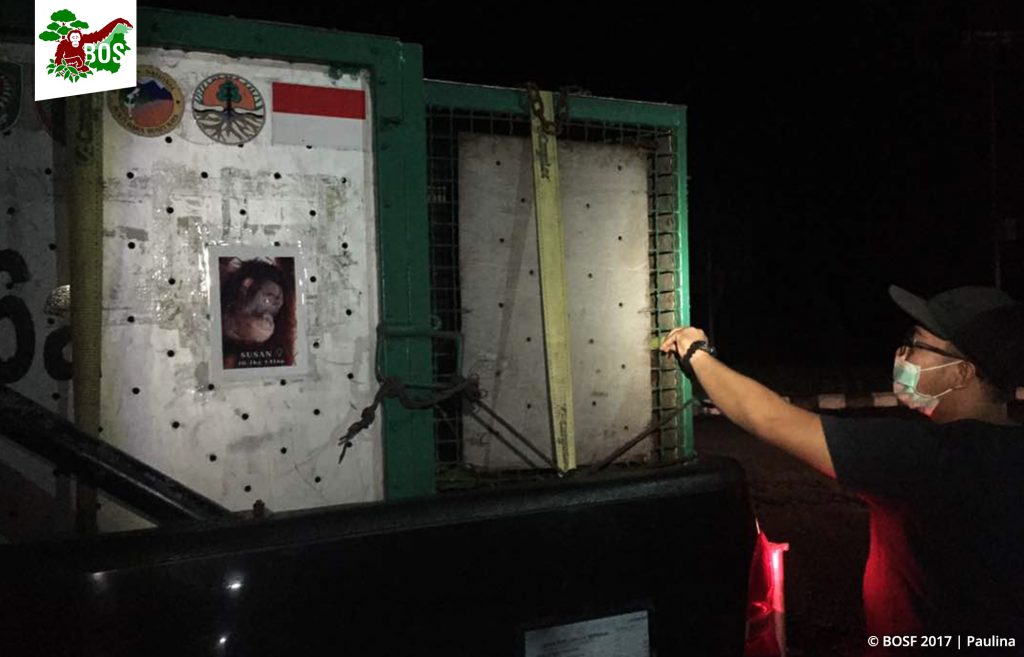 The team ensures the orangutans are traveling well
From Tumbang Tundu village, the transport cages were transferred onto small motorised boats known locally as 'kelotok'; and after a five-hour boat trip, the team had arrived at the release camp located in the national par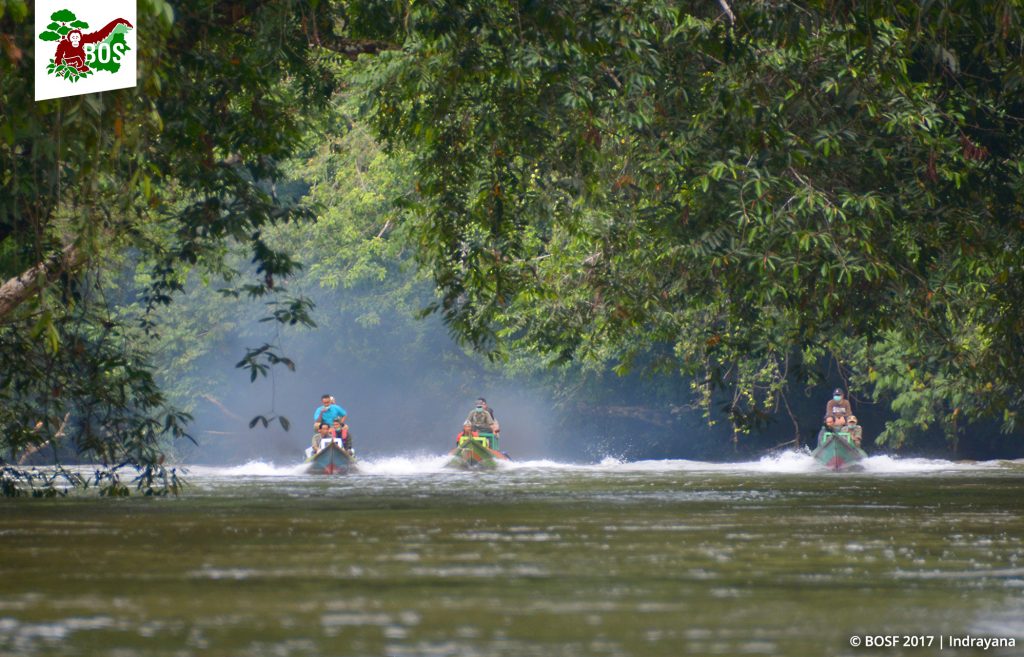 The release team travels upstream the Bemban River, headed for the release camp
Six Orangutans are Finally Free!
Once they had reached the riverbank near the camp, the team members unloaded the transport cages and carried them to the predetermined release spots deep in the BBBR-NP forest. Soon after, the six orangutans tasted freedom in their new home.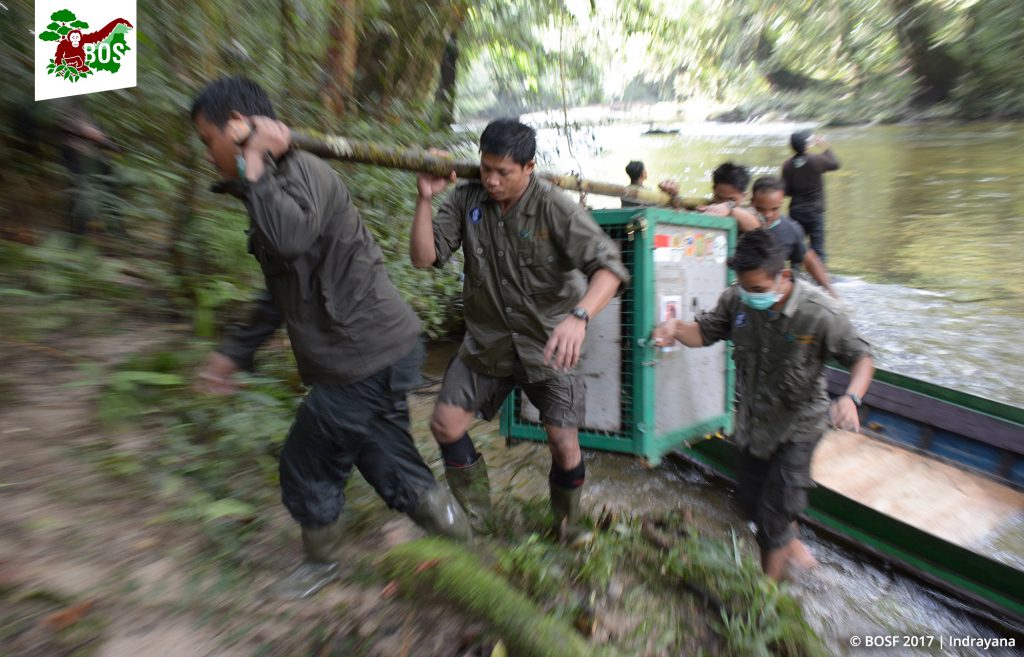 The team carries the transport cages to predetermined release points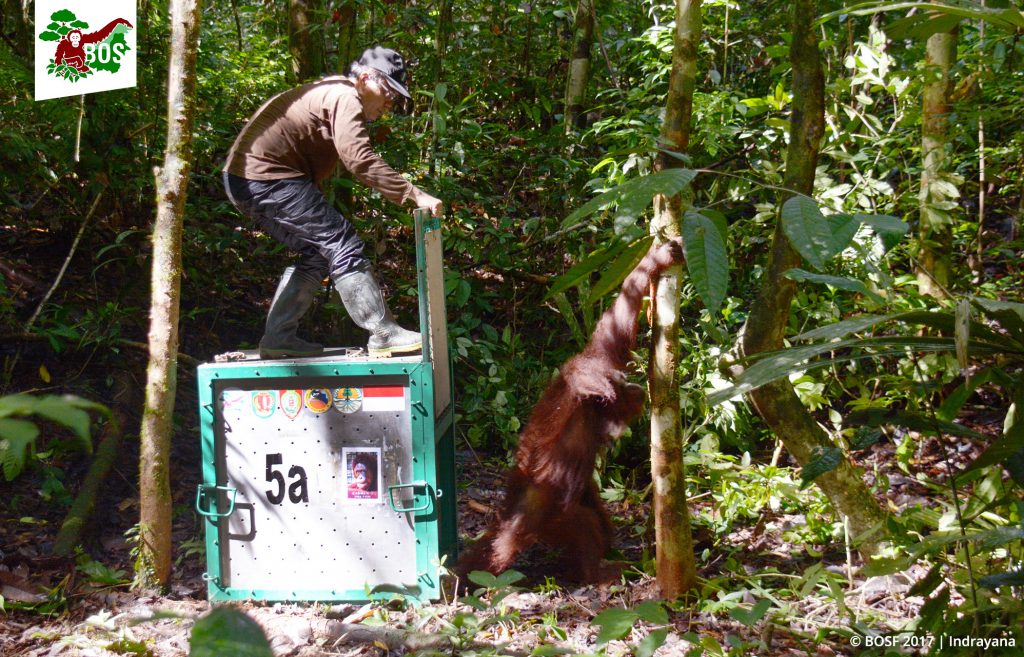 BOS Foundation CEO Jamartin Sihite open Carmen's cage
This is the fifth orangutan release conducted in the BBBR-NP by BOS Foundation's Nyaru Menteng Orangutan Reintroduction Program. With the release of these six, the total number of ex-rehabilitated orangutans released by BOS Foundation to the BBBR-NP now stands at 47 individuals.
We greatly appreciate support from the government of Central Kalimantan Province in assisting the orangutan and habitat conservation effort.We sincerely hope this level of cooperation will continue long into the future, and will involve all stakeholders in the province. Thank you to all parties who have supported this release event and our orangutan conservation efforts!
Learn more about the BOS Nyaru Menteng Orangutan Release Program
Text by: BOS Foundation Communication's Team
The Orangutans Need Your Help!
Please make a donation to BOS Nyaru Menteng today!
THANK YOU SO MUCH FOR YOUR SUPPORT!
{:(|}