BOS Foundation's Nyaru Menteng Team Rescues 2nd Baby Orangutan in 2 Days!
13 October 2017 — Just a day after rescuing a 3-year old female, a joint rescue team from BOS Foundation and the Central Kalimantan BKSDA rescued yet another baby orangutan, this time a 6-8 month old male from Sigi Village, Bukit Goha, Kahayan Sub-District, Pulang Pisau Regency, Central Kalimantan. The attending Vet, Arga Sawung Kusuma, reported that the infant is severely dehydrated and malnourished.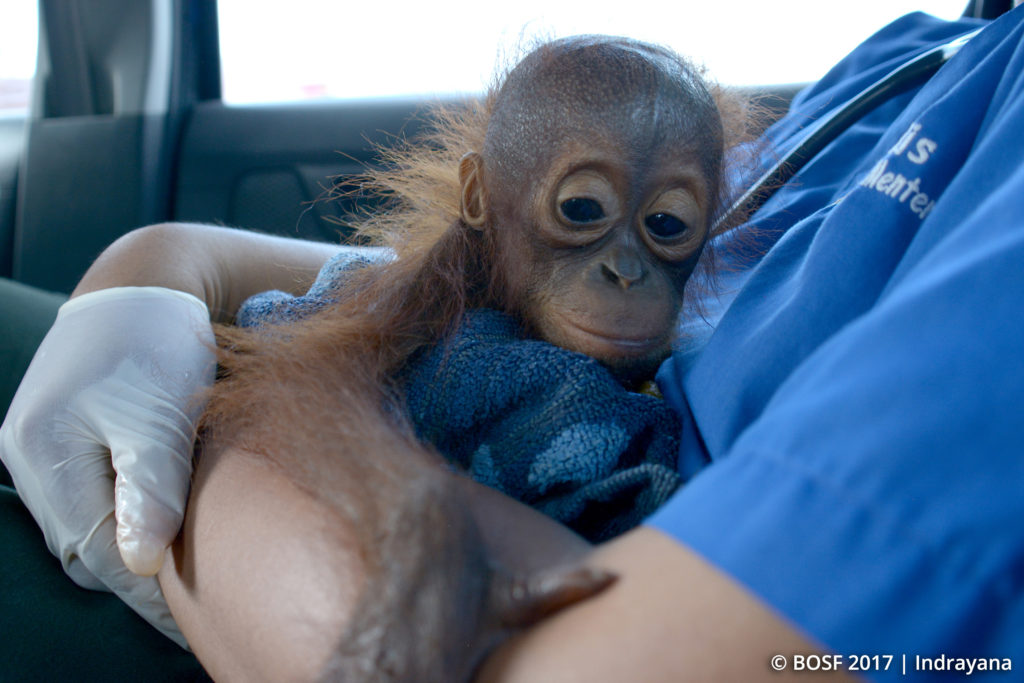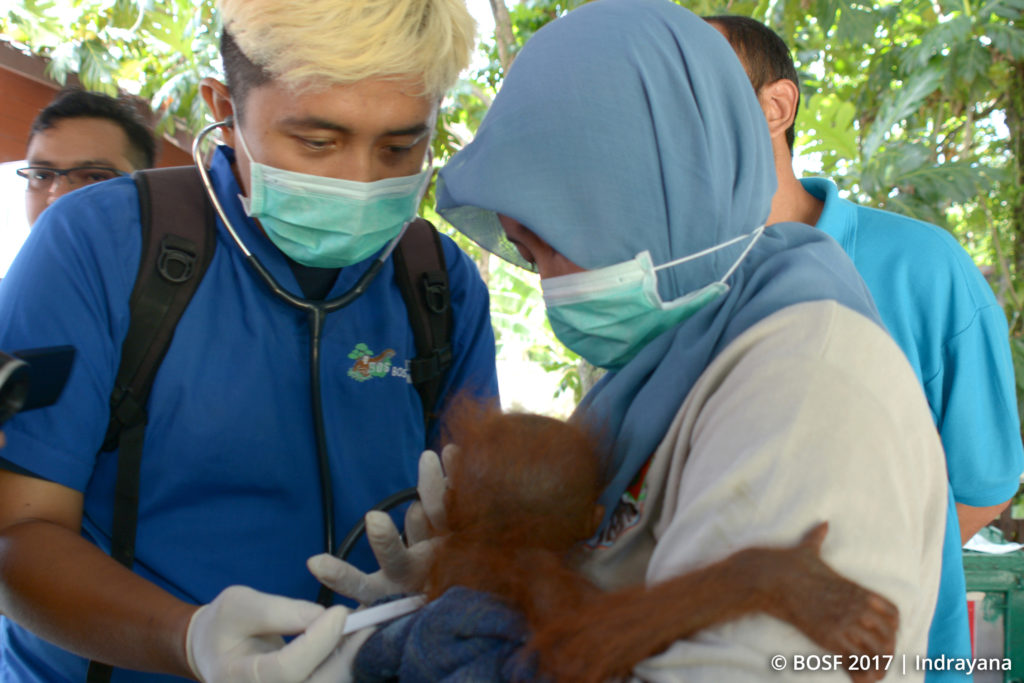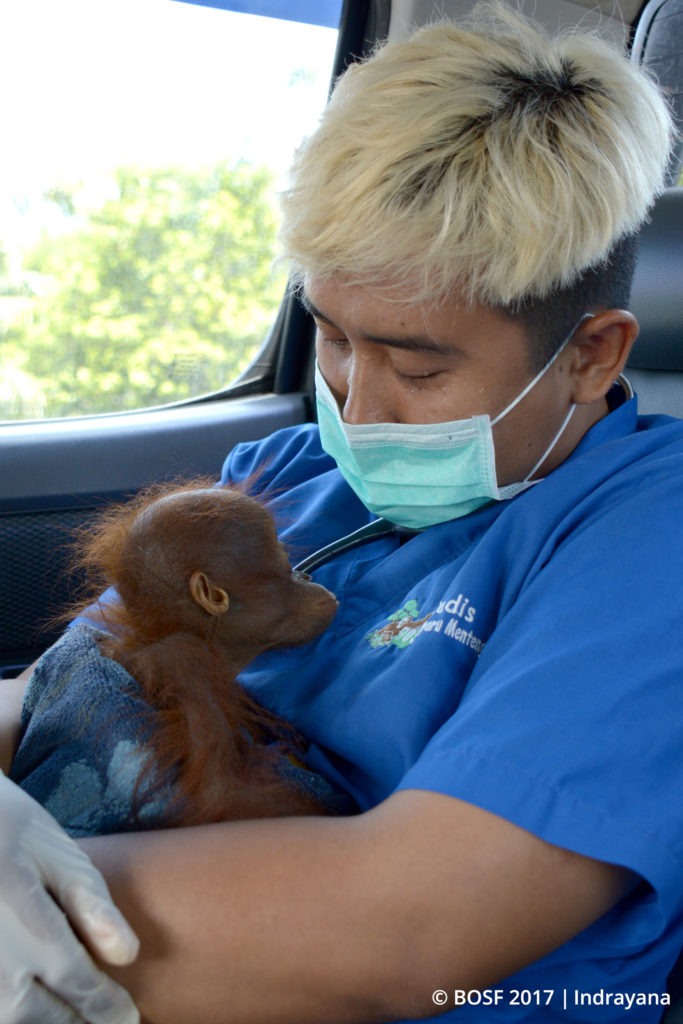 The infant is now on his way to the BOS Foundation Orangutan Rehabilitation Center at Nyaru Menteng for urgent medical attention and 24-hour intensive care. This poor little boy is the 19th baby orangutan rescued by Nyaru Menteng this year. We are hoping he will make a full recovery and soon move into the the new Baby House where he will begin the long road to rehabilitation and an eventual release back into the forest....
Text by: BOS Foundation Communications Team
The Orangutans Need Your Help!
Please make a donation to BOS Nyaru Menteng today!
THANK YOU SO MUCH FOR YOUR SUPPORT!
{:(|}