BOS Orangutan Releases: Latest Update on Pangkuy & Pals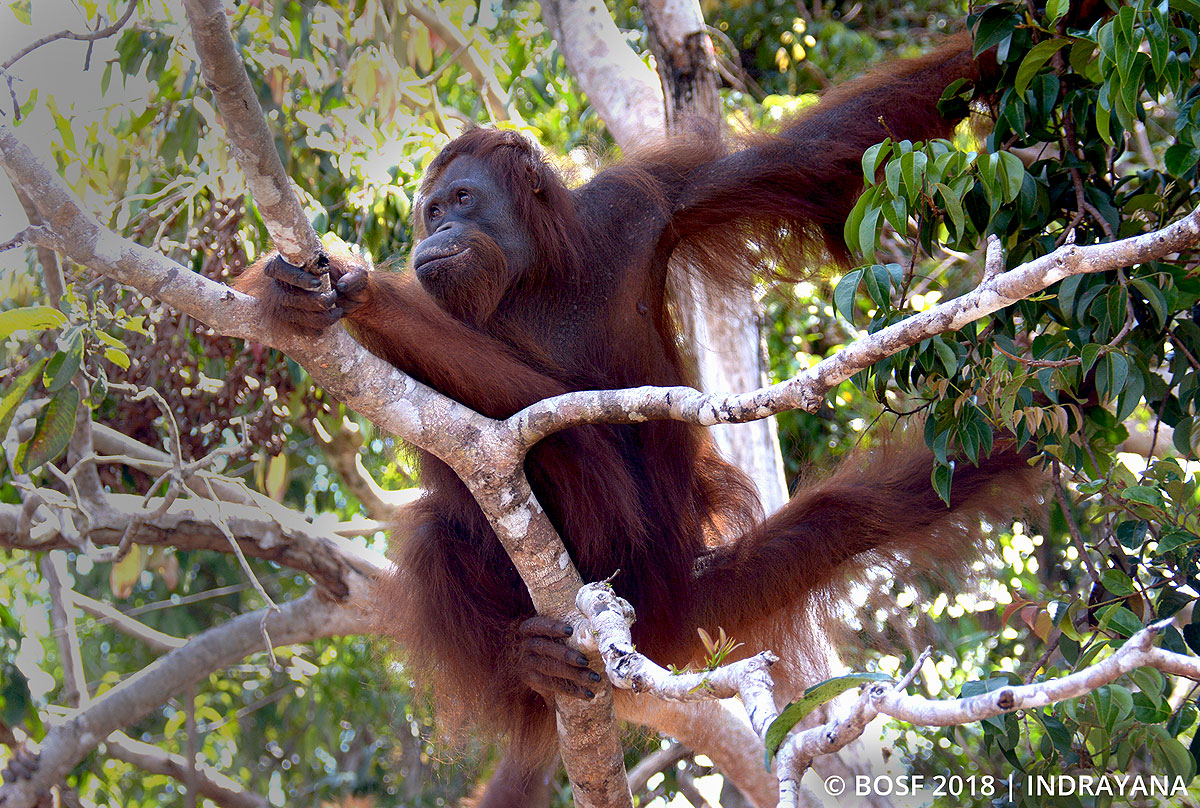 Text by: Lia Kristina, Vet from Nyaru Menteng, in the TNBBBR
October 24, 2018 — In September, Pangkuy and her friends – Sisil, and mother-infant pair Clara and Clarita – began their new lives in the forests of the Bukit Baka Bukit Raya National Park (TNBBBR). Immediately after their cages were opened, our Post-Release Monitoring (PRM) team in the TNBBBR commenced its full month of observations and monitoring on the released orangutans. So, how have the newest residents of the TNBBBR adapted to life in the wild thus far?
Pangkuy and Sisil
Pangkuy is the 4th orangutan repatriated from Thailand to be released in the TNBBBR. Her first day in the forest went smoothly; she adapted quickly to her new surroundings, appeared to be comfortable, and showed no signs of shock.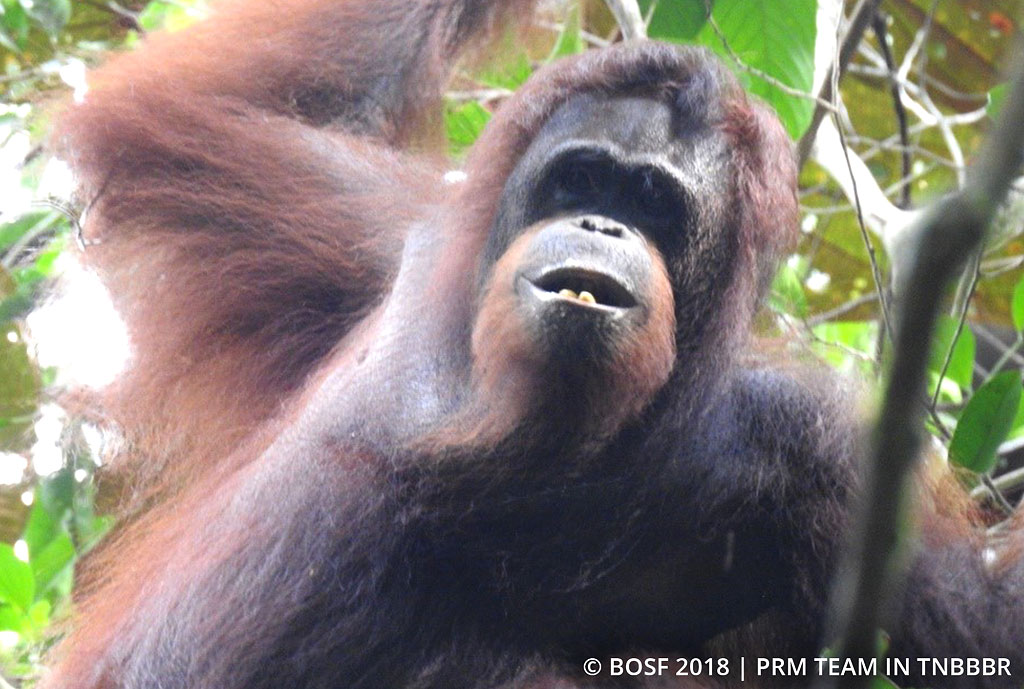 Pangkuy
Pangkuy exited her transport cage and quickly climbed up a tree, where she met up with Sisil. Initially hesitant to let Pangkuy get close to her, Sisil finally relented once she realised Pangkuy was not giving up. The two females then explored the forest together, and spent time up in the trees eating and playing.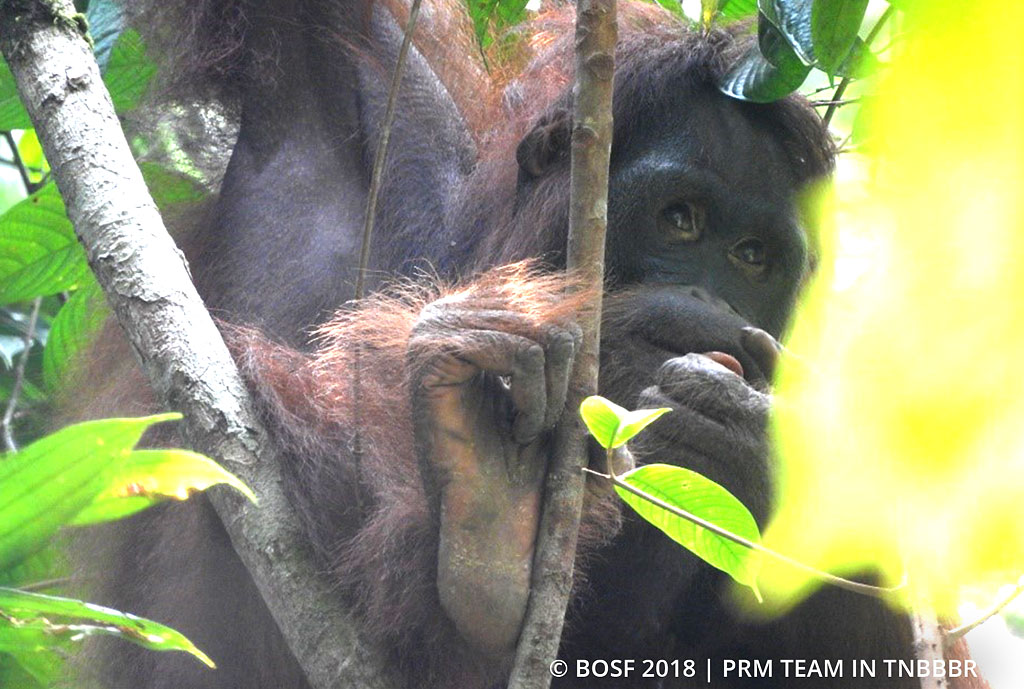 Sisil
Sisil had been an independent, avid explorer in Forest School, and rarely stayed in the same spot for too long. On the second day, she chose to move off and explore on her own, leaving Pangkuy behind. That day, the PRM team observed her as she ate a wide variety of different forest foods, and a large amount of ficus fruit. Meanwhile, Pangkuy headed to the location where Clara and Clarita had been released, and met them on the way.
Clara and Clarita
On the first day post-release, Clara remained in one tree and observed her new surroundings. She ate little more than a few leaves from the tree, whilst Clarita played alone, and tasted the leaves and orchid flowers she could reach.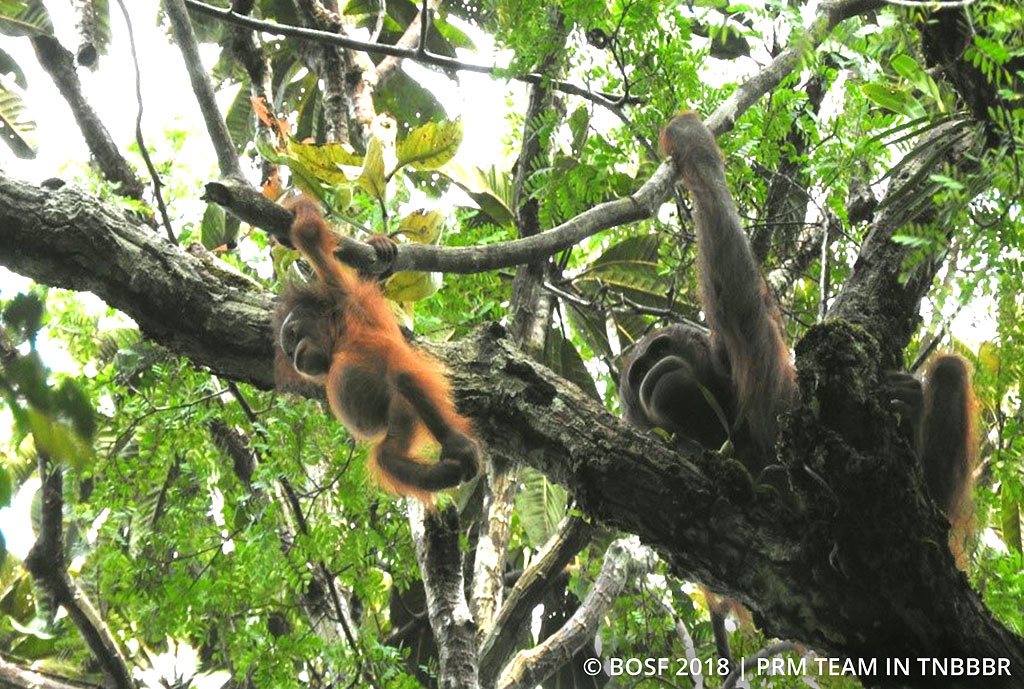 Clarita happily plays alone
In the days following, Clara slowly adapted to forest life. She managed to build up her confidence and was soon brachiating through the trees. She started to eat a more varied diet, and foraged for termites, forest fruits, and leaves. Clara had a brief encounter with Pangkuy, before the latter moved off quickly and disappeared into the hills.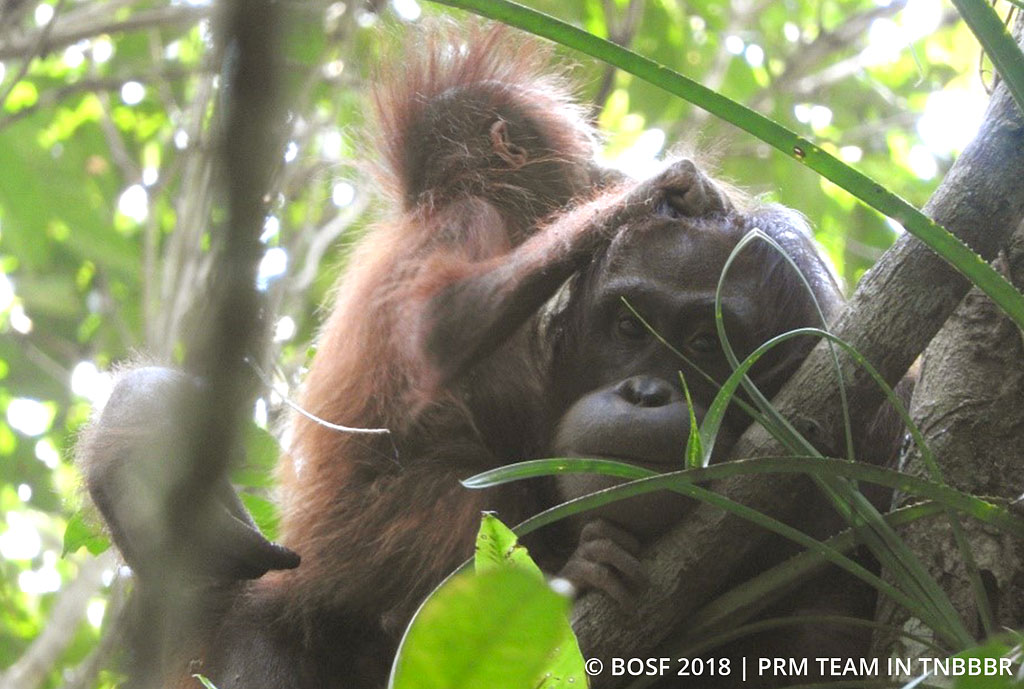 Clara and Clarita
We are thrilled to learn that Pangkuy, Sisil, Clara and Clarita are living happily in the TNBBBR following their September release. All four orangutans appear to be in excellent health, are active, and adapting well to their new home!
The Orangutans Need Your Help!
Please make a donation to the BOS Foundation today!