BOS Samboja: Baby Ecky Learns to Climb Like a Champion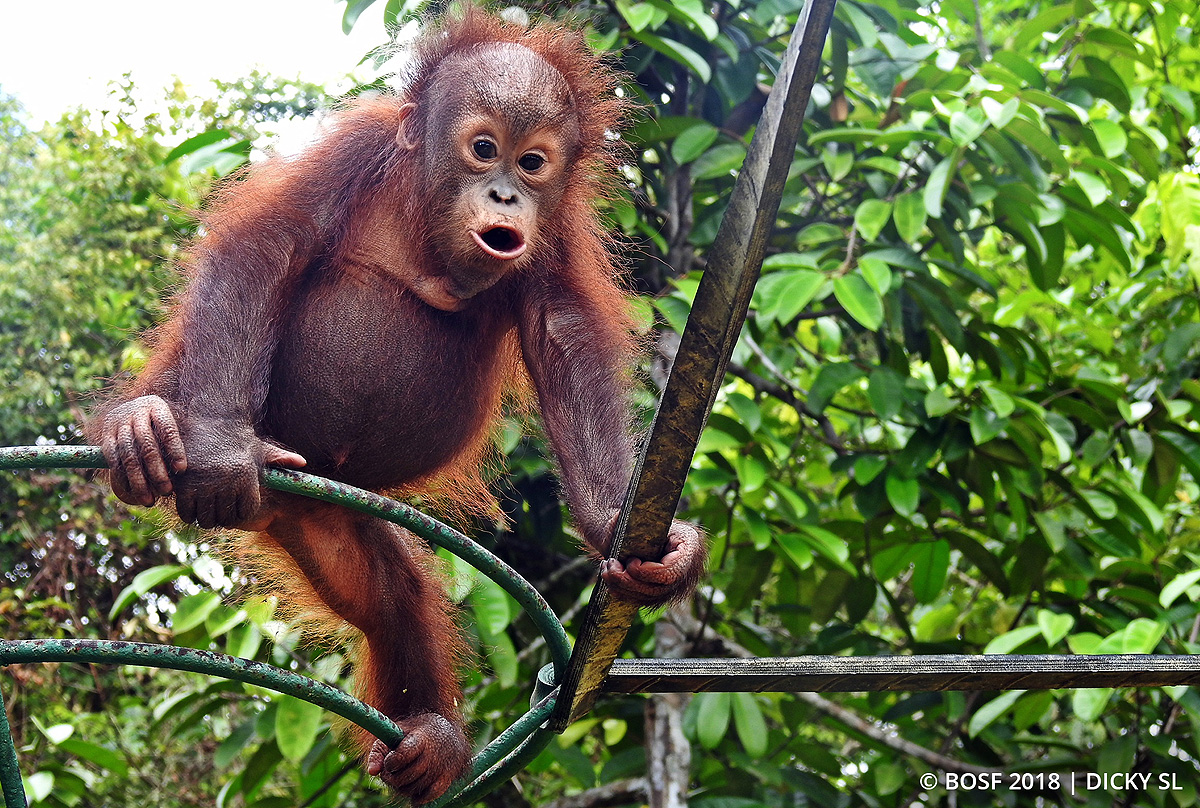 May 18, 2018 — Despite peaking in the 1990s, Indonesia's forests are still being destroyed at a completely unsustainable rate, forcing wild animals – including orangutans – out of their natural habitats. Pushed out of their forest homes, orangutans are easy prey for the hunters who capture them for the illegal pet trade. Tragically, many orangutan mothers are senselessly killed during the capture of the babies they are trying to protect. This has been the case for most of the baby orangutans who have been rescued, including Ecky.
Ecky was rescued in February by a joint team from the East Kalimantan BKSDA and BOS Foundation's Orangutan Reintroduction Program at Samboja Lestari, in East Kalimantan. She was brought to the Samboja Lestari Orangutan Rehabilitation Centre in bad health, suffering from malnutrition and bloating. Now, after three months of quarantine, Ecky has made a recovery and is beginning to develop natural behaviours.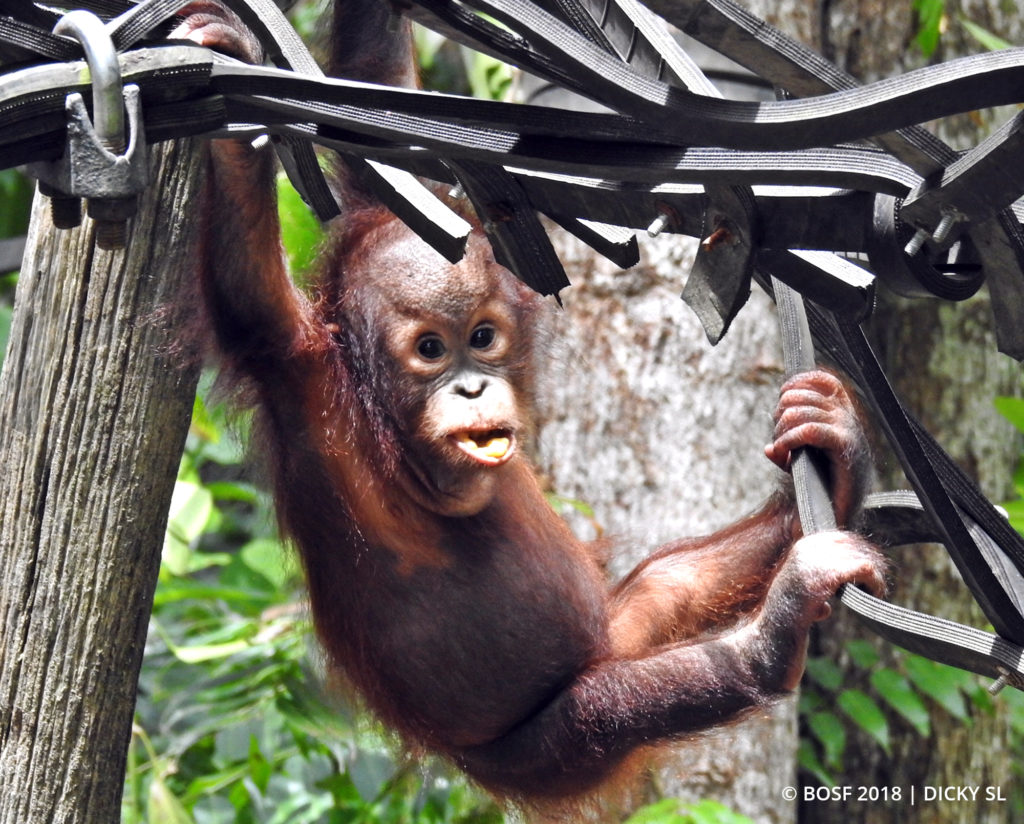 During her time in the quarantine facility, Ecky has actively played in the playground area located adjacent to the clinic. Her tree-climbing skills have been improving every day! She has learned to climb and swing from the rubber ropes we use to stimulate climbing behavior in these young 'students'. She enjoys it so much that she will only come down to approach a babysitter when she is hungry or thirsty. We are certain that this baby girl will continue to grow stronger and start exploring deeper into the forest.
Ecky is not a picky-eater and will accept any fruits offered to her by our babysitters. She also loves milk, which helps her get the extra nutritional intake she needs at this important stage of development. In the playground area, Ecky likes to pluck the etlingera shoots that grow in abundance in the area. Her healthy appetite has seen her weight increase from the 3 kilograms she weighed upon arrival, to the 5 kilograms she weighs today.
The Orangutans Need Your Help!
Please make a donation to the BOS Foundation today!
THANK YOU SO MUCH FOR YOUR SUPPORT!
{:(|}