BOS Samboja: Flooding Aftermath Leaves Orangutan Islands Uninhabitable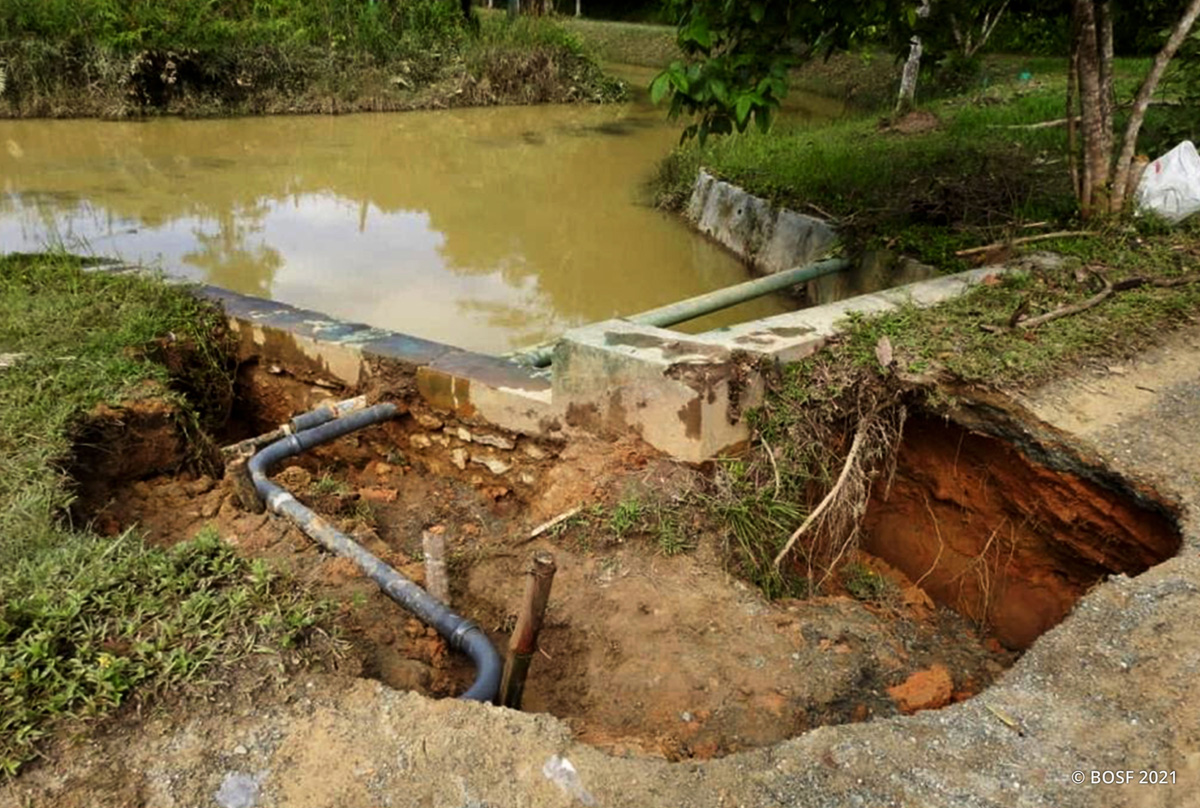 Text by BOS Foundation Communications Team
January 21, 2021 — Before 2020 came to an end, the team at the Samboja Lestari Orangutan Rehabilitation Centre found themselves preoccupied with an unexpected and unfortunate task: moving orangutans off of several pre-release islands. The month of December saw exceptionally high levels of rainfall at Samboja Lestari, which subsequently resulted in flooding and even small landslides. These landslides compromised much of the existing infrastructure around the grounds of the rehabilitation centre.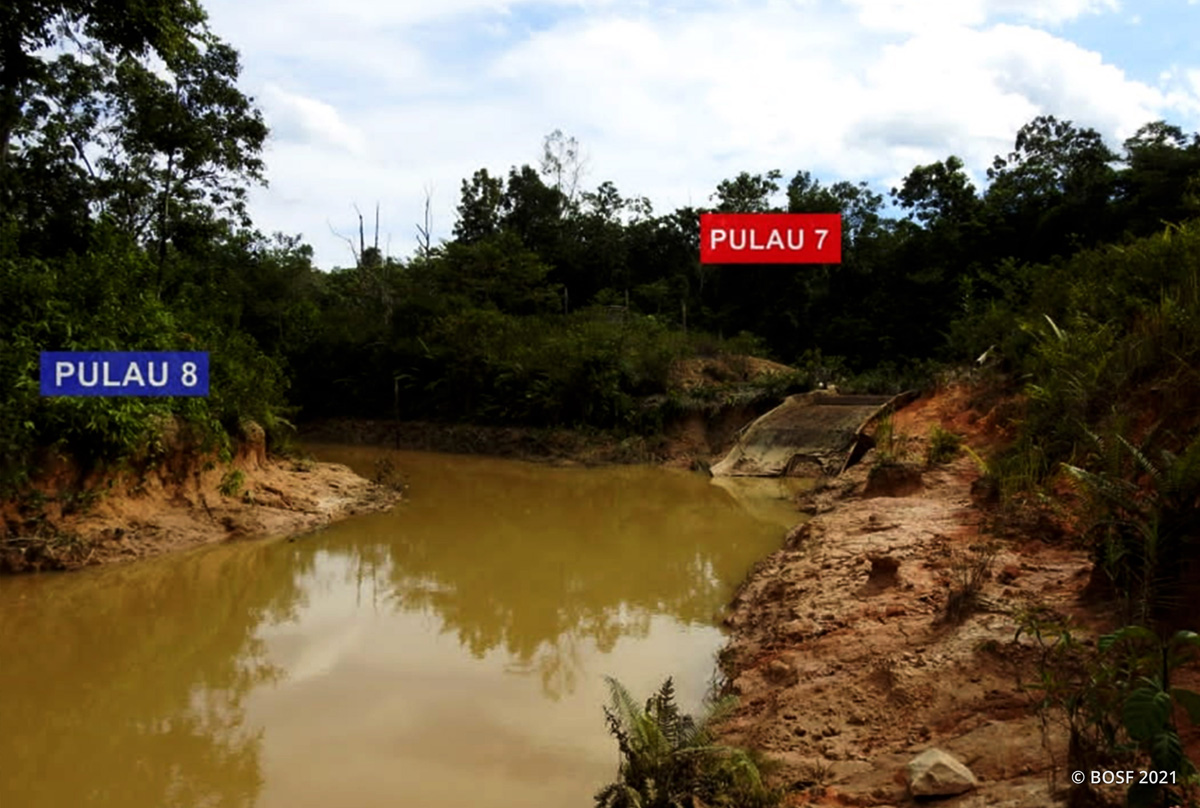 Among the structures impacted, several roads and bridges were damaged, cutting off important access points, including the roads that lead to the Samboja Lodge as well as the pre-release islands. Even more concerning was the damage sustained by the embankments of Islands 7 and 8 and the retaining wall between Islands 5 and 6.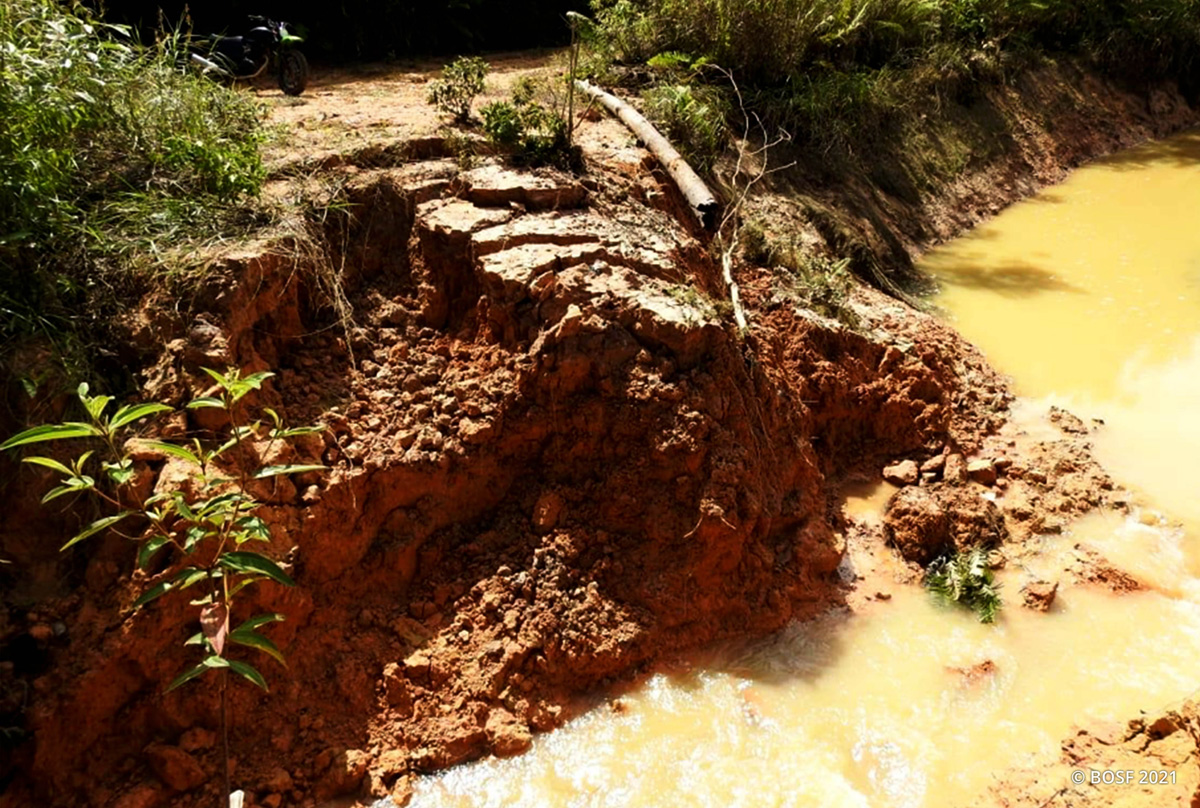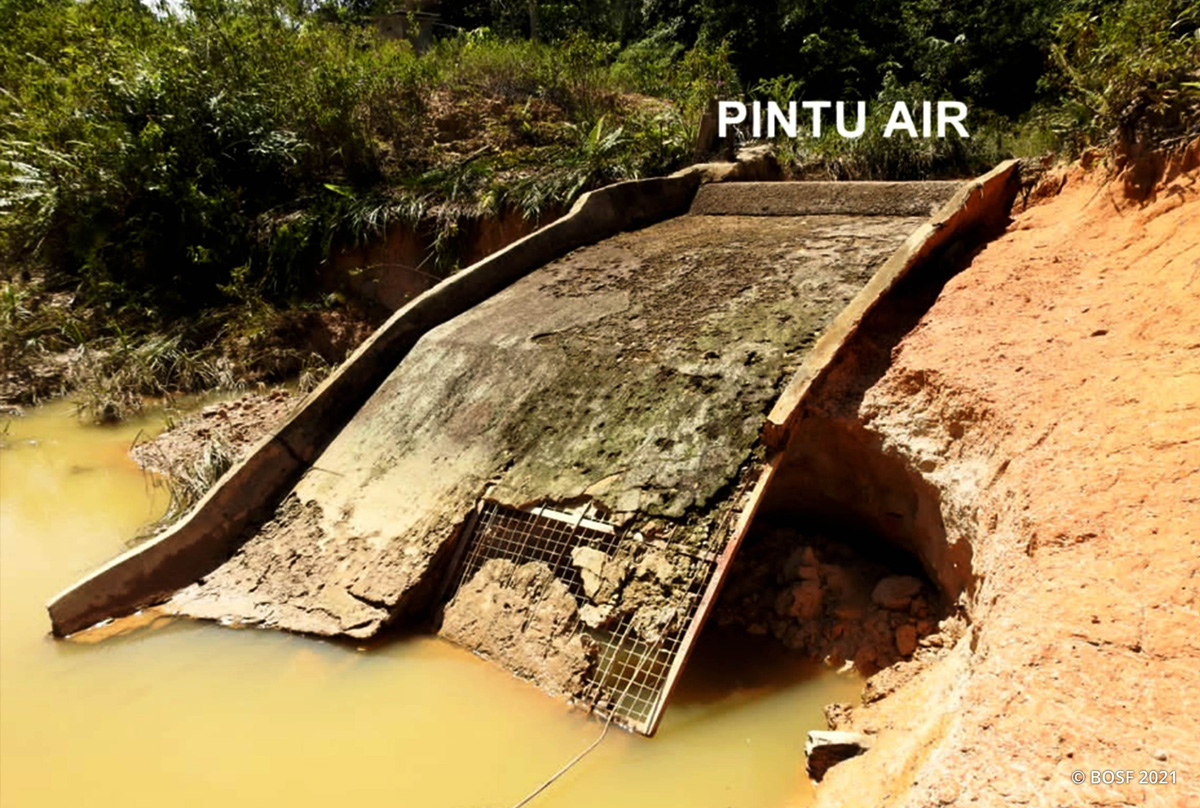 Due to the compromised containment of the islands, the orangutans residing there, who are currently in the last stage of the rehabilitation process, had to be moved back to the socialisation complex, pending repairs of the islands. Some of the orangutans affected by this are Yordanka, Anthony, Leann, Andreas, Sally, Elaine, Kola-kola, Anggoro, and Riana from Island 8, while Island 7 residents, Freet and Britney, have also been moved back to a socialisation complex.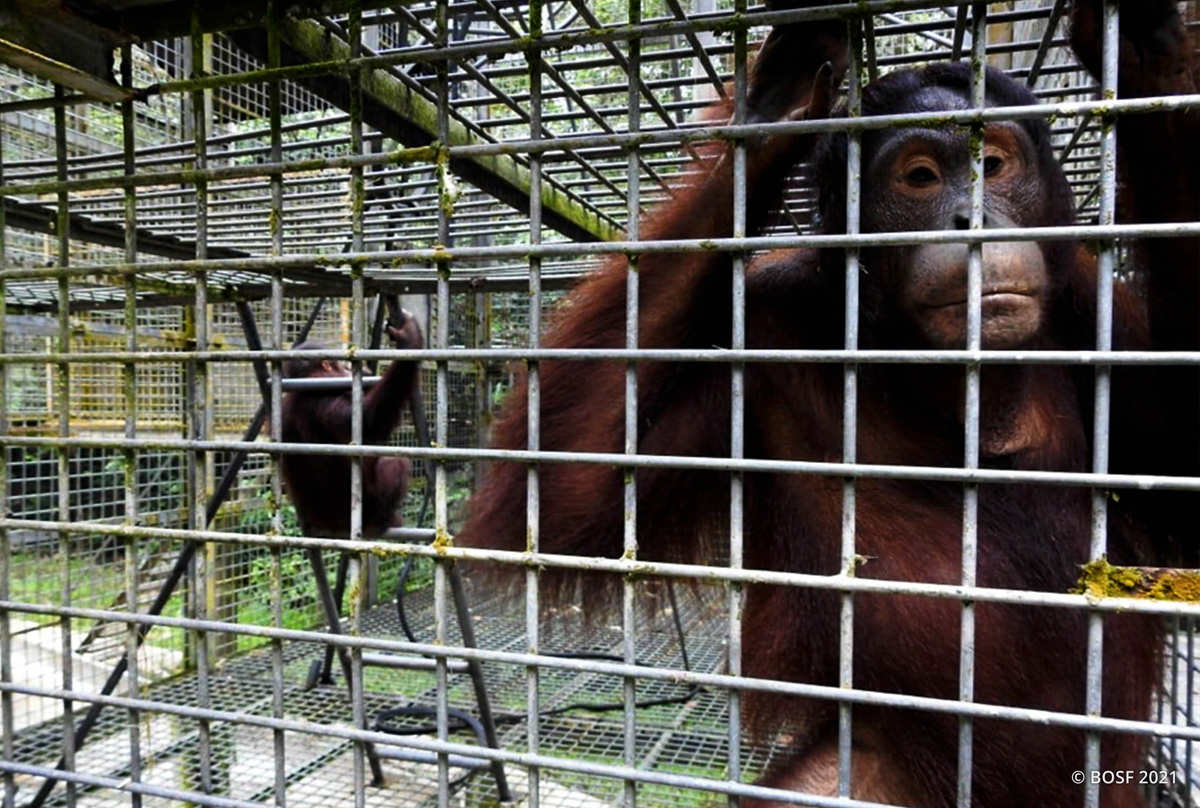 This unexpected incident has had a significant impact on these orangutans who had grown accustomed to living in open areas such as in the Forest School and the pre-release islands, but are now forced to live in cages. We do all we can to keep them stimulated through enrichment, but this still represents a devastating setback in their long rehabilitation progress.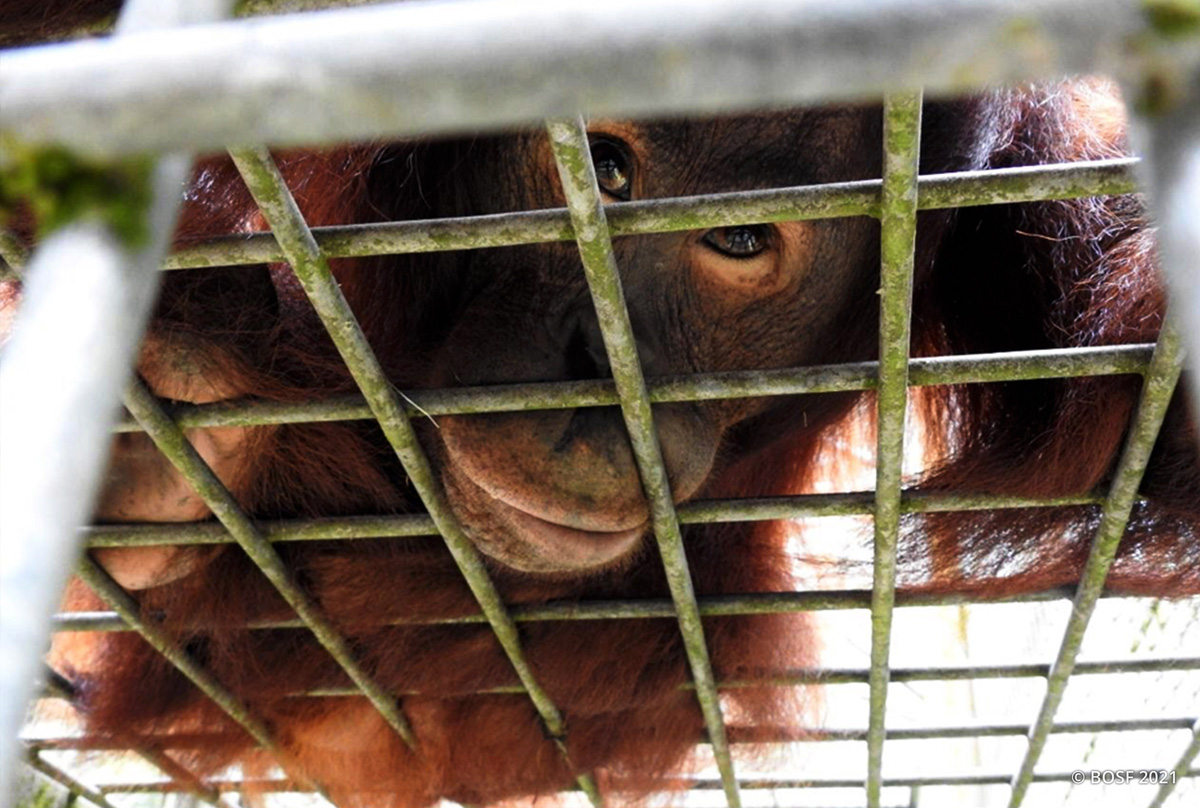 Even with limited resources and time, our team has already started to try and repair some of the damage caused by the extreme weather, but with the current circumstances complete repairs will not be possible without help. Not only must we fix all that has been damaged, but in order to prevent a repeat of this incident, the existing structures must be improved and enforced with be able to withstand future heavy downpours and flooding. Carrying out these repairs and construction requires a significant level of funding that is currently unavailable due to the other additional costs brought on by the ongoing pandemic mitigation measures. Once again, we are calling for your help to ensure that we can carry out the construction work necessary to repair these pre-release islands so that Yordanka, Anthony, and all of the other affected orangutans can return to their respective pre-release islands and continue with the last stage of rehabilitation. Save their home, save the orangutans!
Orangutans in Borneo Need Your Help!
Please support the BOSF Emergency Covid-19 Relief Fund