BOS Samboja Lestari: Progress Report on Jeffrey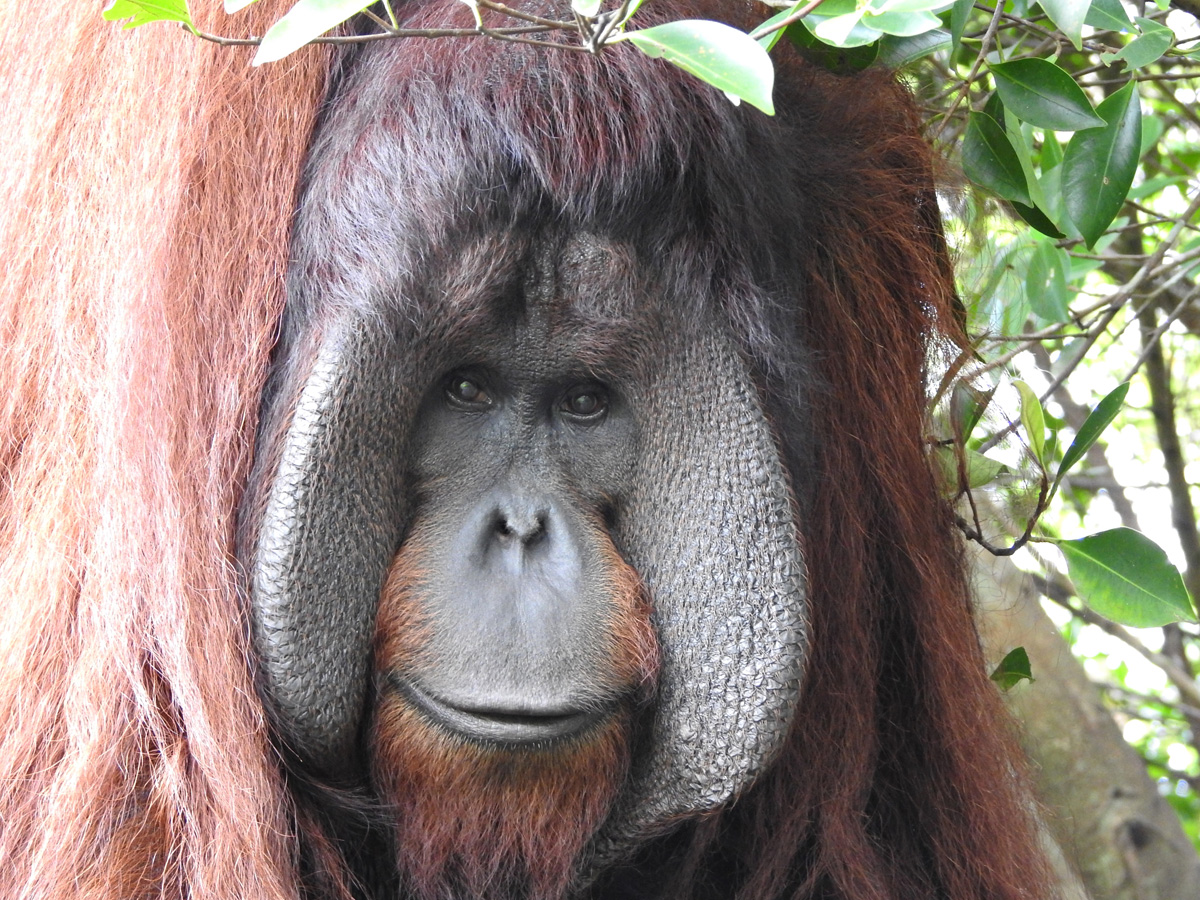 Text by: Samboja Lestari Communication Team, East Kalimantan
April 28, 2021 — Jeffrey, a male orangutan at the Samboja Lestari Rehabilitation Centre in East Kalimantan, has been living on Island #0 for the past year. Prior to being transferred to the island, Jeffrey had undergone three months of intensive treatment for hip dysplasia under the care of the Samboja Lestari veterinary team.
After Jeffrey's pelvic bones were repositioned and he made a full recovery, our Samboja Lestari team decided to give him another opportunity to live on an island, so he could further hone his survival skills. Island #0 was deemed the best place for Jeffrey to get back into the swing of things.
Read also: 2020: Latest Update On Jeffrey!
In March 2020, Jeffrey was transferred from his treatment enclosure at the clinic to Island #0. Several technicians aided the move, with our veterinary team performing a final examination of Jeffrey while he was sedated. The team also took sputum and blood samples. He was then brought to Island #0 by car and taken across the moat by boat.
The island technicians tasked with monitoring Jeffrey noted that he immediately built a nest on the feeding platform by piling up leaves and twigs, then moved on to explore his new surroundings. For a cheek-padded male, Jeffrey was reportedly quite calm.
Twice daily, Jeffrey patiently waits for the technicians to arrive at the island to deliver fruits and vegetables at the feeding platform. He always observes as the technicians approach in their boat, carrying supplementary food for Jeffrey and the other orangutan inhabitants of the island.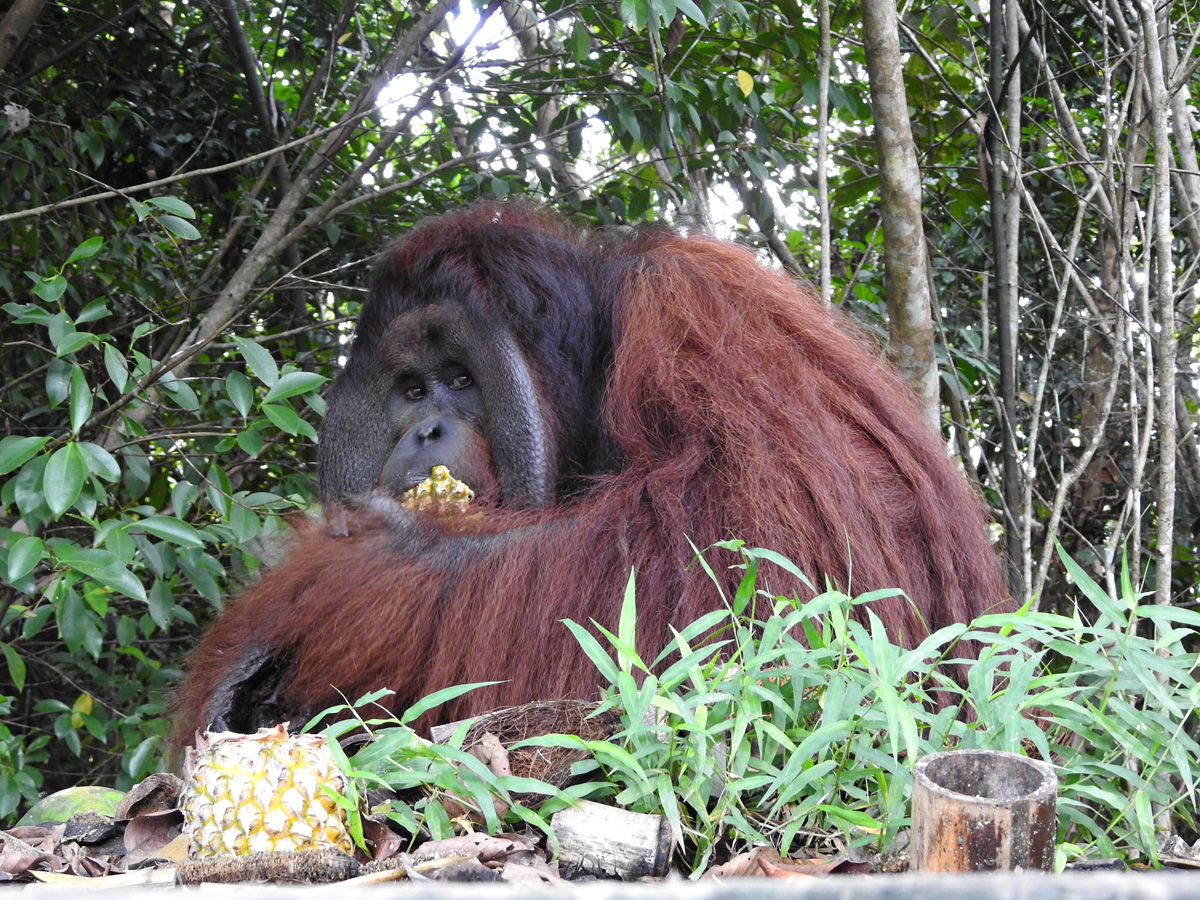 Jeffrey at the feeding platform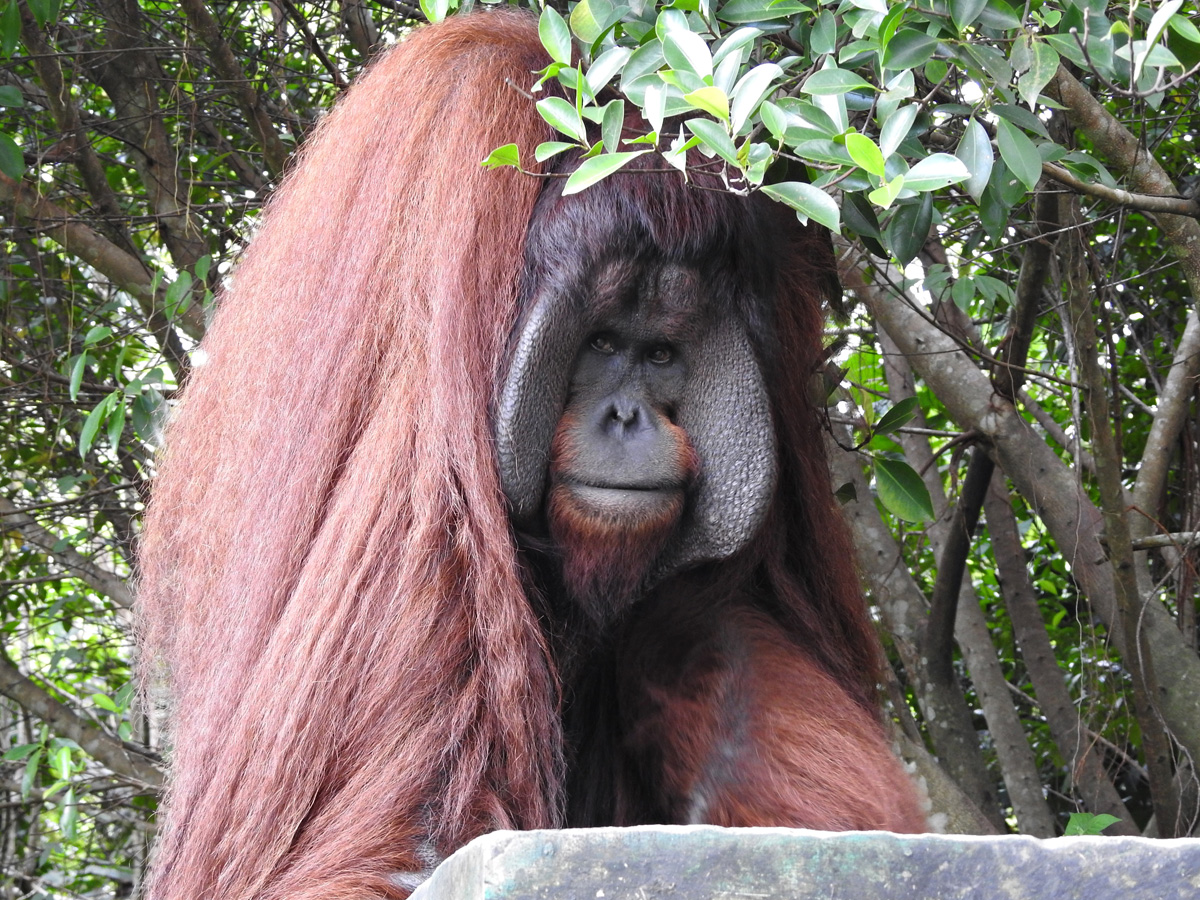 Jeffrey
Our team believes that 23-year-old Jeffrey may have the potential to be released back in the wild in the future. We hope that he will remain in good health and fulfil all the behavioral the requirements necessary to become a candidate for release in the Kehje Sewen Forest!
Orangutans in Borneo Need Your Help!