Exciting News: Crypto Donation Match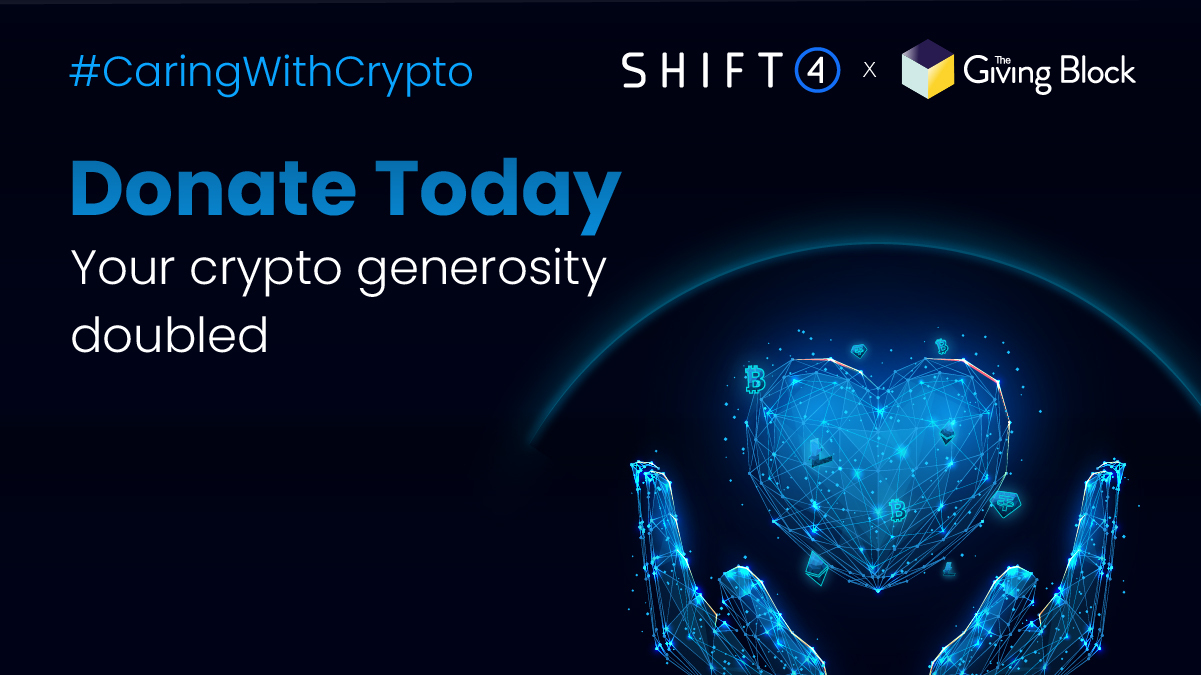 Attention CRYPTO COMMUNITY! We have an exciting announcement!
All crypto donations made to Orangutan Outreach will be DOUBLED starting March 15, thanks to a $10M matching crypto fundraising initiative from The Giving Block and Shift4!
The Giving Block assists non-profit organizations, such as Orangutan Outreach, to accept cryptocurrency donations. Shift4 is the leader in commerce-enabling technology as they power billions of transactions annually for hundreds of thousands of businesses. Teaming up, The Giving Block and Shift4 have launched #CaringWithCrypto - which aims to be the largest crypto philanthropy campaign in history!
Learn more about donating Crypto to Orangutan Outreach.
And here's the truly amazing news! Shift4 CEO Jared Isaacman will match $10M in crypto charitable donations to nonprofit organizations on The Giving Block. This is your chance to have your donation to Orangutan Outreach DOUBLED!
Help us move orangutans from cages to beautiful island homes!
Orangutan Outreach is raising funds through the #CaringWithCrypto campaign for the Sumatran Orangutan Conservation Programme's Orangutan Haven. This amazing center will be the forever home to orangutans who cannot be released to the wild. Learn more about the beautiful Orangutan Haven, the orangutan islands, and the special souls who will live there, and make your donation on our Haven webpage.
While cryptocurrency is controversial in some circles, it has been a game-changer for Orangutan Outreach and the projects we have been able to support. We know that crypto is the key that unlocks the cages. And we are just getting started. Help us SPREAD THE WORD in the crypto community! Thank you!
Crypto is the key that unlocks the cages.
Make a tax-deductible crypto donation today.
Learn more about donating crypto.