Krismon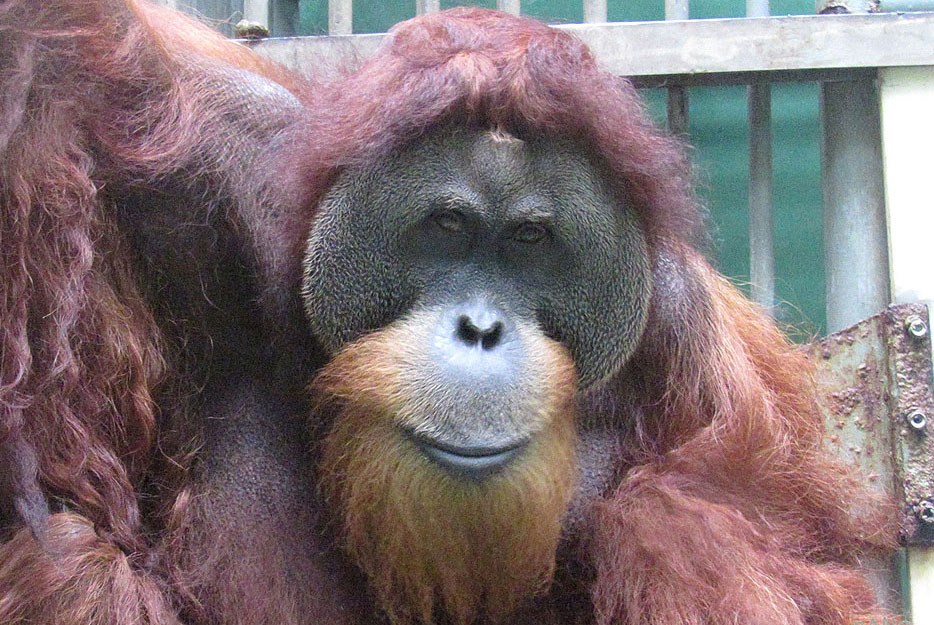 MEET KRISMON – A SERIOUS SWEETHEART
Background Story
Krismon is a handsome and gentle adult male orangutan. His mother was killed in 1997, and he was kept illegally as a pet by a member of the Indonesian army and his family. When Krismon was an infant, the family treated him as a human child, keeping him in the house and even taking him on family vacations. Once he began to grow, however, they placed him into a small, rusted cage, and fed him a diet consisting mainly of rice. This is where Krismon remained until his rescue on May 30, 2016. Krismon was then given the loving care he needed and deserved by the Sumatran Orangutan Conservation Programme (SOCP). This sweetie lived at the SOCP Quarantine Center until September 12 of 2023. Read more about Krismon's history in this article on Mongabay.
Krismon Today
Krismon is considered an "unreleasable" orangutan. Due to being kept in a cramped cage for so many years, Krismon has weakness in his legs and a variety of chronic health issues. It would simply not be safe for Krismon to attempt to live freely in the forest. Those who love Krismon have committed to providing this special big boy with lifetime care. After seven years at the SOCP Quarantine Center, Krismon moved to his new, permanent home at the Orangutan Haven. This incredible sanctuary is comprised of a number of naturalistic islands surrounded by water moats, on which 8 unreleasable orangutans will live. The islands are heavily vegetated and have abundant climbing structures including ropes, nets, raised platforms and hammocks. Krismon always loved spending time on his platform looking around the Quarantine Center and he now has a wonderful new view and plenty of room to roam!
Krismon may live for another 25 – 30 years. By symbolically adopting him, you will help assure he receives the quality care and peaceful life he deserves.
YES! I want to adopt Krismon!

Adopt Krismon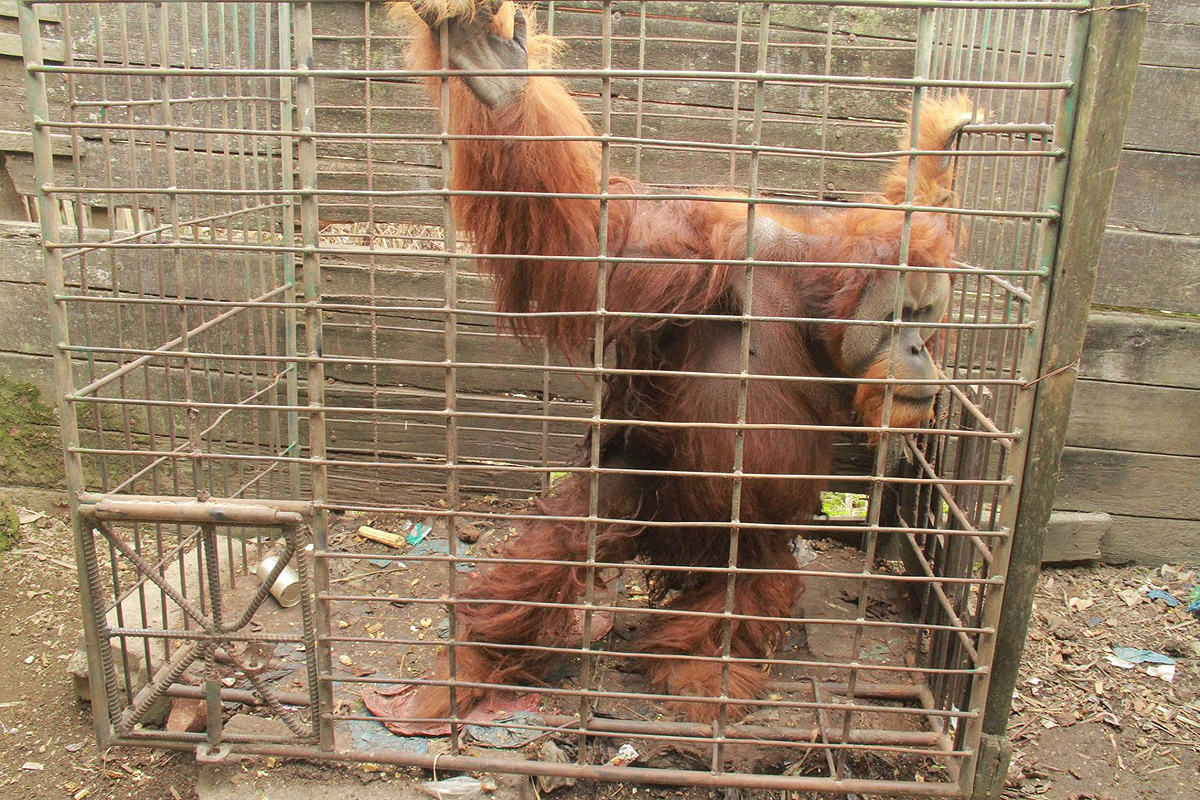 This is the horrific cage where Krimson was illegally kept until he was rescued in 2016.