Meet Alfa & Kirun, Two Beloved Unreleasable Orangutans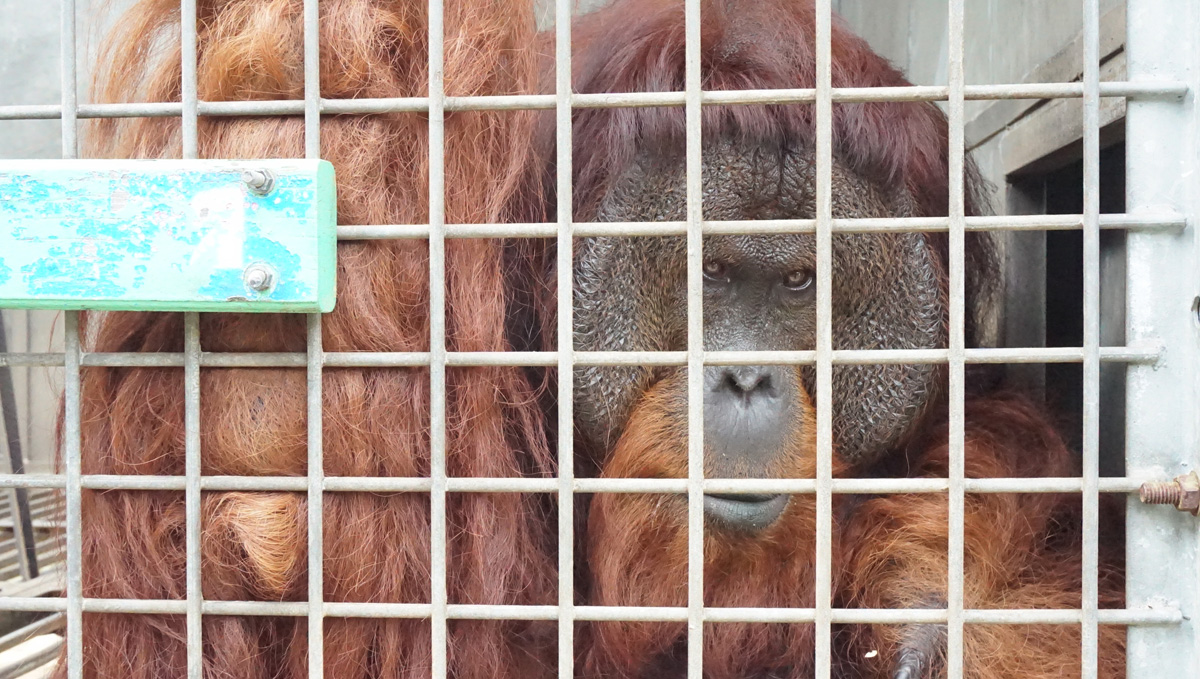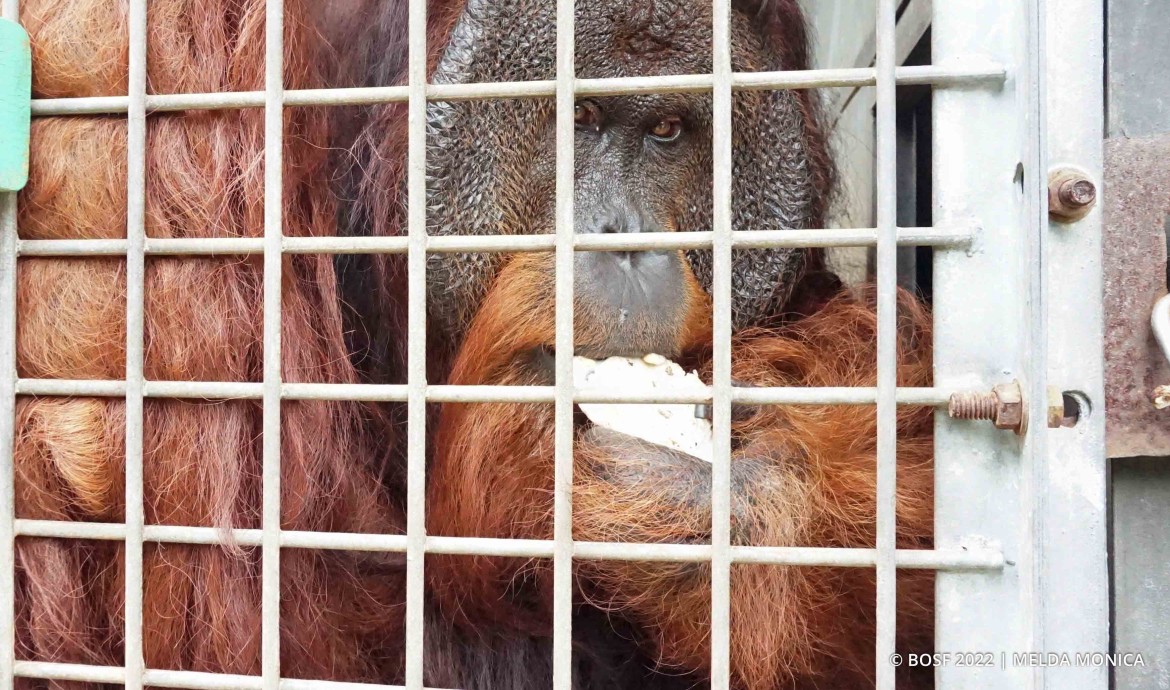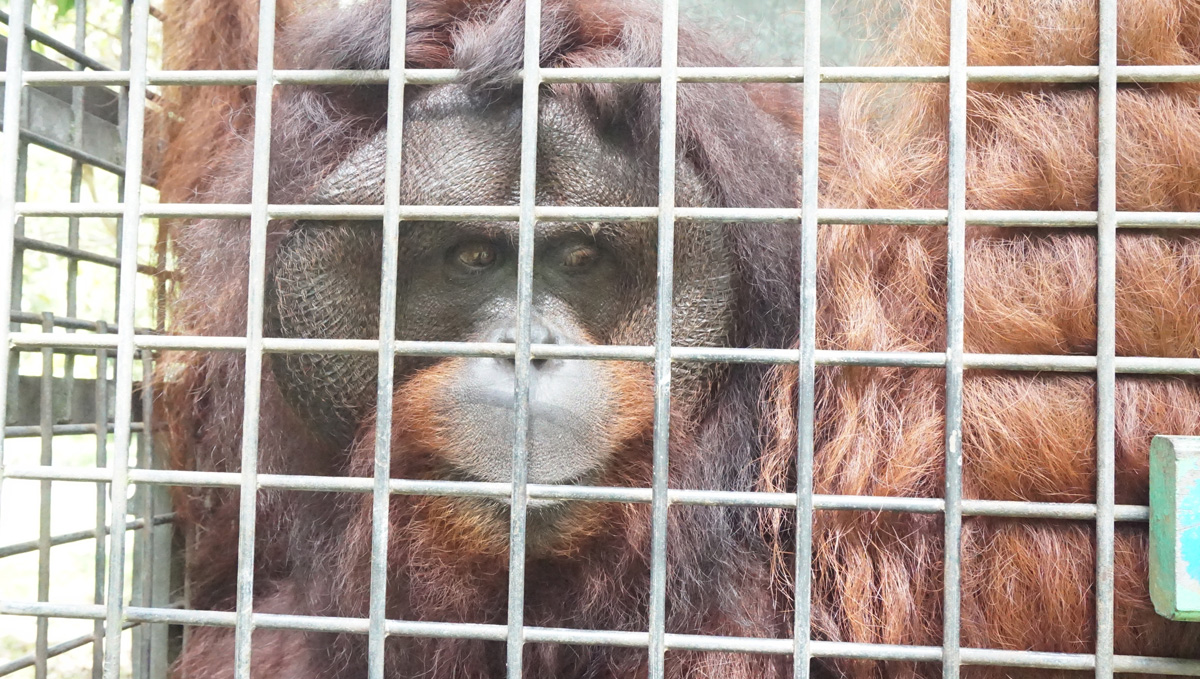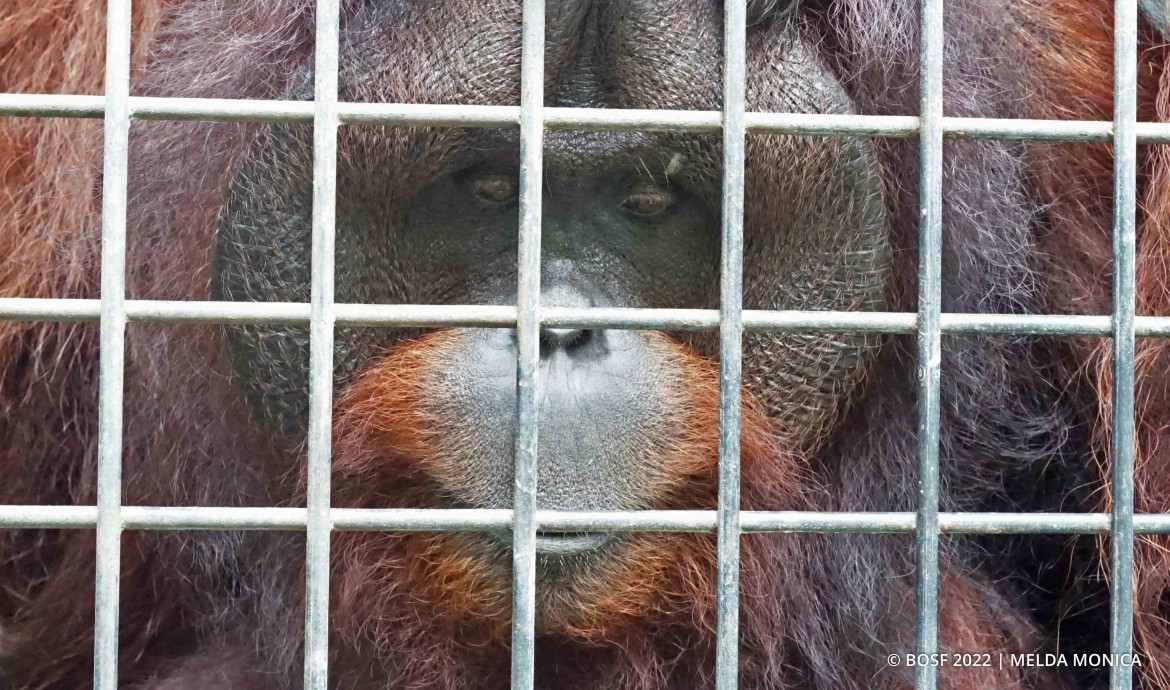 Text by: BOSF Communication Team in Nyaru Menteng, Central Kalimantan
Posted February 16, 2022
The process of orangutan rehabilitation does not always produce the desired results, especially for those orangutans who are afflicted with old age, lack natural behaviours, have physical disabilities, or suffer from infectious diseases that prevent them from being released to the forest. There are dozens of orangutans like this under the care of our team at the Nyaru Menteng Orangutan Rehabilitation Centre. Here are the stories of two such individuals, Alfa and Kirun.
Alfa arrived at Nyaru Menteng on December 17, 1999, when he was four years old. Kirun, a male one year younger than Alfa, arrived on the same day.
At the time, the Nyaru Menteng Orangutan Rehabilitation Centre had just been established, and Alfa and Kirun were some of the first students of Nyaru Menteng's Forest School. During his time at Forest School, Alfa rarely showed the desire to climb trees and stay high up in the canopy. He also moved around very slowly and took a long time to eat his share of fruit. This seems to be a well-established habit, as these behaviors continue today.
Kirun stayed in Forest School until 2001 and was known as a dominant orangutan who was easily attracted to new people. This behaviour was thought to be due to the long time he spent in captivity with humans, prior to being rescued. Whenever he saw a new face, Kirun would approach and playfully bite the person's boots.
In Forest School, Kirun became close friends with fellow classmate Samba. Despite years of rehabilitation in the centre, Kirun failed to develop sufficient skills to survive in the wild, like Samba, as he opted to spend too much time on the forest floor. Just like Alfa, Kirun rarely climbed up into the trees.
Alfa and Kirun now both suffer from Orangutan Respiratory Disease Syndrome (ORDS), a chronic respiratory illness that requires them to be under human care for the rest of their lives. This disease automatically designates Alfa and Kirun as 'unreleasable' orangutans, who cannot be returned to a natural, wild habitat.
Although Alfa and Kirun will spend the rest of their lives in a special care complex, they are steadfastly looked after and dearly loved by the members of our veterinary, enrichment, and technician teams. Kirun is always very friendly toward the technicians who deliver food twice daily to his complex. He has even formed a close bond with staff member Hanni, who is currently a member of the enrichment team. Hanni was Kirun's surrogate mother when he first entered Forest School and, even all these years later, he still seeks Hanni's attention whenever she visits his complex – something she is more than happy to provide.
Orangutans in Borneo Need Your Help!
Crypto is the key that unlocks the cages.
Make a tax-deductible crypto donation today.
Learn more about donating crypto here.