New Mini-Series: Becoming Orangutan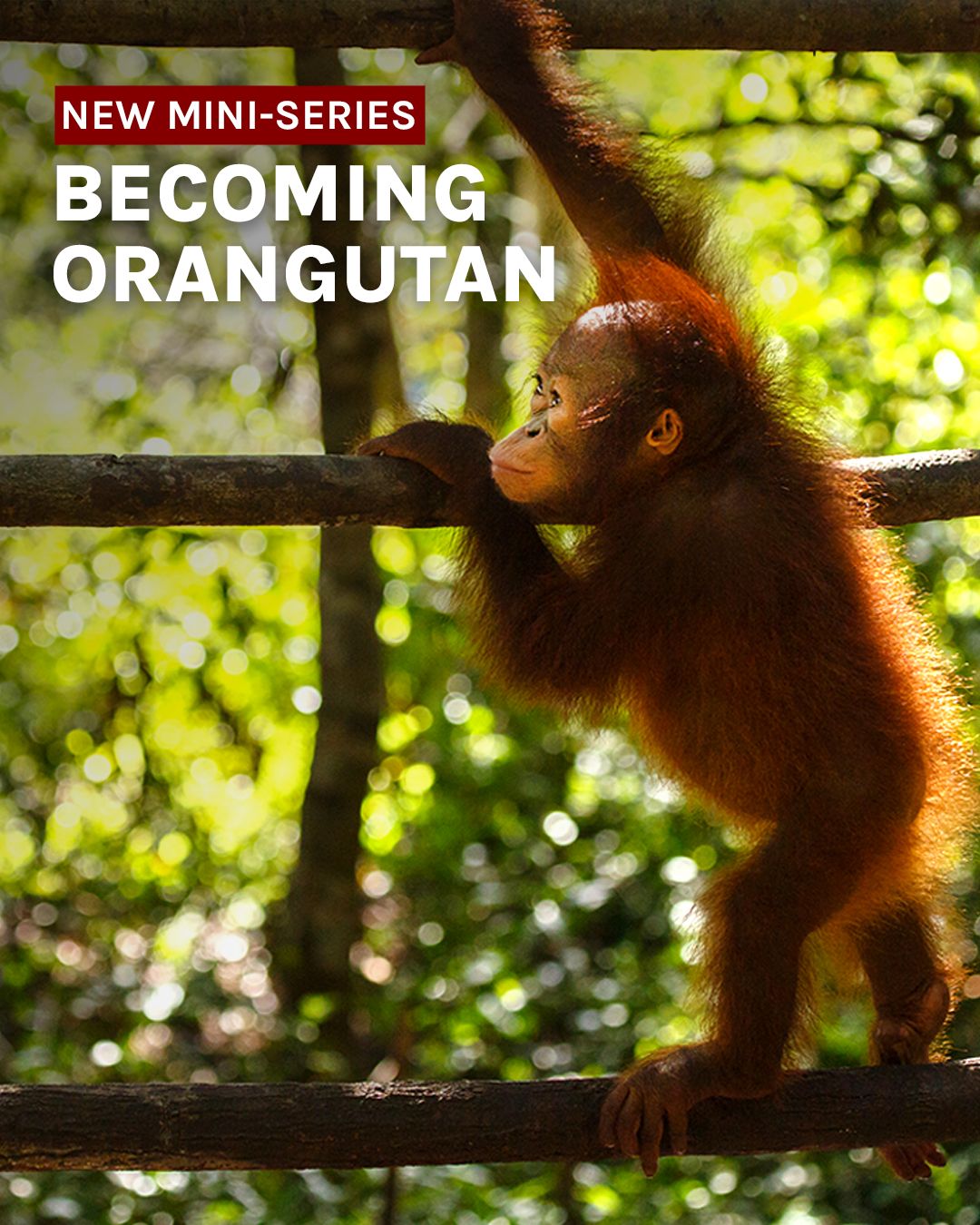 Filming of Orangutan Jungle School is scheduled to begin soon, so in the meantime we have a special treat for you!
Love Nature's latest original mini-series Becoming Orangutan (3 hourlong episodes) takes us back to BOS Nyaru Menteng, where orphaned orangutans are nurtured by specially trained caregivers. Produced by NHNZ Worldwide, Becoming Orangutan delves deeper into the wild world of Orangutan Jungle School, with new insights and never-before-seen footage of the young orangutans-turned-TV-superstars as they learn the ropes, make friends and navigate the emotional journey from nursery to graduation. Becoming Orangutan premieres Saturday, August 20 with back-to-back episodes beginning at 8 p.m. ET/PT on Love Nature in Canada. Love Nature is also available on Prime Video and Apple TV. Becoming Orangutan available to stream in its entirety from August 20.
Dr. Jamartin Sihite, Chief Executive Officer of the Borneo Orangutan Survival (BOS) Foundation, stated: "Since the launch of Orangutan Jungle School in August 2019, thousands have been drawn into the world of orangutans. I am confident that Becoming Orangutan will again inspire people around the world as it shares the inspiring stories of the orphaned orangutans who are working everyday to beat the odds."
Becoming Orangutan features more adorable footage from Orangutan Jungle School and the fuzzy preschoolers, adventurous toddlers and naughty teens who navigate the school curriculum with the hopes of one day roaming free. The miniseries provides an in-depth look at how friendship and interspecies bonds can be the difference between success and failure. Becoming Orangutan also examines human parallels to the young apes' emotional development, as each primate navigates the stages of growing up with the help of human surrogate mothers from the BOS Foundation.
The BOS Foundation established the orangutan jungle school in response to young orangutans becoming displaced due to the illegal pet trade and their rainforest habitats being destroyed by the palm oil industry. Although BOSF strives to protect Indonesia's unique jungle ecosystems, an estimated 70% of all wild orangutans in Borneo live outside of protected areas. With the population of orangutans dwindling every single day, orangutans need your help now more than ever!
FIND OUT WHERE YOU CAN WATCH at https://lovenature.com/channel-finder

Orangutans in Borneo Need Your Help!
Prefer to donate crypto?