Oscarina Goes Wild!
OSCARINA IS BACK WHERE SHE BELONGS!!!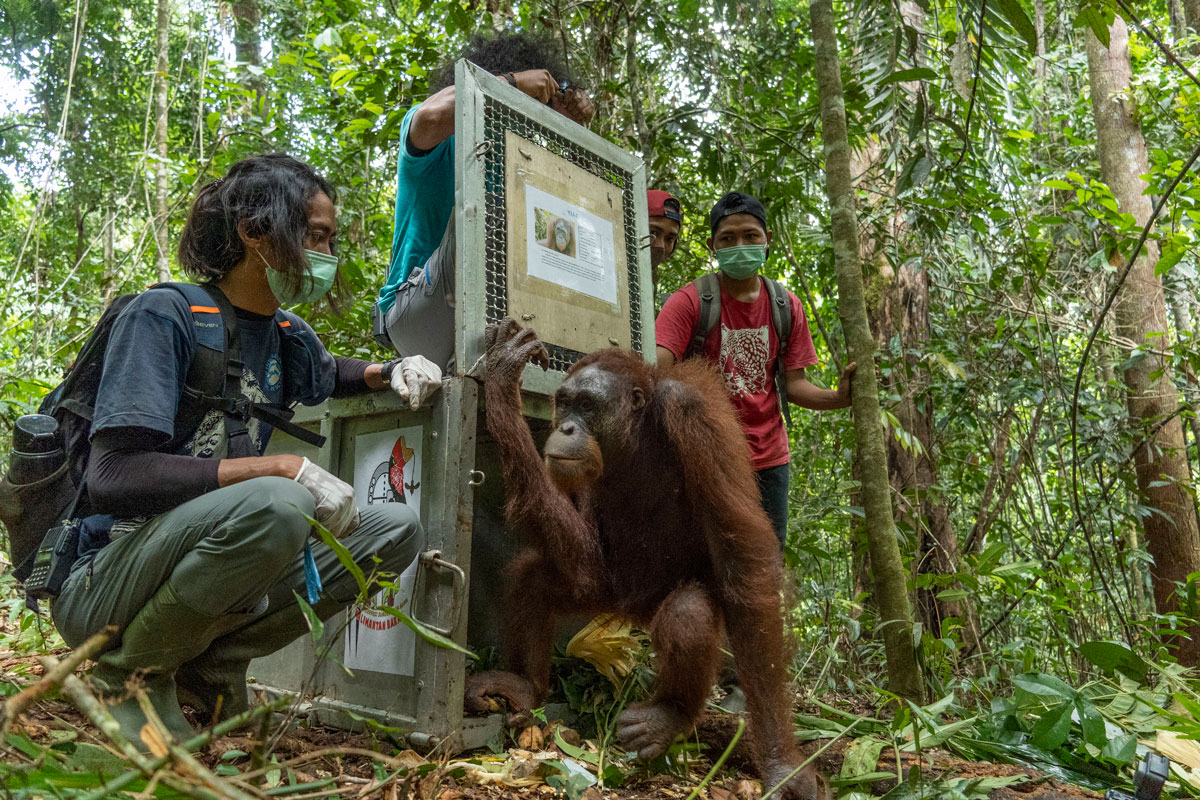 You can follow Oscarina's journey back to the forest in this photo set:
Back in July 2011, Oscarina was rescued by International Animal Rescue when she was a baby. This special little girl joined the Orangutan Outreach adoption program in 2012. Since then, she has been supported and loved by her adoptive parents and adored by all those who followed her progress.
During her years at the IAR orangutan care center in Ketapang, West Kalimantan (Indonesian Borneo), Oscarina grew and developed, made orangutan friends, and learned forest survival skills.
For the past few years, Oscarina lived on various pre-release islands at the IAR center where she perfected her arboreal skills. By 2018, it was clear she was an excellent release candidate!
Oscarina's journey to freedom was delayed a bit due to the pandemic, but the IAR team was determined to get her back to the forest as soon as it was safe to do so.
It is with joy and happiness that we can announce that Oscarina was successfully released back to the forest by IAR in November 2020! She was released along with four other orangutans in Bukit Baka Bukit Raya National Park— close by to where her best friend Monti was released at the beginning of 2020 (along with her surrogate baby boy Anggun!). Oscarina is now living free in the trees – she is home.
Oscarina will be followed by IAR's post-release monitoring team to make sure she is adjusting well to life in the wild, that she's eating well, making new nests every night, moving around the canopy without problems and getting to know her new neighbors!
THANK YOU to everyone who has supported Oscarina through the years, and who continues to support the work of Orangutan Outreach and International Animal Rescue. YOU made this possible!
We hope you enjoy these photos from each year of Oscarina's life and journey.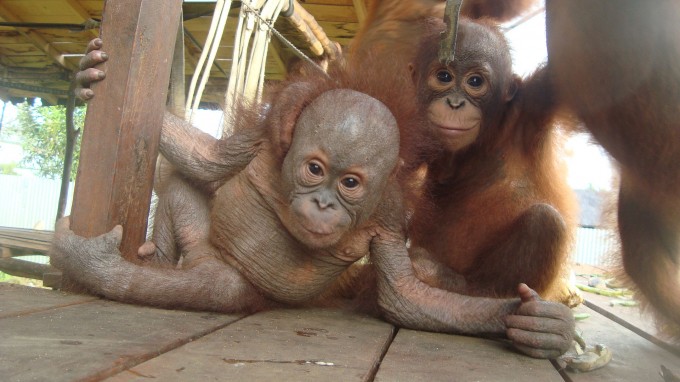 Above: Oscarina (l) is seen here with her best friend Monti (r)... soon after her arrival at IAR Ketapang. From day 1, Monti took care of Oscarina and made sure she had every opportunity to heal and grow....