Pingky
MEET PINGKY – A BEAUTIFUL LADY
Background Story
Pingky had such a sad beginning. Prior to her rescue by International Animal Rescue (IAR), she had been chained to a tree for 13 years, being kept captive as a 'pet'. This horrible situation went on for so long that the chain became embedded into her neck and had to be surgically removed. Upon her arrival to the IAR orangutan center, Pingky was able to begin healing physically and mentally from her trauma. She could finally learn to behave like an orangutan again. Since coming into IAR's expert care in 2010, Pingky has made great strides. However, her years of captivity mean she does not have the skills needed to return to life free in the forest.
Pingky Today
Pingky is receiving lifetime care from International Animal Rescue (IAR) Indonesia Foundation. She lives at IAR's Orangutan Rehabilitation Center in Ketapang, West Kalimantan (Indonesian Borneo). Pingky spends her days in the company of other "unreleasable" female orangutans. Sweet Pingky is not a dominate orangutan and prefers a peaceful existence. When she is happy, Pingky is very active and wants to interact with everyone. Pingky receives enrichment every day in the form of food and other items that are designed to keep her busy and mentally stimulated. This smart gal is learning to move at the request of her caregivers. Once Pingky masters this skill, she is in for a big treat! Pingky will be able to spend time in a newly built giant, forested enclosure! We know she will love it!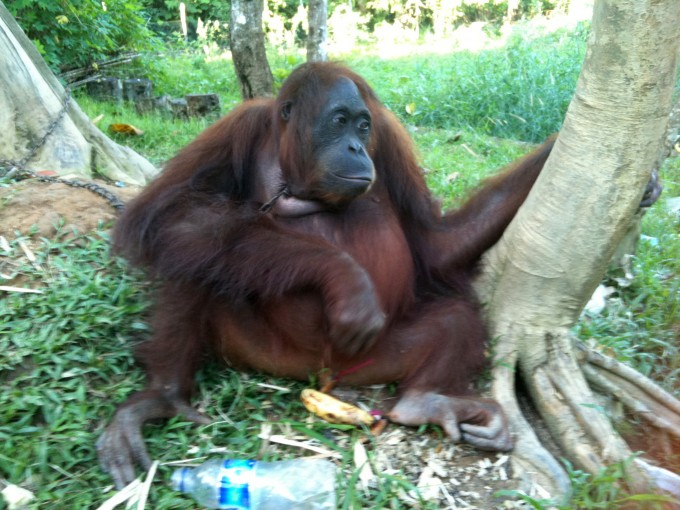 Pingky in the horrific situation we found her in...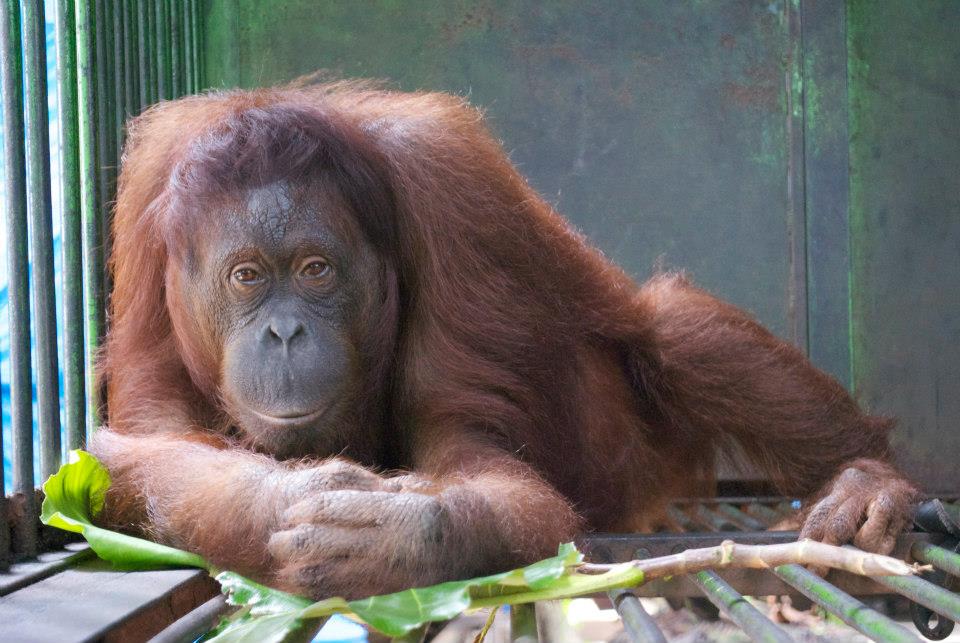 Pingky after receiving veterinary care and lots of TLC