Plush Tapanuli Orangutans Make Perfect Gifts!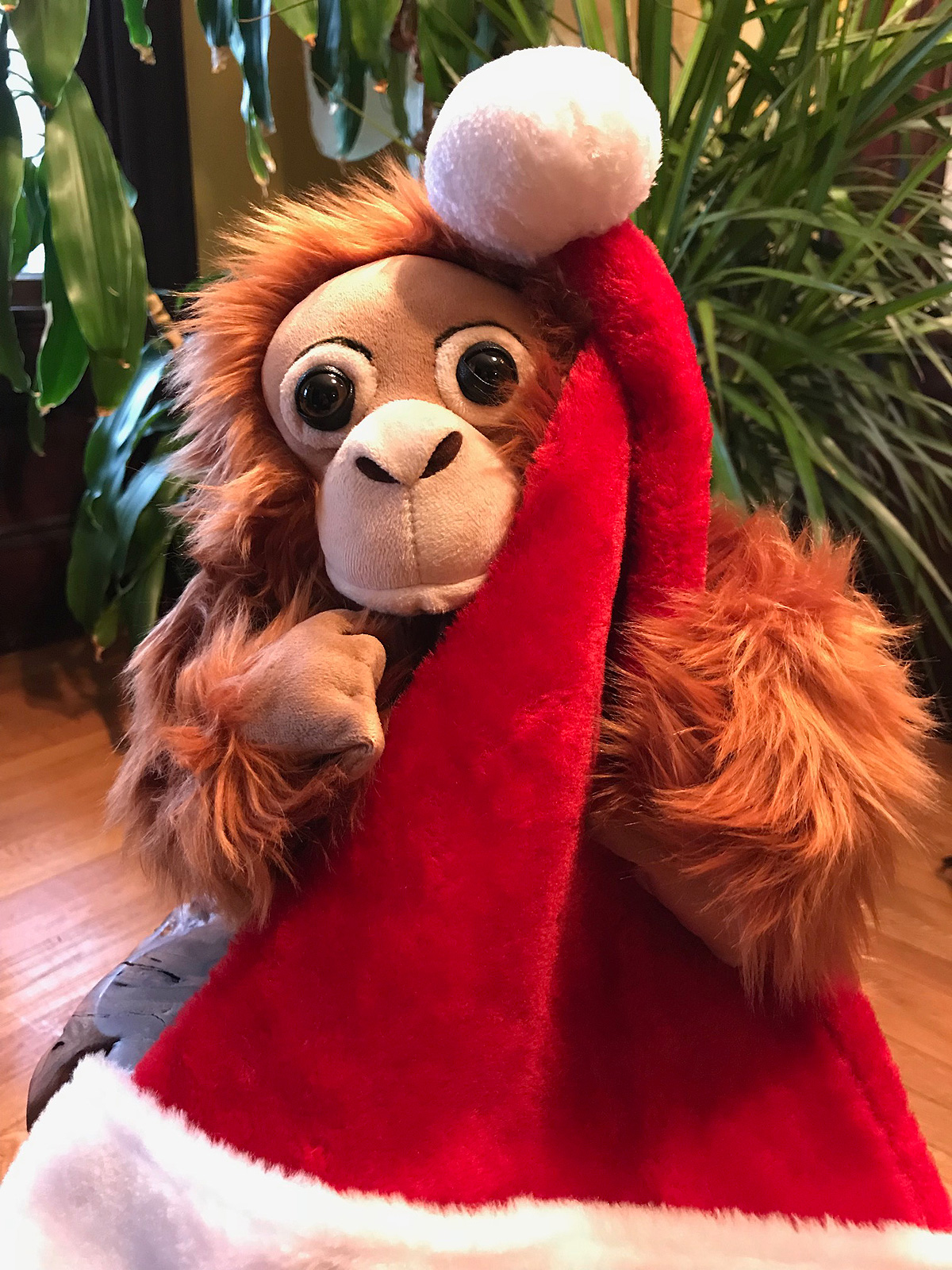 The holiday season is here!
If you're still looking for that perfect gift for someone special, look no further!
We have the gift you're looking for: Your very own plush Tapanuli Orangutan!!!
We promise you'll love this cuddly little orangutan! They are absolutely irresistible! They're 30 centimeters (almost a foot high!)
Proceeds from holiday sales will go to the Sumatran Orangutan Conservation Programme (SOCP) to further their efforts protecting the critically endangered Tapanuli orangutans in the wild. Learn more about these very special orangutans below...
Supplies are limited so order your plush Tapanuli Orangutan ASAP!*
Order today and we will do our best to get your Tapanuli shipped before Christmas or the end of Hanukkah!
A lovable plush Tapanuli Orangutan can be yours for a donation of $50 (including shipping and handling in the US)
If you're outside the US, please add $15 to the donation to cover international shipping.
To make sure we have the correct shipping address, please email us to confirm.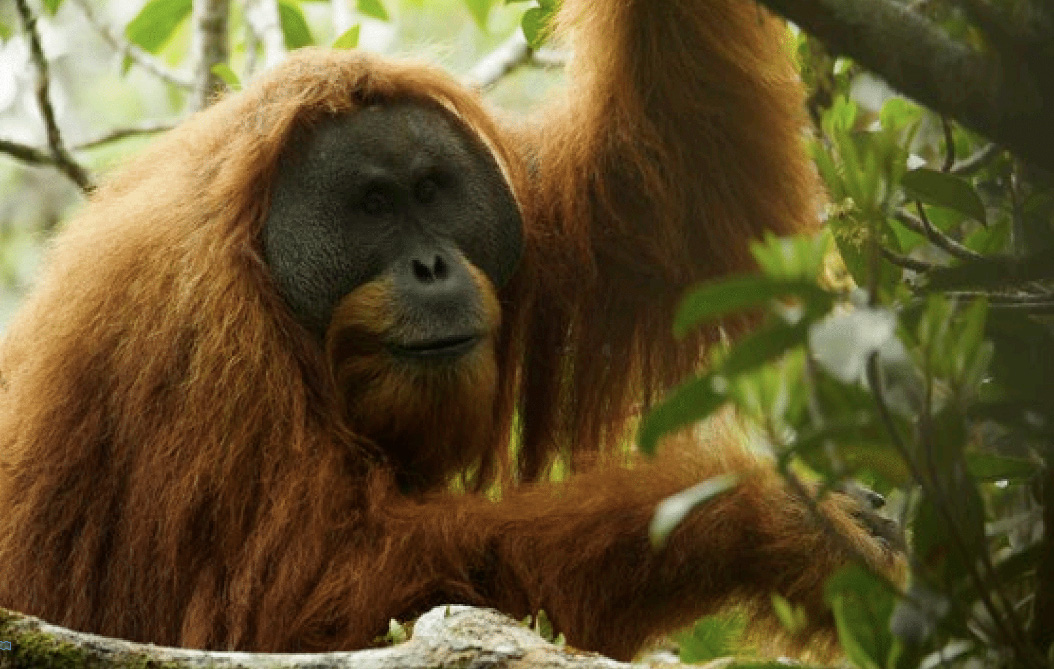 The Tapanuli orangutan, Pongo tapanuliensis, is genetically and morphologically distinct from both Bornean (Pongo pygmaeus) and Sumatran orangutans (Pongo abelii), and is therefore a separate species. According to the findings, the Tapanuli orangutan is in fact more closely related to the Bornean orangutan than it is to the Sumatran orangutans living further north, in and around the Leuser Ecosystem, in Aceh and North Sumatra Provinces. The three orangutan species —Bornean, Sumatran and Tapanuli—began to diverge from their common ancestor about 3.4 million years ago.
"It is fascinating that this population of orangutans differs so much from the orangutans in the north of Sumatra, and that even in the 21st century a new species of great ape has been discovered" stated Dr.Ian Singleton, Director of the Sumatran Orangutan Conservation Programme (SOCP),who have worked on improving protection of the Tapanuli orangutans and their habitat since 2005.
Tapanuli orangutans are now only found in the Batang Toru Ecosystem in the North, Central and Southern districts of Tapanuli, in the province of North Sumatra, south of Lake Toba. This small remnant population of Tapanuli orangutans survives in only about 1,100 square kilometers of remaining habitat. Mining concessions, a proposed hydrodam, encroachment, and illegal logging all continue to threaten the Tapanuli orangutans' habitat, and hence the existence of the new species.
With less than 800 individuals left, and the population already divided over 3 forest blocks separated by roads and agricultural land, urgent conservation efforts are needed now to ensure the survival of the Tapanuli orangutan."Despite only just now being described, with so few individuals left, the Tapanuli orangutan is already the most endangered great ape species in the world" stated Matthew Nowak, co-author of a recently published 'Population Habitat Viability Analysis for Orangutans'.
Learn more about the Tapanuli orangutans here.
*Please note: Santa hats and Christmas stockings not included!