Join Orangutan Outreach & RAN: Say NO to Conflict Palm Oil!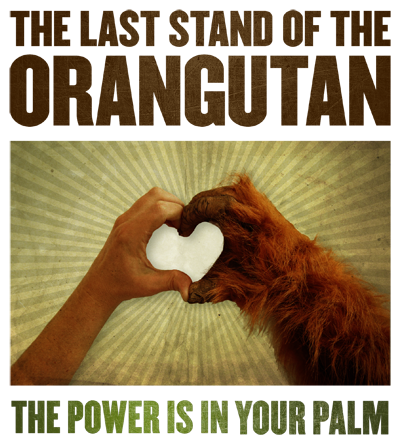 Tell the Snack Food 20: Don't Replace Trans Fats with Conflict Palm Oil
Expansion of palm oil plantations into Indonesia's and Malaysia's rainforests is pushing wild orangutans to the brink of extinction. We have reached The Last Stand of the Orangutan—but it's not too late.
In 2013, RAN launched their global campaign targeting the Snack Food 20—companies that control some of the best-known snack food brands in the world—telling them they must remove "Conflict Palm Oil" tied to rainforest destruction and orangutan extinction from their products. Now, a new threat to our rainforests and the rights of the people who rely on them has emerged. The FDA has proposed to ban the use of trans fats in the US. If approved, this will force companies, including the Snack Food 20, to reformulate their products.
We need to ensure that the Snack Food 20 do not replace trans fats with rainforest destroying Conflict Palm Oil. These companies rely on our trust as consumers, so if enough of us speak up, the Snack Food 20 will have to eliminate Conflict Palm Oil from their products, not increase the use of this controversial oil.
Stand with RAN and Orangutan Outreach—tell the Snack Food 20: "Cut Conflict Palm Oil from your products, don't use it to replace trans fats."