Released Orangutan 'Reckie' Quickly Adapts to Her New Forest Home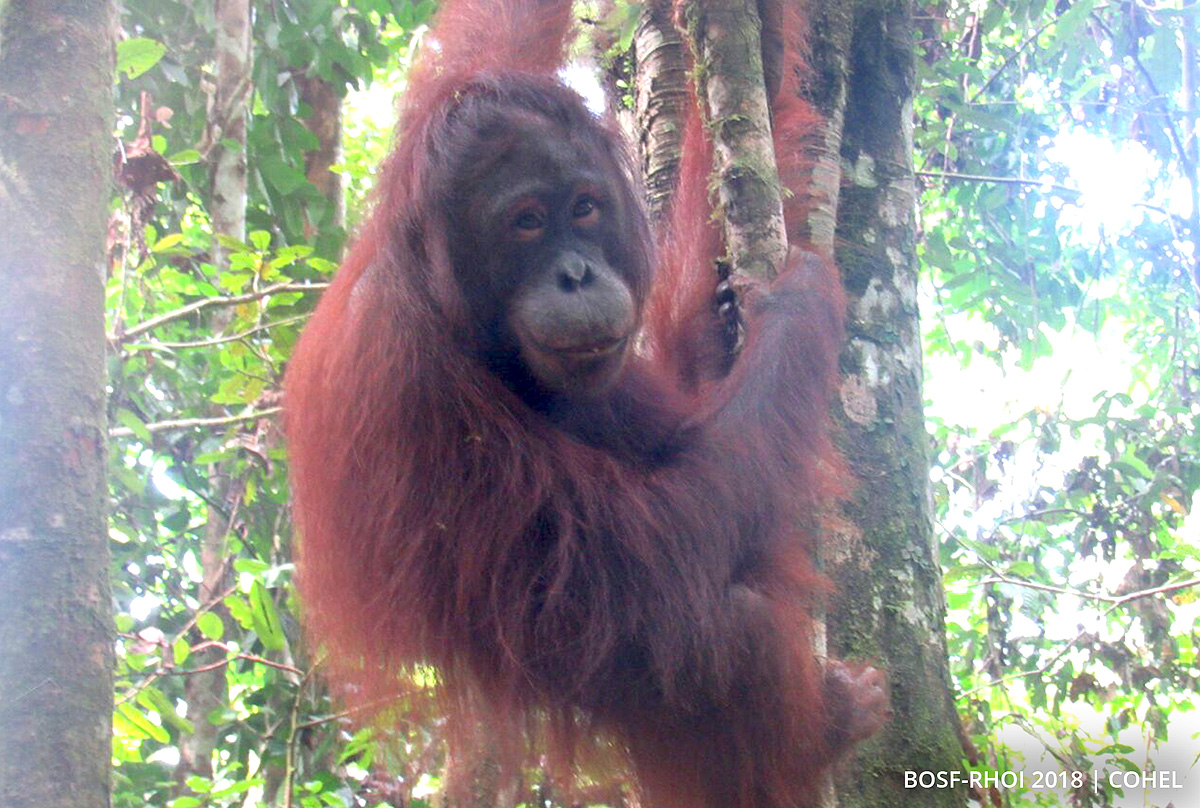 Text by: PRM team in Nles Mamse Camp, Kehje Sewen Forest
April 9, 2018 — Reckie, a female orangutan we released on 26 April, 2017, is a very active orangutan. She's famous among the post-release monitoring (PRM) team for her huge home range, sometimes making her tricky to track down. She was recently found roaming near a village on the fringes of the Kehje Sewen Forest, and we had to evacuate and re-release her far away from the area. Read the story here.
Initially, we were concerned that Reckie might have trouble settling in the new location, so the PRM team decided to observe her over several days following her re-release to gauge how well she was adapting.
On the first morning of observations, the PRM team set off from camp in good weather conditions to check up on Reckie. The team tracked her down not far from a location referred to as "the nursery", where she was resting in the top of a tree. Reckie appeared to be navigating the forest with ease, as if she already knew the area quite well.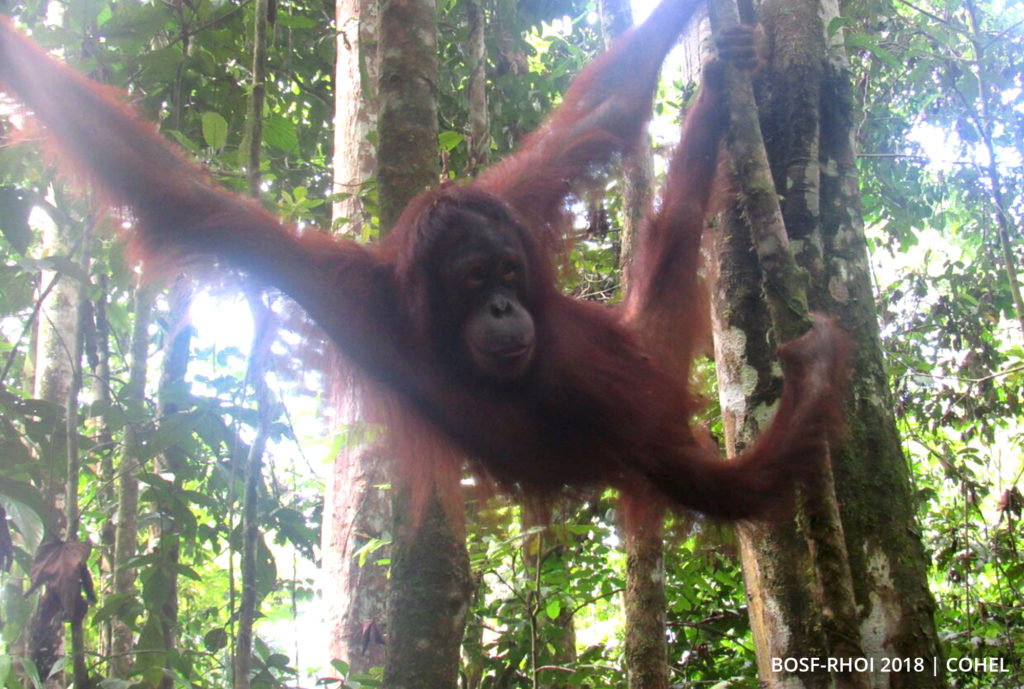 The team followed Reckie as she found fruiting trees along her travels and consumed a healthy volume of forest food. She spent a long time in one particular tree, devouring its ripe fruits. After a satisfying feast, Reckie climbed higher into the canopy. The team had to use binoculars to follow her and take notes on her activities. She looked very much at home and continued to enjoy the buffet on offer; nibbling on flowers, shoots, liana bark, and young leaves. If there is an abundance of food available at a reintroduction site, it really helps released orangutans quickly adapt to their new surroundings.
As the afternoon sun began to sink on the horizon, Reckie started building herself a comfortable nest for the night. Once the sky had turned dark, there were no more movements from her – she had well and truly settled in for the evening. The team ended the day on a high note, relieved to see that Reckie was adapting well to her new location.
Enjoy the smorgasbord of food and comfort of your new home, Reckie!
The Orangutans Need Your Help!
Please make a donation to the BOS Foundation today!
THANK YOU SO MUCH FOR YOUR SUPPORT!
{:(|}