Suci's First Sleepover in Forest School
February 14, 2018 — Suci was last seen playing with Meryl, Vino, and Momot moments before she went missing in the forest. As the afternoon began to darken, and after all the other orangutans had returned from Forest School, we noticed that Suci was not among the group. Our babysitters and several technicians quickly headed back to Forest School to search for her, and found her alone in a tree.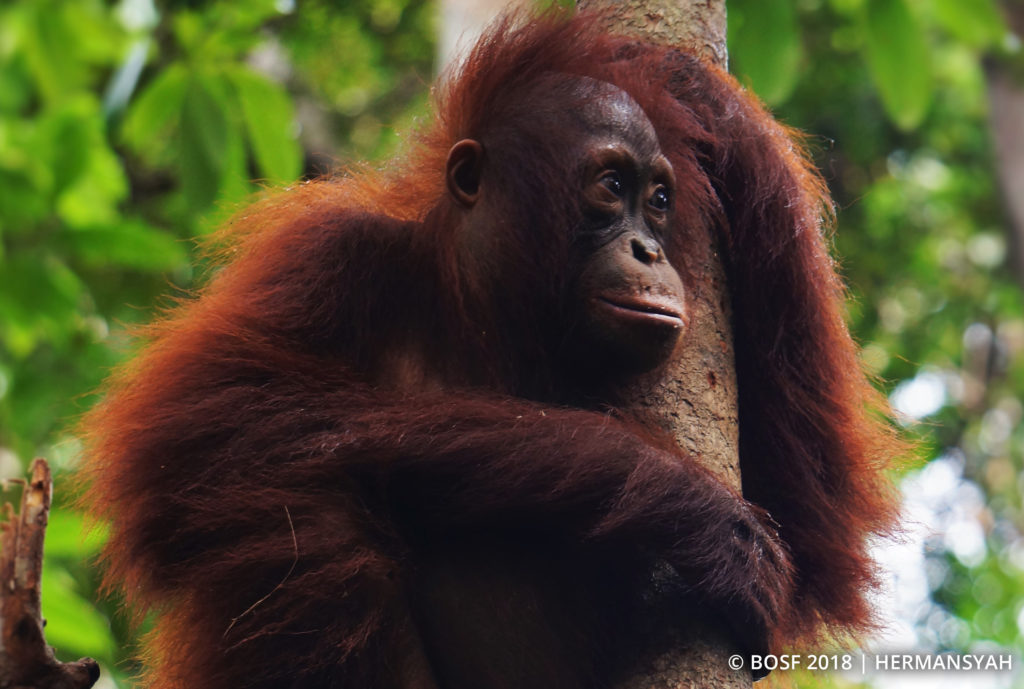 Suci in the forest
The team tried their best to persuade Suci to return with the others, but she refused to budge from her perch in the top of a tree. We decided to just let her be for a while, as we kept watch from a distance.
As the sun began to set, we realised that Suci was looking for a suitable tree in which to build a nest. We were amazed to witness her constructing one; albeit far from perfect, she had nonetheless built a secure nest for the night! Clearly exhausted from her big day, Suci climbed in and quickly fell asleep – her first sleepover in the forest.
Extraordinary Feat for Young Suci
It is not uncommon for orangutans to sleep over in Forest School, especially the juvenile members of Groups 4 and 5. Orangutans in these two groups are more confident, and have typically grown more independent. However, Suci is currently in Group 1, as she is not even three years old yet! Nobody would have thought she had the courage to sleep in Forest School all night, and all alone.
This is a remarkable achievement for Suci – she spent a night alone in the forest, proving she is as confident and independent as her older peers, despite her young age.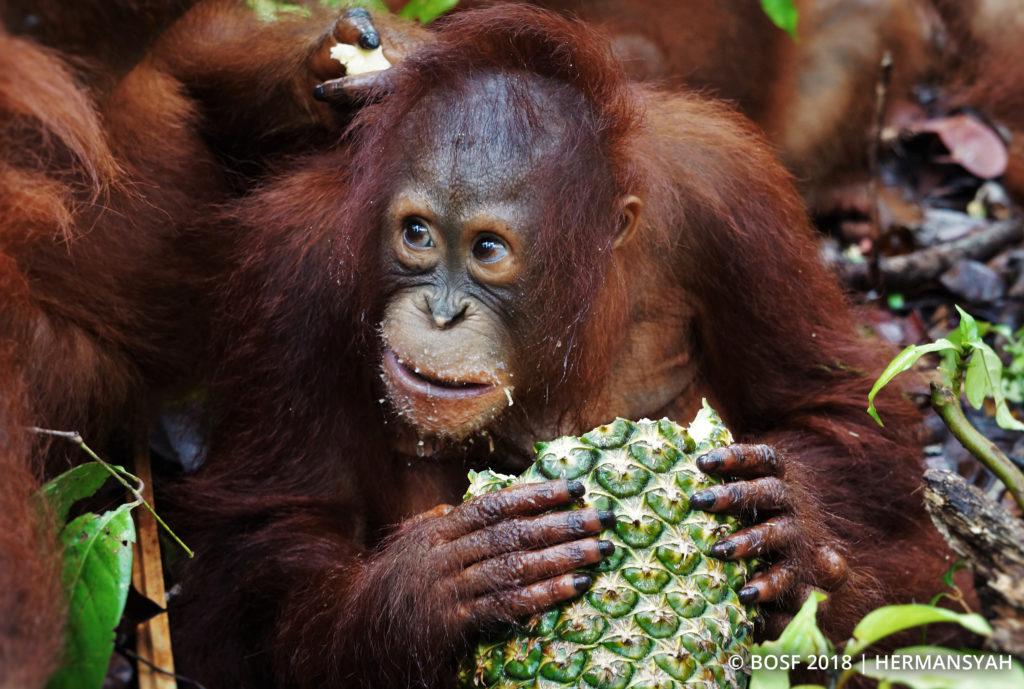 Suci returns from Forest School
When Suci eventually returned from Forest School the next day, the vet checked general health and we were thrilled to find that she was in prime condition.
Suci is now back with her peers in Forest School Group 1. We hope she can impart her knowledge, bravery and skills to the members of her group. Keep on learning and growing, Suci and friends, so you can someday return to a wild forest and thrive!
Text by: Hermansyah, BOSF Nyaru Menteng Communication Staff
The Orangutans Need Your Help!
Please make a donation to BOS Nyaru Menteng today!
THANK YOU SO MUCH FOR YOUR SUPPORT!
{:(|}