Brenda: Spring 2022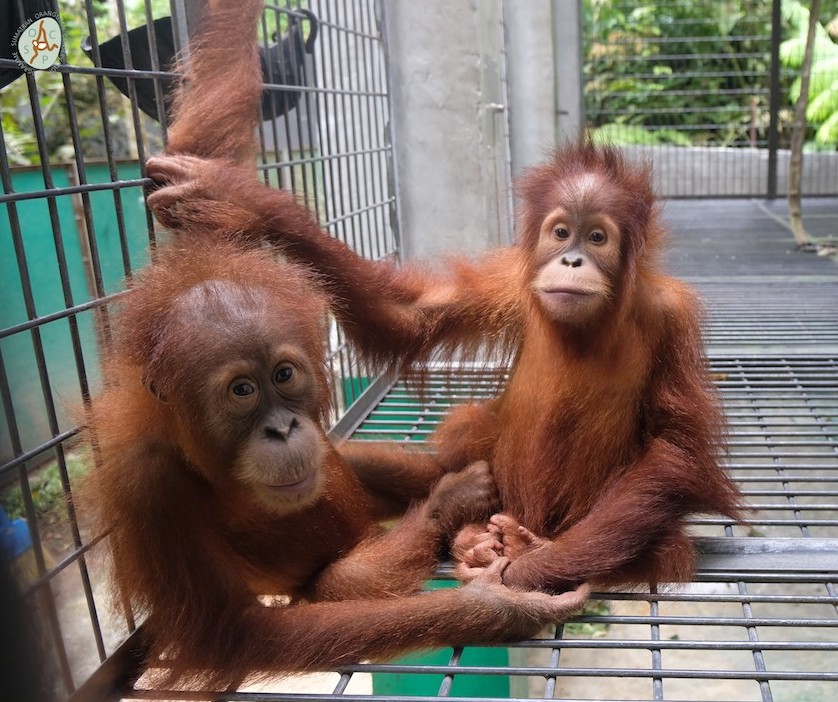 Click on the photos below to see them full size.
You can download them, too!
Background and current position
Brenda came to the SOCP Rescue and Rehabilitation Centre in March 2019. She was around four months old when she arrived with a broken arm. A few days after she arrived, she had surgery to fix the broken bone. Brenda is doing well and has fully recovered from her injury and her arm is functioning as normal. Currently, Brenda is in the Infant House Facility.
Behavior and health
As reported last time, Brenda has successfully moved into the Infant Group with nine other orangutans. Recently, all members of the group had to move temporarily into the treatment cage while the Infant House was being renovated. While in the treatment cage, it was decided to move Brenda to the Individual Facility with four other orangutans. This move happened because Brenda was too dominant in the treatment cage and was making other orangutans stressed. The renovation was completed successfully and now all of the group, including Brenda, have gone back into their new and improved Infant House.
Brenda loves her food! At feeding time, she will take as much as she can with her hands and feet. She also sometimes snatches food from other orangutans who are not paying attention. Brenda prefers fruit over vegetables. In Forest School, Brenda is showing great progress. She looks better and more stable in moving from tree to tree and enjoys exploring.
Brenda recently had a cold and cough. The vets promptly undertook medical tests, including for COVID-19. Thankfully, the result was negative and after two weeks Brenda was fully recovered.