Bumi: Spring 2020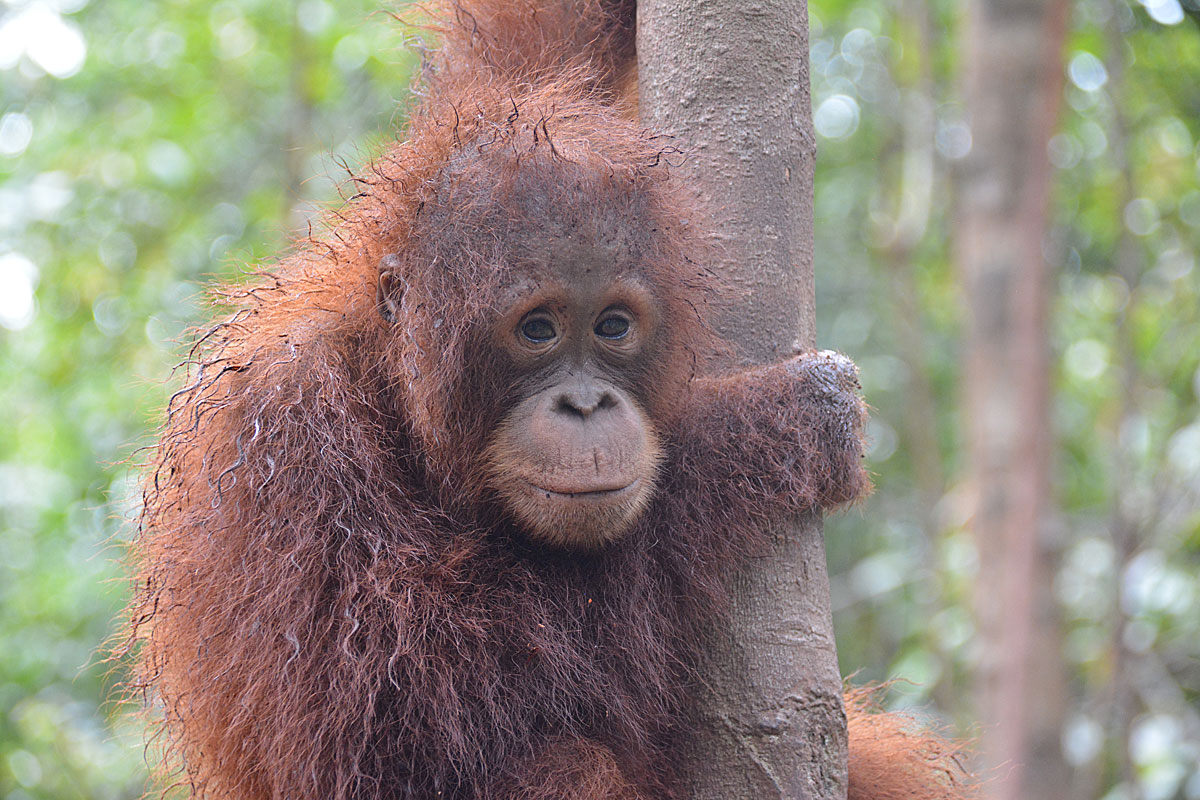 Rehabilitation Center​​: BOS Nyaru Menteng
Date of arrival​​​: June 18, 2016
Age on arrival: 2 months
Current age​​​: 3 years
Gender​​​: Male
Current school position​: Forest School – Group 3
Health Status​​​: Healthy
Bumi is an active and independent young orangutan who loves to explore Forest School. Not a fan of wasting time, Bumi will immediately reach out for the nearest branch and swing off into the canopy as soon as he reaches the Forest School area.
Bumi will usually leave his group behind and venture off into the trees with his bestie, Bravis, and the duo will often encounter orangutans from other groups along the way. This type of activity has had a positive impact on Bumi, as he has been able to pick up new foraging skills from observing older orangutans.
During the wet season, there is an abundance of natural food in the Forest School area, with many trees offering up delicious fruits, flowers, young leaves, and even bark. However, only those orangutans who are willing to climb all the way to the top of the canopy get to savor all the different parts of the trees. Bumi is one of those intrepid individuals that is able to taste everything!
We are glad to see that Bumi is gaining more skills and experience from his exploration of the forest. We are more than convinced that Bumi's skills are going to develop even further, and that he will share his knowledge with his peers!
Keep up the great work, Bumi!