Cinta: Spring 2021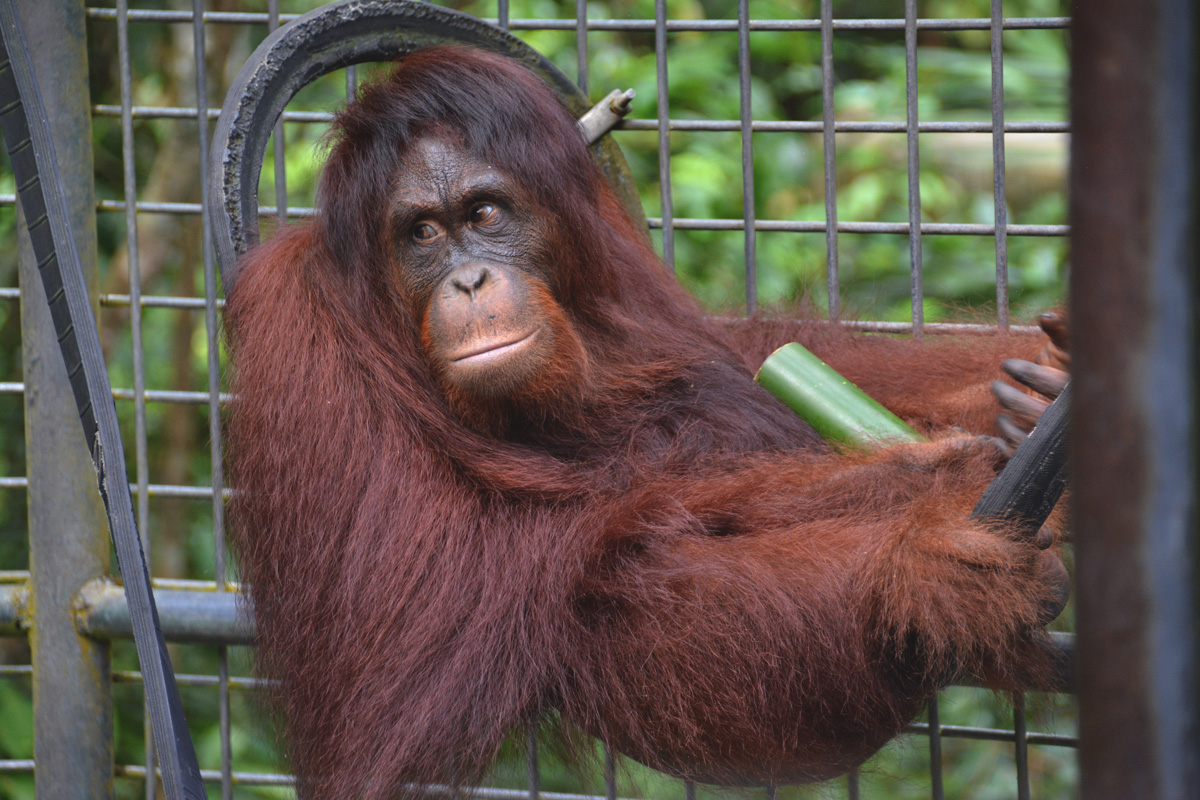 Rehabilitation Center: Nyaru Menteng
Arrival Date: 14 February 2013
Age on Arrival: 3-5 months
Current Age: 8 years
Gender: Female
Current Location: Socialization Complex
Health Status: Healthy
In the last few months, Cinta has been observed sitting at the end of her complex that is closest to the enclosure with male occupants. We have seen Cinta interact with Jumbo, Blegi, and Obama, who all have taken turns to sit on the side closest to Cinta's complex. Sometimes, they will reach out to touch each other. While we cannot be yet be sure if teenage Cinta is starting to show interest in the opposite sex or simply seeking the companionship of her old forest school classmates, she clearly is a social individual.
In January, our animal welfare team put together a list of orangutans who were assessed and deemed to have developed sufficient survival skills to advance to the next stage of rehabilitation: time on a pre-release island. In this stage, orangutans get the opportunity to live freely on an island with other orangutans. Cinta is one of the orangutans who made the list, as well as her complex friends, Fathia, Hanin, and Timpah. Cinta, Hanin and Timpah will accompany her to a Badak Besar island while Fathia will move to Bangamat Island.
Badak Besar Island is located about two hours from the Nyaru Menteng Rehabilitation Center. This island is a fantastic pre-release site for orangutans, as its secondary forest habitat is isolated by the surrounding river throughout the year. The island also has a wide variety of plant species ideal for an orangutan diet. Cinta and her friends will gain many great experiences and lessons as they continue their rehabilitation on the island, prior to their eventual release in the wild.
Skill level is not the only thing taken into consideration for an orangutan to make the list for the pre-release stage. Their overall health must also be considered. At the end of January, our medical team conducted a series of tests on these candidates, to check their physical condition. With satisfying results, Cinta and her friends will soon be able to experience life together on a pre-release island.
Just one more step until you go back to your true home, Cinta! You're almost there!