Gatot: Spring 2020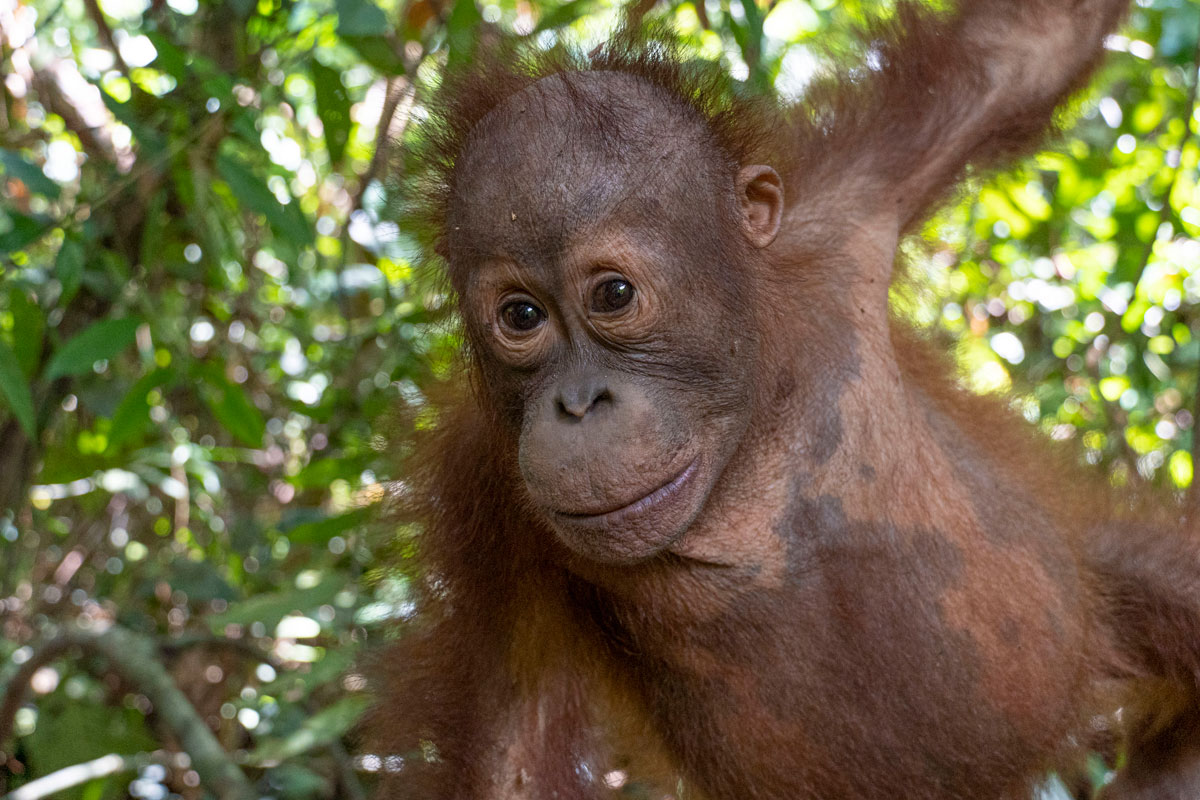 Gatot lives on "Monyet Island" along with 13 other orangutans. The island was artificially constructed within the grounds of the sanctuary in Ketapang, so there is no access from the outside.
Gatot is a very smart little orangutan! His nest-building and foraging skills are continually improving as he gets more experience. However, in the past few weeks Gatot has often been seen playing on the ground with his friends Paijo, Jemmi and Badul. Life is just easier for them on the ground... so the keepers are going to have to entice Gatot and his friends to move up into the trees.
Gatot eats a lot, which is good for his growth. As you can see from the photos he is significantly bigger now! He eats everything the keepers give him and especially loves to eat eggplant, yam, water pumpkin, yellow pumpkin, curly mustard greens, long beans and tomatoes. It's good that he has not developed a sweet tooth — yet!
Keep up the great work little fella!