Gatot: Spring 2021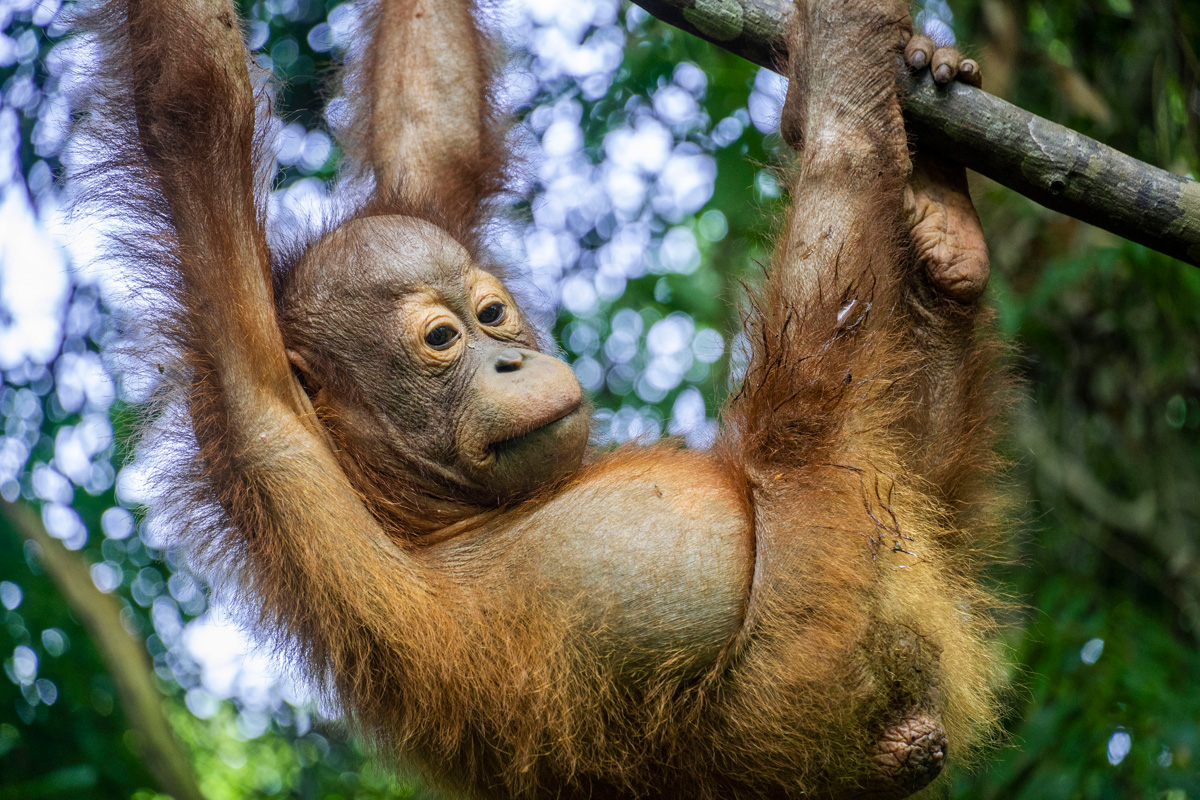 Gatot is still one of the most active orangutans on Monyet Island and still has a strong bond with a little guy named Paijo. They seem to spend the majority of their time roughhousing with each other in the upper canopy. Gatot is still an avid nest builder, choosing to build his nest from scratch rather than re-using or repairing an old nest.
He is still an active forager, finding his own food with a preference at the moment for Simpur young leaves and shoot. However, he has begun to show a slight dominance (and sweet tooth) during provisional feeding time. He has a tendency to hoard most of the fruit and vegetables that the animal keepers bring to the island.
Gatot's favorite foods are carrots, sweet potatoes, eggplant, cucumber, corn, and pumpkin. This is something that his keepers will continue to observe to ensure fairness of food distribution to all orangutans at meal times and also that no aggression arises from or toward Gatot due to his food dominance. Similarly, that he doesn't continue to become too aggressive or domineering or induce inappropriate behavior in other members of the island group.