Gatot: Spring 2022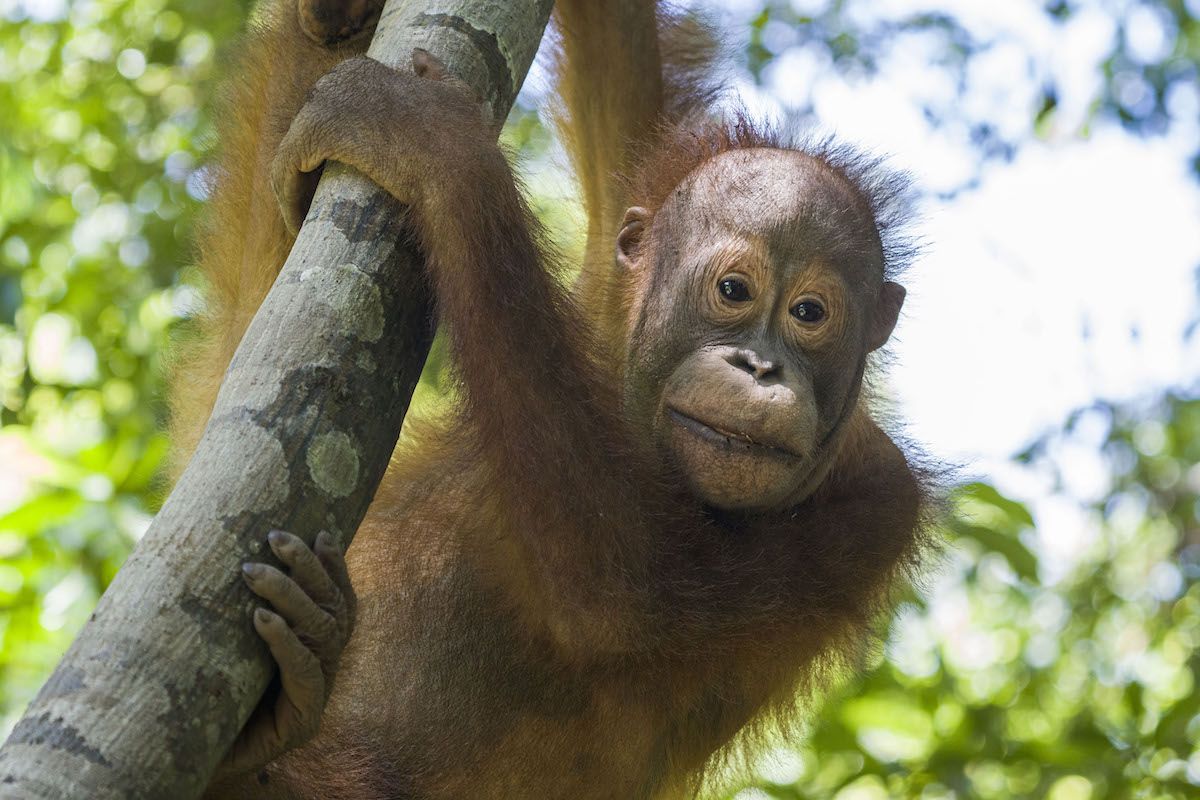 Click on the photos below to see them full size.
You can download them, too!
Despite the pandemic, life marches on at IAR Ketapang.
Gatot has grown into a brave young explorer. Despite being just under 7 years old but he already goes into long expeditions very deep into the forest on Monyet Island.
Gatot's favorite hobby is to search and eat native fruits that he finds himself during his expeditions around the island. So far, Gatot has not yet tried to escape the island, let's hope that he keeps behaving well for a while!
Gatot's best friend is Paijo. Where one finds Paijo, there is always Gatot right there with him! They always explore Monyet Island together. Gatot and Paijo get along so well together that they rarely are seen taking naps; they are often very busy playing and exploring the island. That is good news for the other orangutans on the island as now they can rest and sleep in peace when both Gatot and Paijo are busy playing with each other.
Although Gatot knows how to build nests from scratch, he often repairs old nests to sleep— probably because he is very busy doing something else and doesn't want to spend that much time with 'adult' tasks. Gatot also spends most of the time in the trees, which makes him an excellent candidate for future reintroductions.
Keep up the outstanding work, little fella!