Jelapat: Fall 2018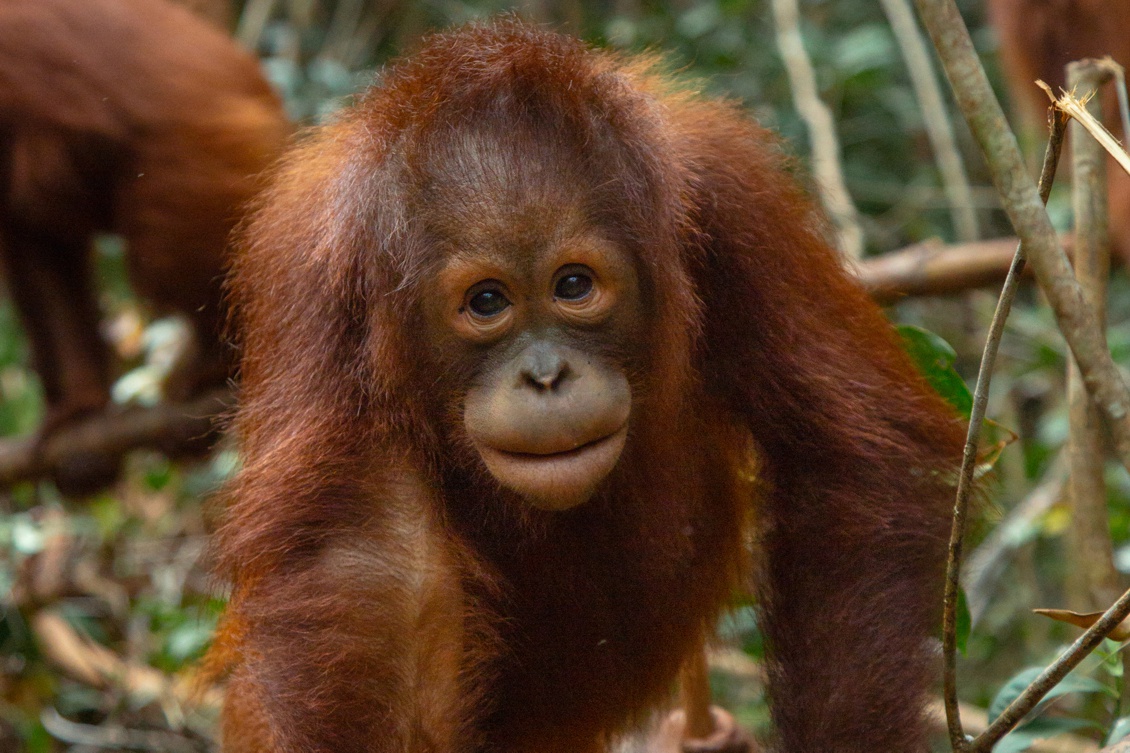 Rehabilitation Centre​​ : BOS Nyaru Menteng
Date of arrival ​​​: June 21, 2016
Current age​​​ : 3.5 years
Current weight​​ : 44 lbs.  
Previous school position​ : Forest School – Group 1
Current school position​ : Forest School – Group 2
Gender​​​ : Male
Health Status​​ ​: Healthy
Jelapat is a young, active male orangutan with good social skills, who is friendly with everybody in his Forest School group. There is nobody who likes to get closer to him and follow him wherever he goes more than Talaken.
Jelapat and Talaken sometimes explore quite deep into the forest together, and they frequently visit the older orangutans in other groups. Through watching their peers and elders, the two have actually picked up some of the more advanced skills babysitters do not teach to students of Group 1. Jelapat and Talaken have even been seen peeling bark off a pantung tree and taking turns to bite it off. This is obviously a skill they have picked up from the older orangutans they visit.
Jelapat often watches the older orangutans as they build their nests high up in the trees; although, he has yet to figure out how to make high quality nests for himself. He practices building nests on the ground using all the materials he can find. His nest-building skills have greatly improved and he no doubt will get there with more practice.
Jelapat possesses one important trait that is vital for advancing his skills: Curiosity! He is fearless when approaching or testing new things— a bee hive, for instance. He once climbed up a tree and started beating a bee hive with a stick. Lucky for him, the beehive had long been abandoned.
Due to his great work in Group 1, Jelapat recently advanced to Group 2 together with his friend Talaken!
More photos coming soon! Stay tuned for Orangutan Jungle School!