JoJo: Spring 2022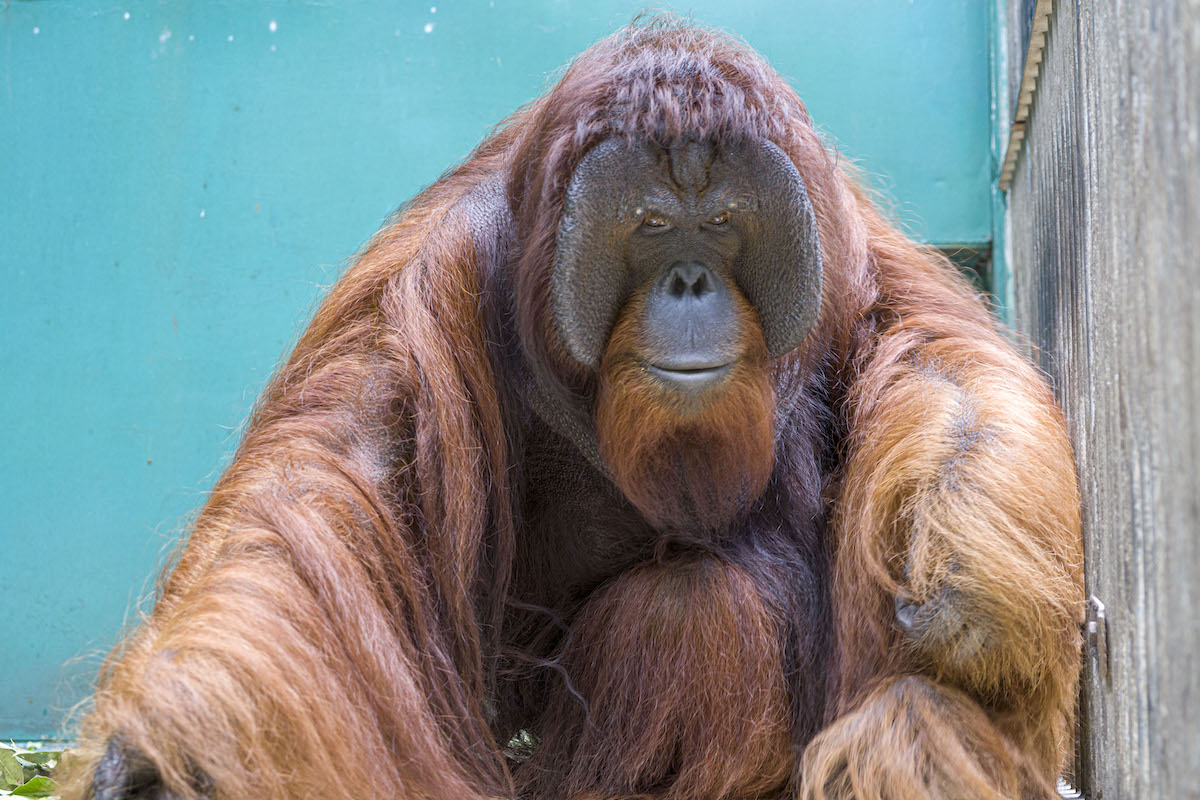 Click on the photos below to see them full size.
You can download them, too!
Despite the pandemic, life marches on at IAR Ketapang.
Jojo is still waiting patiently for his enormous enclosure to be finished. His new enclosure is planned to be ready for use in the next 1-2 months. While it is not yet finished, Jojo is still receiving his daily enrichment which helps him to pass time and have some fun while stuck in his cage...
Jojo continues to be the very smart guy that he has always shown to be. he and the animal keepers have a close relationship and they can easily communicate with each other. The caregivers have a special love for him and make sure he can always get his favorite enrichments once or twice a day.
Currently, Jojo has enjoyed a lot playing with a plastic ball filled with forest fruits and also a jerry can filled with sugarcane and pineapple. He also enjoys eating and never leaves any food behind. His 'top-of-the-list' foods are sweet potatoes, corn and yam. Good choices— but a bit heavy on the carbs— which is why the caregivers need to make sure his diet stays on track!
Thanks for your patience, big fella. It'll be ready soon!