Jumbo: Spring 2016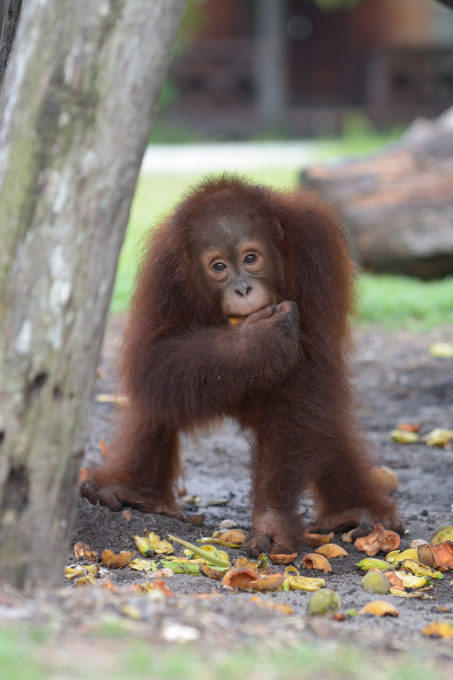 Rehabilitation Center : Nyaru Menteng
Arrival date : February 16, 2013
Age on arrival : 1 year old
Current age : 2.5 years old
Gender : Male
Previous location : Forest School – Group 1
Current Location : Forest School – Group 1
Health status : Healthy
Jumbo's health condition for the last 3 months has been excellent and he has been very active in his daily activities in Nyaru Menteng Forest School.
Jumbo is now comparatively good at exploring the forest school area from tree to tree. His foraging skills are also improving.
Jumbo's babysitter recently saw him preoccupied eating termites and ehang fruits in the forest. After actively playing, Jumbo usually rests up on a tree branch. He is capable of building a proper nest, and once its completed, he normally take a nap in it. After a half hour or so, Jumbo usually climbs down to play with others on the ground.
In Forest School Jumbo spends much of his time playing with older orangutans. Together they like to travel & explore, forage for natural food, swing on low hanging lianas and roll around wrestling. We think that Jumbo's skills are developing rapidly because he is spending a lot of time with older orangutans.
Jumbo is not the only youngster. His best buddy Obama— and frequent sidekick— likes to go wherever Jumbo goes. The two are simply inseparable.