Krismon: Fall 2019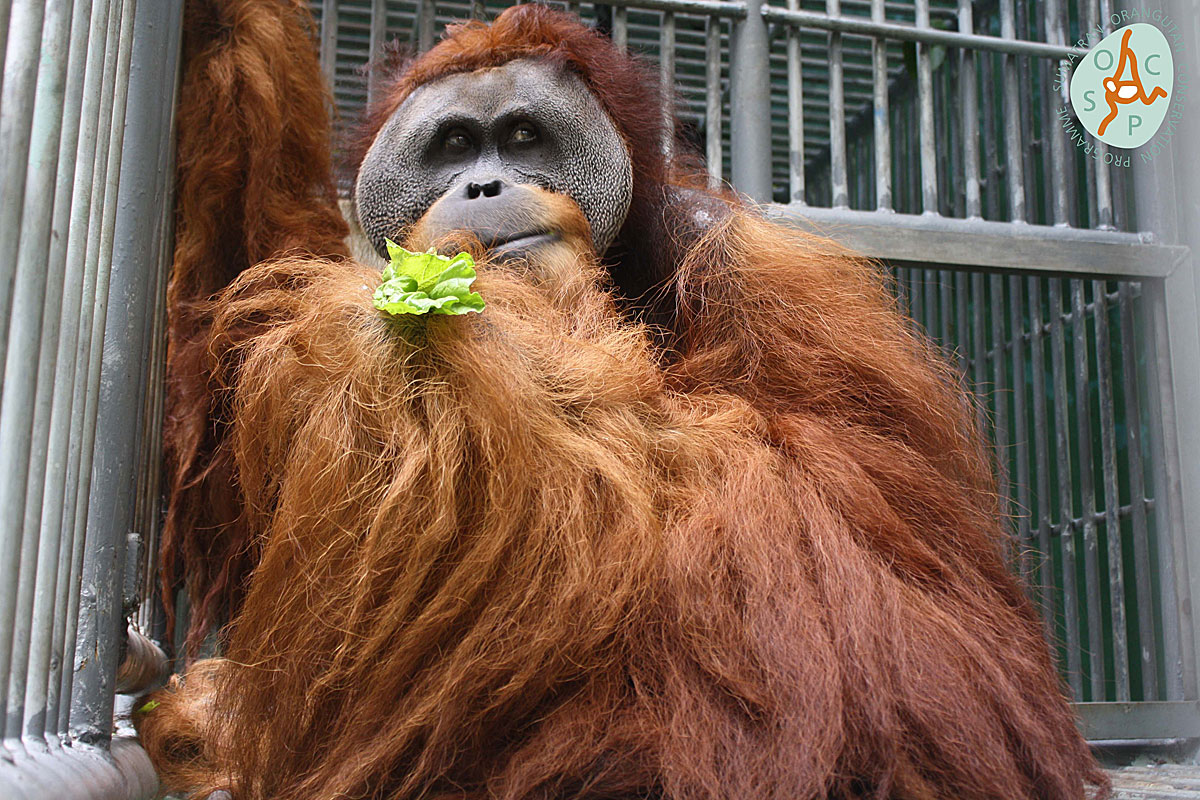 Background and Position
Krismon is an adult male orangutan who was thought to be about 20 years old when he was confiscated from a house in Kabanjahe, North Sumatra. He had spent his entire adult life in the cage from which he was extracted. He arrived in the SOCP Quarantine and Rehabilitation Center in May 2016.
Behavior and Health
Krismon has been doing well these past few months. He has no health problems and his behavior has stayed the same. He's as mellow as always and doesn't seem to be bothered by much... The vets recently trimmed Krismon's nails, an activity that he seems to enjoy. He still prefer vegetables than fruits, which is not typical! He loves cikala plant, a type of local ginger, which he can never seem to get enough of!
Upcoming plans
We will continue providing Krismon with various types of leaves and foliage in order to prepare him for his big move to the Orangutan Haven, which is nearing completion! Becoming familiar with a larger variety of forest leaves and natural forest food will enables Krismon to adapt better to the environment on his island in the Haven.