Krismon: Spring 2022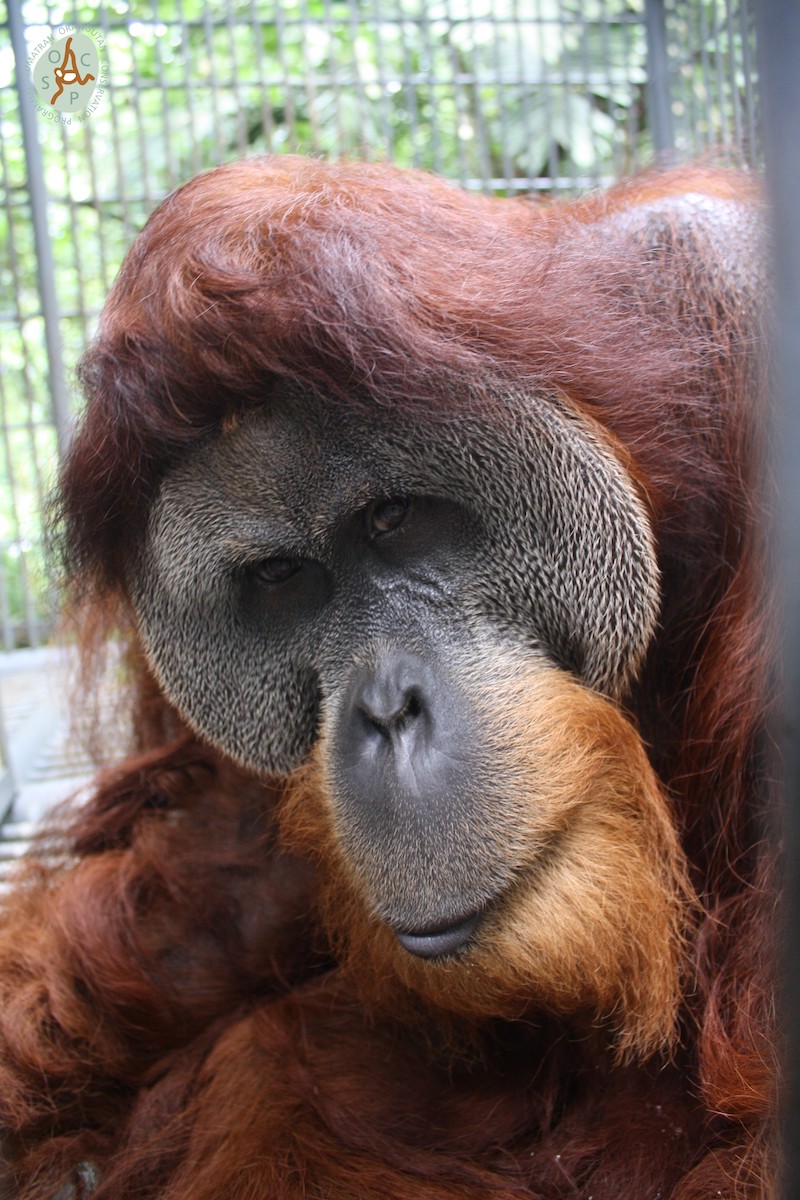 Click on the photos below to see them full size.
You can download them, too!
Background and current position
Krismon is an adult male orangutan who was estimated to be 20 years old when he was confiscated from a house in Kabanjahe, North Sumatra. He arrived at the SOCP Rescue and Rehabilitation Centre in May 2016.
Behavior and health
Krismon has done well in this period and regularly moves actively in his cage. Although he is alone in his cage, big adult male orangutans are more solitary in the wild naturally and tend to avoid encounters with other adult male orangutans. Krismon has started to get angry when there are more people around him.
A female orangutan named Hope was moved next to his compartment, Krismon now can often be seen peeking at her through the bars. Though he likes to peek, he hasn't yet shown any interest in interacting.
Krismon is observed by the keepers to be very enthusiastic about the enrichment materials provided to him. When it's time to eat he looks excited, quickly takes the first food from the basket then finishes all the fruits and vegetables served to him. If he gets full, he'll take a break and come back later to finish his meal. With no one there to steal his food, he can take a more relaxed approach at mealtime...
Krismon likes the leaves he is provided with for enrichment, but he doesn't tend to use them for nesting or for overnight padding. Instead, he uses the leaves during the day for sitting and he often brings them up to his platform from the cage floor. He likes the taste of leaves and will often eat them. During the last few months, Krismon's health has been good.
We're hoping that he will soon be able to move to the Orangutan Haven...