Meet Gatot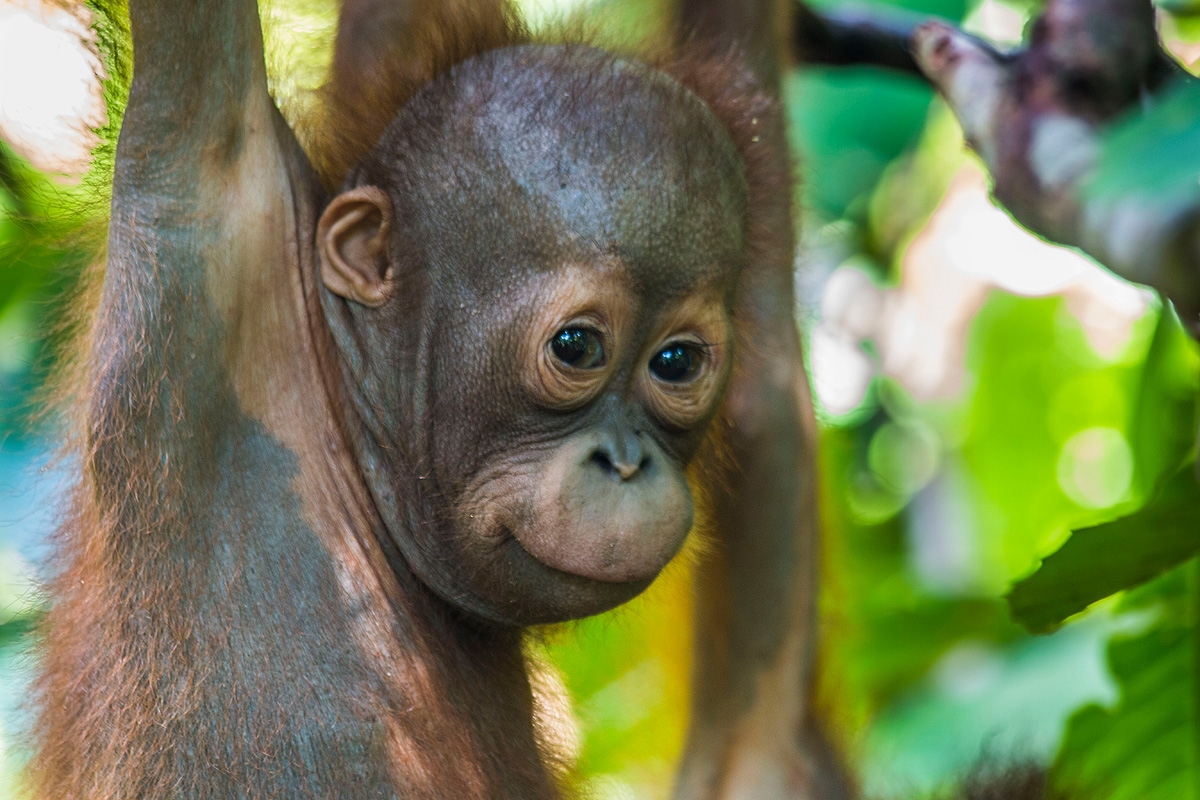 Gatot is being cared for at IAR Ketapang, in West Kalimantan (Indonesian Borneo).
Gatot was rescued from being kept as an illegal pet in Rangga Intan Village, Jelai Hulu district, in August 2016. IAR Indonesia's rescue team heard about Gatot from Yayasan Palung, another local NGO, and the local government department for the Conservation of Natural Resources (BKSDA).
The man who was illegally keeping Gatot as a pet was called Mr Gampau. Mr Gampau claimed to have found Gatot when he was looking for wood in the forest near Beginci Village. He said he'd heard what sounded like a baby whimpering near him, so followed the noise and came across a baby orangutan. Mr Gampau felt bad for the baby orangutan, so took him to his home and gave him the name Gatot. While he was kept as a pet, Gatot was given milk to drink. To be clear, a mother orangutan would never leave her infant unattended....
When the IAR team came to rescue Gatot, they gave him a medical check and found that he was still very young— so young in fact that he didn't even have teeth yet. He was estimated to be around 4 months old at that point. The rescue team bought Gatot back to IAR's Orangutan Rescue and Rehabilitation Center where he was given a thorough medical health check. Because he was still so young, he was kept under intensive care until he was big enough to join the other orangutans in Baby School.
Rehabilitation
Gatot has now been at the rescue center for the past two years, and is showing excellent progress in his rehabilitation. He started in Baby School in December 2016, and he has learned a lot from his older classmates. He is now becoming more independent— often playing alone in the forest, climbing trees and starting to make his own little nests. But he is also becoming quite social. He plays well with others and his best friend is a little guy named Paijo. You can see the two of them playing together in some of the photos below.
Gatot also now has teeth— which is a good thing!— because he likes to eat everything! He is always curious about the new things around him, and is excited to learn about his new home— the forest. Gatot has a long road ahead, but we have complete confidence in his ability to progress through the stages of rehabilitation and eventually follow in the footsteps of orangutans like Pungky and Mimi and return to the forest. Good luck, Gatot! 🙂