Meet Kukur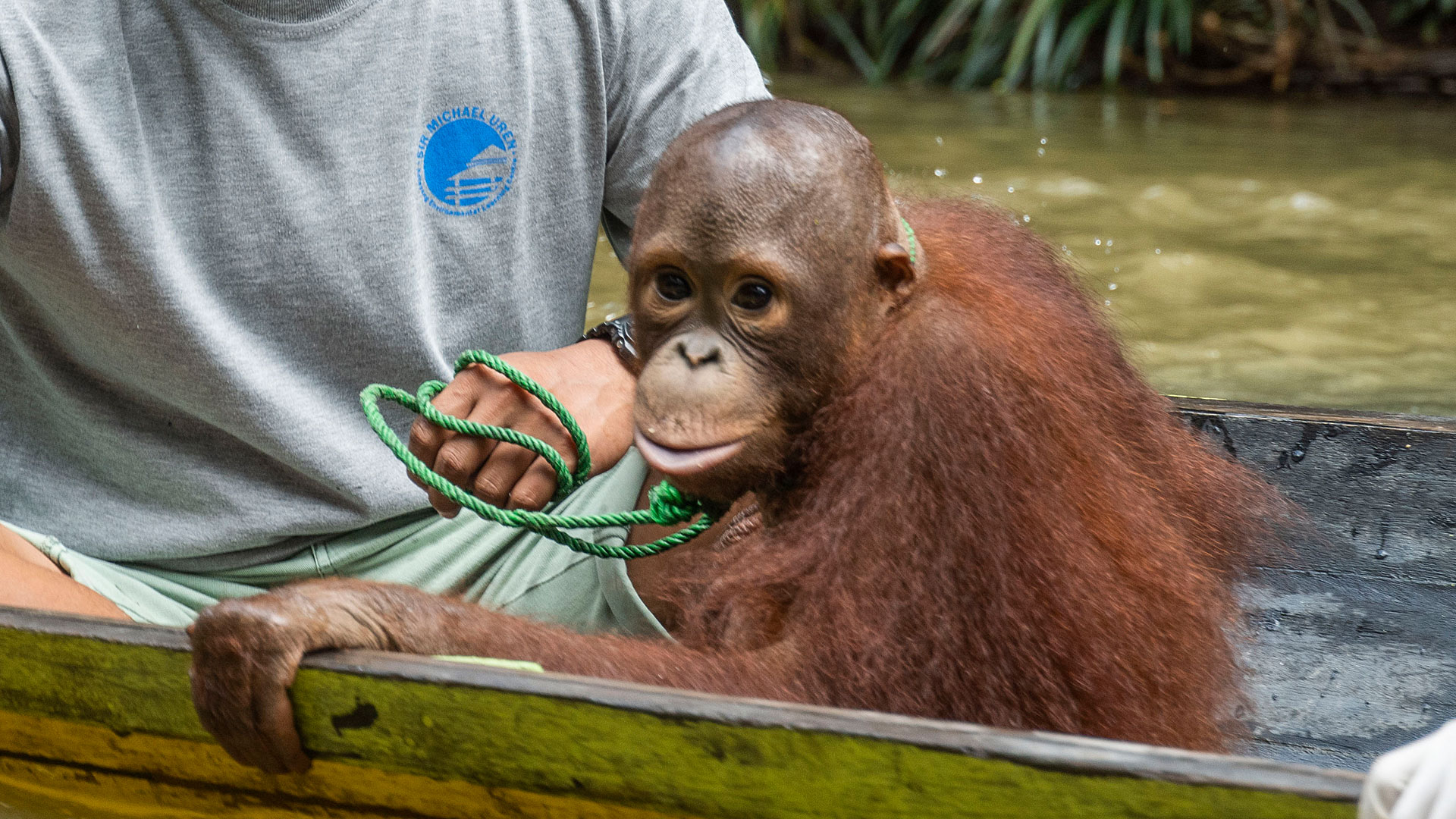 Kukur was confiscated from a small village by IAR's rescue team in December 2020. The farmer who illegally owned him claimed he'd found the orangutan in the forest by himself when he was a baby. To be clear, a baby orangutan is always with his or her mother, so we know his mother was killed. The man said he felt sorry for the orangutan and so brought him home and kept him as a pet. He kept him tied up by a rope around his neck and fed him on rice and other human food such as instant noodles and coffee, as well as fruit.
When the IAR team arrived, Kukur was being kept in a hut in the middle of the woods and living with the family and their other domesticated animals such as dogs, pigs, and chickens. He was tied up by his neck and had very little space in which to move.
The IAR Indonesia medical team who took part in the rescue found old wounds on Kukur's neck and ankles. The vet estimated the orangutan to be five years old.
Kukur was brought back by boat to IAR Ketapang in West Kalimantan (Indonesian Borneo) where he has begun the long journey back to the forest. As soon as he passes all his health check ups he will be released from quarantine and will join Forest School. The only other orangutan he has probably ever seen was his mother. Now, for the first time in his life, he will be able to interact with other orangutans. We will do everything we can to help Kukur on his journey...