Megaloman: Spring 2022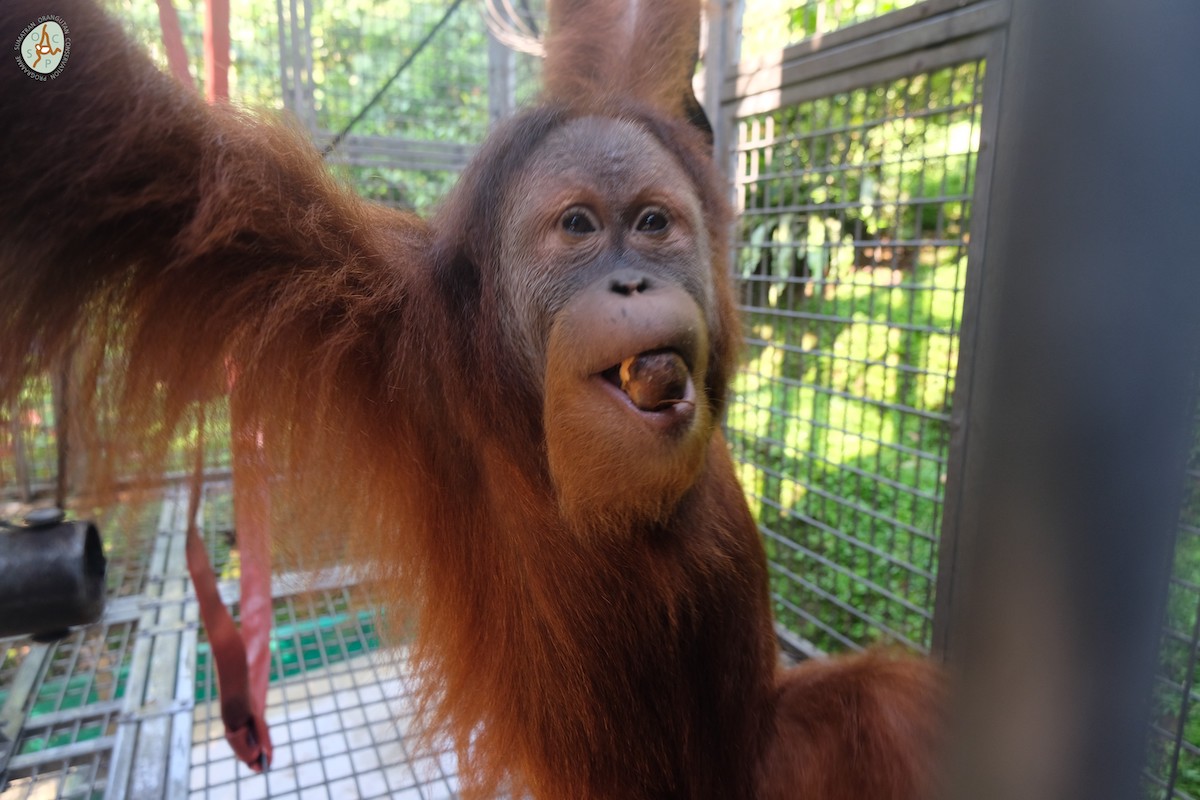 Click on the photos below to see them full size.
You can download them, too!
Background and current position
Megaloman was an infant male orangutan when he arrived at the SOCP Rescue and Rehabilitation Centre in May 2014. He was estimated to be only one month old when arrived from Kutacane, Aceh Province.
Behavior and health
In the last update we reported that Megaloman was very close to a younger female orangutan named Rika. After staff spent more time observing the two orangutans it was decided that it would be best for Megaloman and Rika to be separated due to Rika's dependence on Megaloman. Their relationship had reached the staged where Megaloman could not effectively express himself due to Rika constantly clinging onto him.
In the new group, Megaloman is more active and interacts well with other orangutans but still seeks the attention of, and interaction, with the SOCP staff. He is excited to eat and is able to compete with other orangutans. He will take handfuls of food and then move away from the others to enjoy his meal at a safe distance.
In Forest School, Megaloman is showing improvement in climbing and swinging. Even though young orangutans are often clumsy when jumping, Megaloman has never been seen falling from a tree. He also has good navigational skills in Forest School and is highly skilled at finding food there. Megaloman is also great as using enrichment materials, he regularly makes a nest from leaves in his cage but has yet to be seen making one in Forest School.
Megaloman recently had a small injury on his palm that he might have sustained when playing with other orangutans. The vet administered a topical treatment and it recovered well.