Meryl: Spring 2020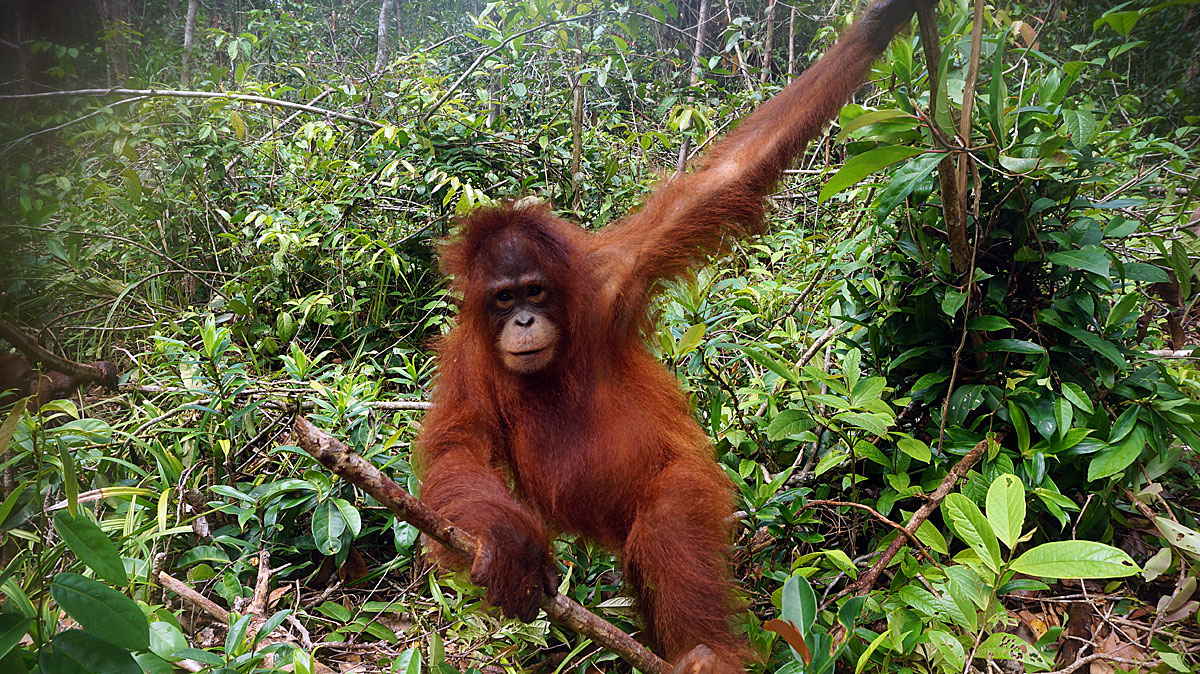 Rehabilitation Center: BOS Nyaru Menteng
Date of arrival: January 7, 2015
Age on arrival: 8 months
Current age: 6 years
Previous school position: Forest School – Group 5
Current school position: SOS Complex
Gender: Female
Health Status: Healthy
Meryl joined Forest School when she was 12 months old and quickly became the darling of her group. With her sweet demeanor and quiet nature, Meryl became known for her diligence and the way she cleverly followed instructions from the surrogate mothers.
Five years have passed and Meryl has grown into an active and independent individual. She has managed to develop a sound set of survival skills — including foraging and nest-building — at a relatively young age. Oftentimes she shows her independence by staying overnight in the Forest School area for a few nights. This indicates that she is ready for the challenging next step in the rehabilitation process.
Meryl's skill level is what made the surrogate mothers decide to move her to a more advanced stage in the Socialization Complex. Soon she will be joining several other orangutans from the same age group, together in the complex. While orangutans are semi-solitary creatures, a deciding factor in their personal development throughout rehabilitation is the ability to learn from other orangutans. This means they have to undergo a period of socialization in order to learn new things.
We are excited to know that Meryl is making even more progress!
~
Socialization is one of the stages of orangutan rehabilitation that juvenile orangutans, armed with the skills developed in Forest School, will eventually enter.
Meryl, a 6-year-old female orangutan, is one such individual that was recently deemed ready to begin the socialization stage, as she was of the right age and had acquired exceptional survival skills during her time in Forest School.
Climbing, swinging, and dangling from the canopy are all skills that Meryl has already mastered. She is now displaying a more independent nature, and prefers to keep her distance from the surrogate mothers.
In addition to age and skillset, an orangutan's health is also taken into consideration prior to advancing to a new stage. Despite suffering from dengue fever and losing her passion for exploring the forest, Meryl was able to make a full recovery and move to the socialization complex.
Meryl is now enjoying the company of several female friends her age in the socialization complex. She actively plays, swings on the rubber rope enrichments, and engages with the honey-filled log enrichments installed in the complex.
Meryl has shown that she can adapt quickly to new environments and maintain her cheerful demeanor. We are extremely proud of you, Meryl!