Molika: Fall 2019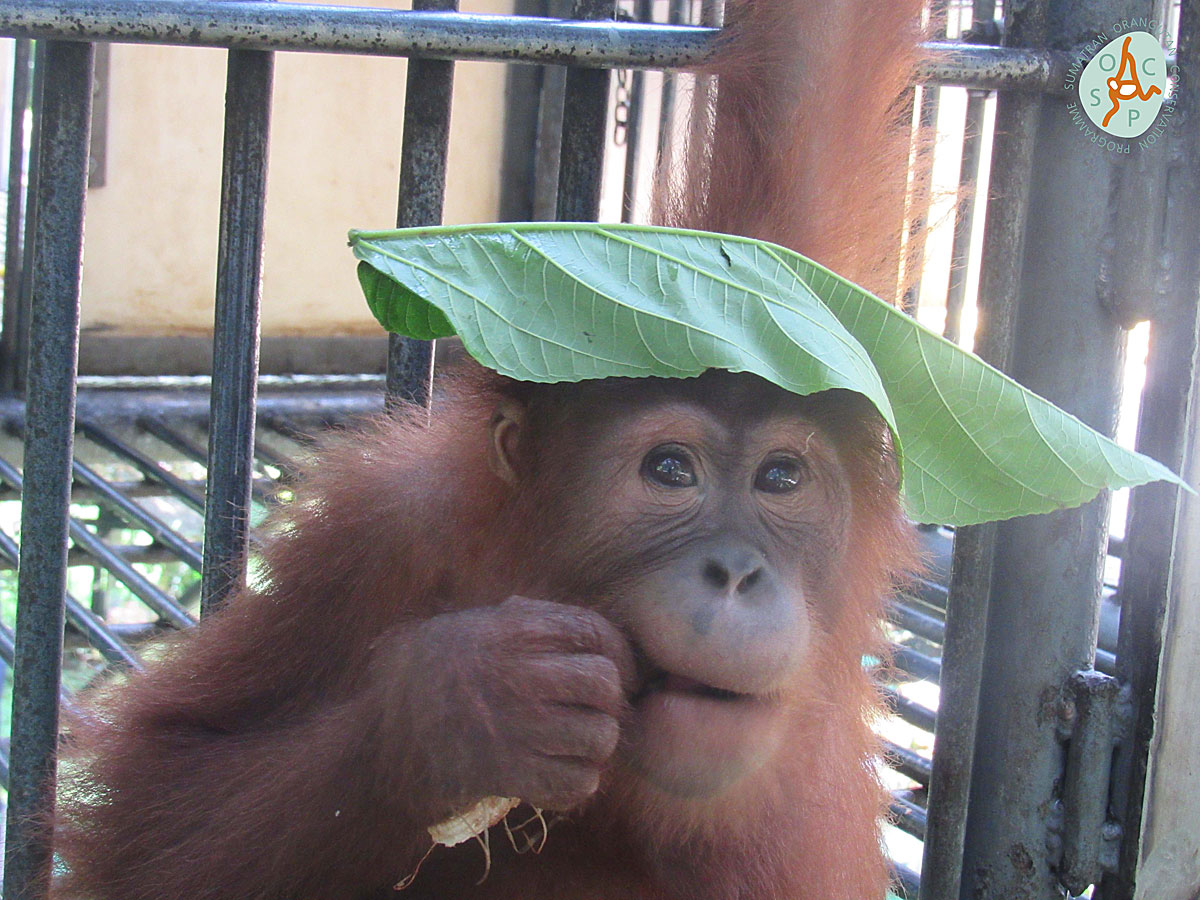 Background and current position
Molika was confiscated and brought to the SOCP Rehabilitation and Quarantine Center in June 2018. She had been kept illegally as a pet for about two years in Gampong Baru Village, Idie Rayeuk District, East Aceh Regency. She was locked in a small cage along with a macaque. She was fed human food including rice and salted fish and is quite accustomed to being around people.
Molika is in the "Middle Group" at the SOCP Orangutan Socialization Facility.
Behavior and Health
The first time Molika was placed in a Socialization Group, she joined the Middle Group... but she was soon moved to the Young Group as in the Middle Group as she tended to cling to other orangutans for support. Now she is back to the Middle Group with more confidence and independence! She is also showing good progress on off days, by constructively playing with leaves and sometimes putting them together to build a nest while in her cage!
Molika is a good climber though she still has a lot to learn when it comes to moving from one tree to another. She tends to rush and sometimes does not consider whether the branch she intends to grab is strong enough to support her body. As a result, she often falls— but luckily only onto soft ground. We are very encouraged by the fact that she quickly gets back up and climbs back into the trees! Her confidence in climbing after a fall is great for the staff to see. Swinging in the trees and ropes is one of her favorite activities in Forest School... so we expect her to improve quickly with more time to practice!
Upcoming plans
Molika needs to spend as much time as possible in Forest School so she can learn how to calculate the strength of branches as well as other important forest skills. She has learned how to properly stack leaves to build a nest in the cage but she hasn't yet built a nest in the trees. That will be a big test! This is kind of thing that Molika will learn and develop in Forest School.