Molika: Fall 2020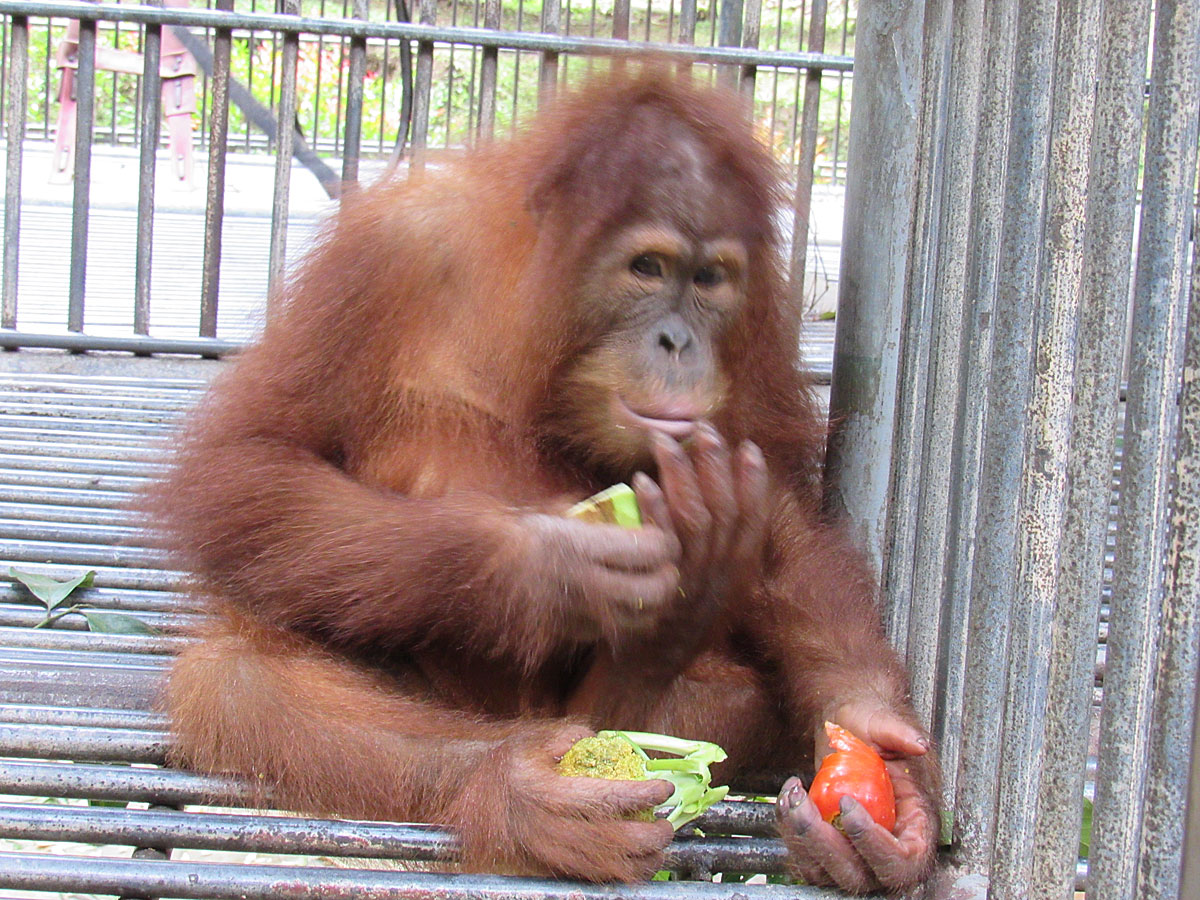 The COVID pandemic has caused major changes at the care center. Forest School cannot run as usual in order to allow for minimal contact between staff and the orangutans. This is absolutely critical to ensure safety at this difficult time. While it is still unknown if orangutans are susceptible to Covid-19, we suspect that it is, so we are taking maximum health and safety precautions.
Due to the covid pandemic and reduced time in forest school, the social groups have been rearranged. Molika has now joined the "Young Group" of the Socialization Facility.
Molika stays in the big group cage with thirteen other orangutans in the Socialization Group. Although she is not dominant, she has adapted well. She is confident when competing to get food during feeding time. She usually grabs as much as she can, with her hands and feet completely full— and even stores extra food in her mouth! She will then move away from the other orangutans and enjoy her food in relative peace.
Molika is really good at using enrichment, which is something the SOCP staff have increased during the COVID pandemic. She will often put the leaves together as a nest and she will also eat the leaves and the bark, which is a great sign of how she will do in the forest. She is good friends with another little orangutan named Iben, with whom she shares her cage.