Molika: Spring 2020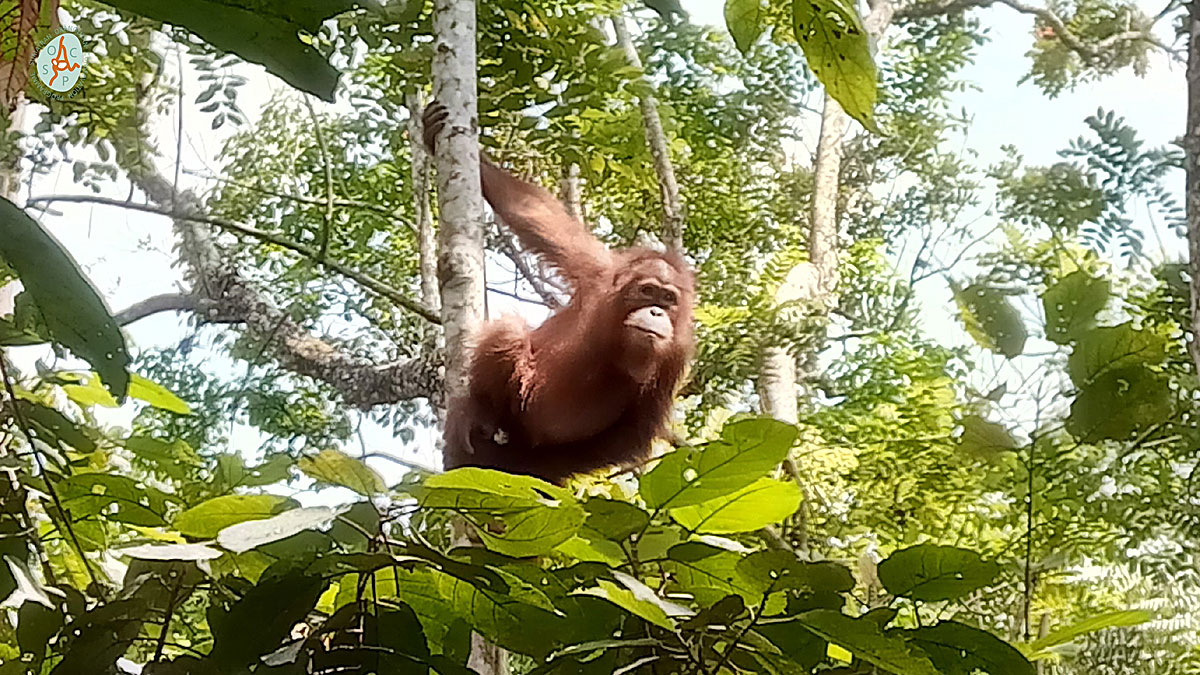 Background and current position
Molika was confiscated and brought to SOCP Rescue and Rehabilitation Centre in June 2018. Molika had been kept as a pet for about two years in Gampong Baru Village, Idie Rayeuk District, East Aceh Regency. She stayed in a small cage together with a macaque. She was fed human food including rice and salted fish and is quite accustomed to people.
Currently, Molika is in the Middle Group of our Orangutan Socialization Facility.
Behavior and Health
Finally, Molika has been able to play in Forest School again! The last time we checked in with you Molika's group wasn't getting much Forest School time because we had so many newly arrived infants at the SOCP Rescue and Rehabilitation Centre that our staff had to concentrate to taking the infants to Forest School to avoid them getting stressed. We also were unfortunate with the weather at that time and had consistent, heavy rain making it difficult to run Forest School every day. So, we are delighted to announce that in January of this year we welcomed two new keepers to our SOCP staff family at the Rescue and Rehabilitation Centre! This has allowed us to run two Forest Schools each day since the beginning of the year. This means that Molika's group has been able to go to Forest School regularly again!
At Forest School Molika usually plays with Sapto and Undi. Sapto is an infant male but he sometimes joins an older group as he is very dominant in the infant group, which sometimes is too much for the other infants, but this means he is confident and brave enough to play with the older orangutans. Molika and Sapto can often be found playing fun games together like chasing up trees, chasing across the ground or softly biting, pulling, and rolling with each other. Undi is a more serious orangutan and so when Molika wants to do more focussed things she will hang out with Undi. They can often be found exploring the forest, climbing high in trees, and moving from tree to tree looking for insects and fruits. Especially when looking for forest foods, Sapto will sometimes join Molika and Undi and the three of them will stay exploring until the end of school.
Molika has shown good progress in her forest skills development, although she is still moving too fast through the trees. When she is not hanging out with Undi she tends to do more fun rather than focussed activities. This is normal for orangutans Molika's age who have previously spent a long time with humans. The more time they spend with orangutan friends the more interest they will take in forest life.
Upcoming plans
Molika will continue attending Forest School to keep building up her skills. Having Undi and Sapto in Forest School at the same time as Molika is a great combination and so we will try to keep this going. We will also introduce Molika to orangutans older than her so she can start to learn problem solving from them.