Molika: Spring 2022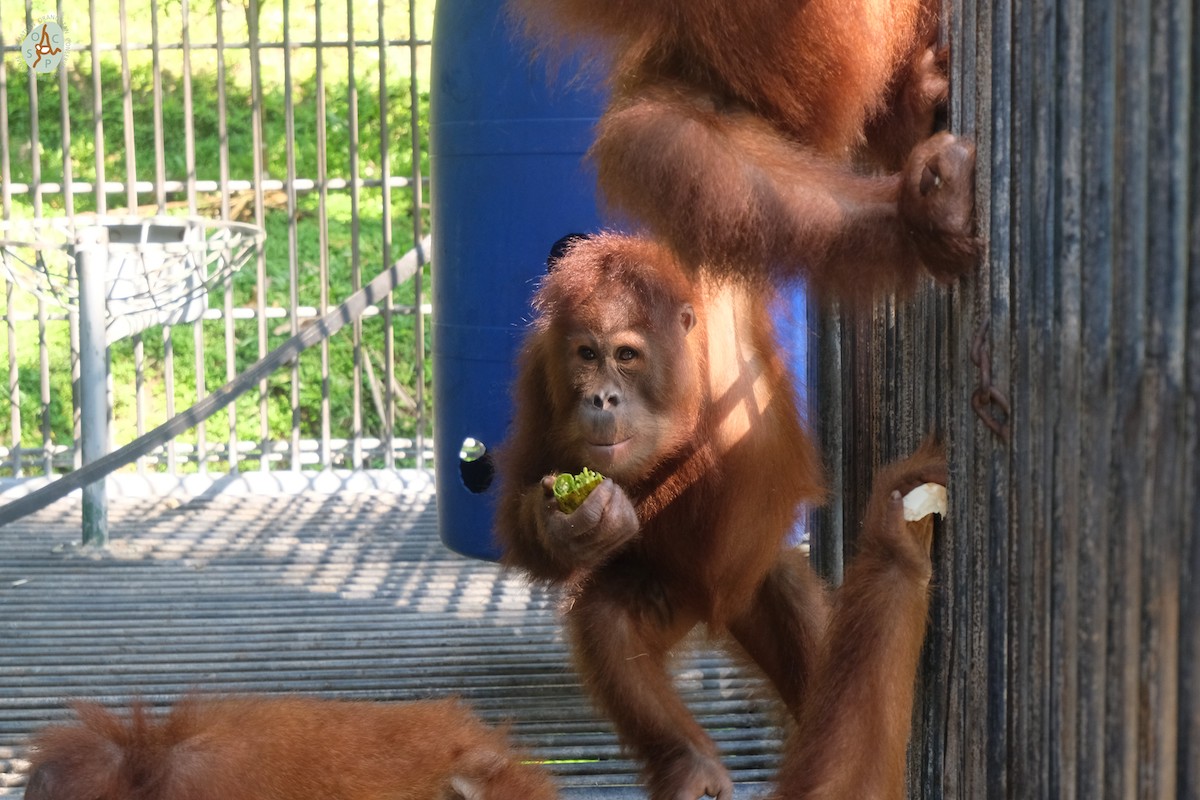 Click on the photos below to see them full size.
You can download them, too!
Background and current position
Molika was confiscated by the Indonesian authorities (BKSDA Aceh) in collaboration with Orangutan Information Centre and brought to the SOCP Rescue and Quarantine Centre in June 2018. She had been kept as a pet for about two years in Gampong Baru Village, Aceh Province. She stayed in a small cage with a macaque. She was fed with human food such as rice and salty fish and is accustomed to people. Currently, Molika is in the Middle Group.
Behavior and health
In order to find the best approach to each orangutan's rehabilitation, regrouping takes place from time to time. Regrouping was carried out for Molika's group and Molika was moved to another group where she has made a good new friend, Jating.
Jating is a clever orangutan, however, he is insecure when people approach him and when staff get close to him, he will run and hug Molika. Similarly, when they are on the way to Forest School Jating will cling onto Molika but as soon as they get there they will quickly separate and do their own thing. Sometimes Jating will closely observe Molika's activities, not to cling to her but just to learn from what she is doing as Molika is active and moves skillfully in Forest School. Molika mostly plays in the trees and rarely plays on the ground; she likes to explore and look for food. She is also good at building a nest.
Back in the cage, Molika is also active in using the enrichment materials provided to her and she never abandons the activity. She will take as many leaves as she can and put them together as a nest or just simply tastes them.
Molika did not have any significant health issues in the last few months. She did get a common cold and was treated for it and temporarily separated from her group to prevent spreading to other orangutans. She fully recovered and has already joined her new friends again.