Monita: Spring 2020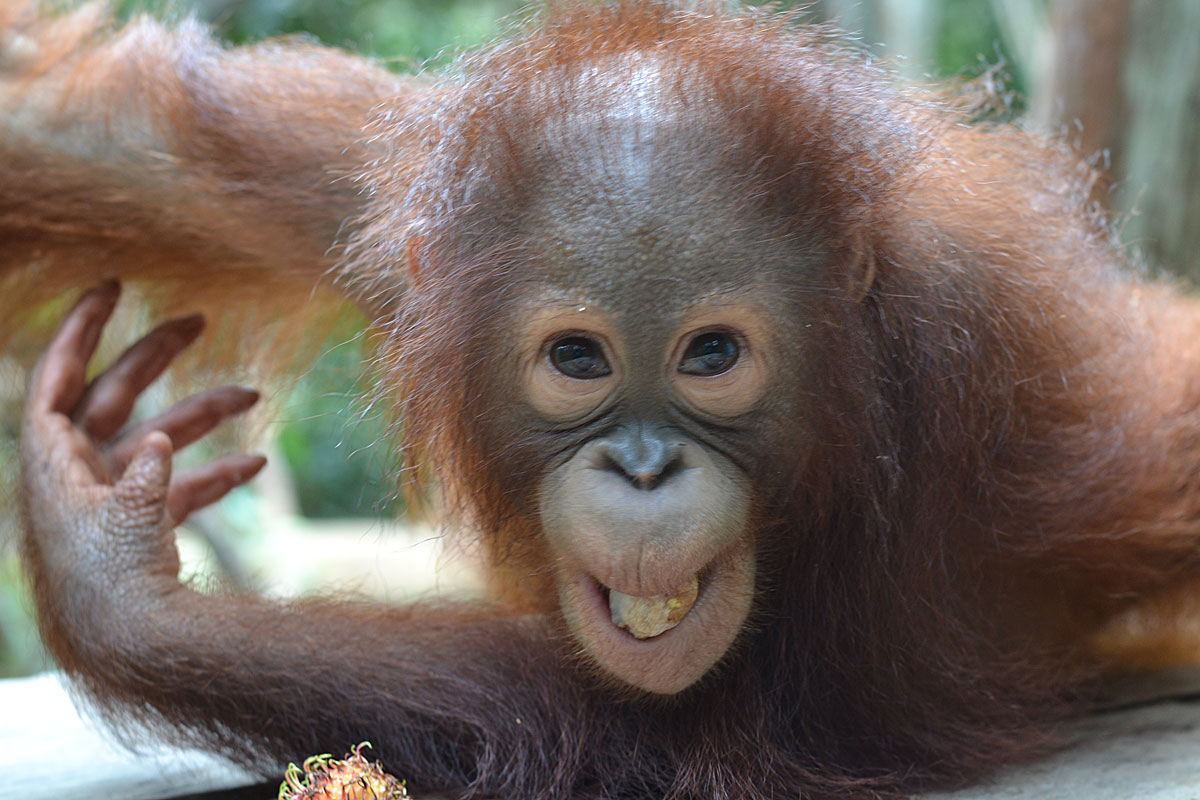 Rehabilitation Center​​: BOS Nyaru Menteng
Date of arrival​​​: June 9, 2018
Age on arrival: 3 months
Current age​​​: 2 years
Gender​​​: Female
Current location: Forest School – Nursery Group
Health Status​​​: Healthy
The area accessed by the orangutan babies in Forest School's Nursery Group is located away from the students in older groups. The Nursery Group babies are also housed in a special building known as the "Baby House", which has a room full of intermingling rubber ropes for them to play on. These ropes are considered the best tool by which to stimulate baby orangutans to climb and dangle. However, during the day, these babies play in real trees out in Forest School.
The Nursery Group is split into two age groups. Monita, a 2-year-old female, is a member of the Nursery's older group. With her comparatively bigger body and honed skills, Monita has become a dominant figure in this group.
Upon arrival at Forest School, Monita will typically sit in the middle of the feeding platform for best access to the fruit. After she is full, Monita will jump from the platform to the nearest liana branch, and move off to begin her activities. She loves to move around lianas, and will occasionally climb down or swing past to grab leftover fruits on the platform.
Monita also likes to wrestle and chase others. When her peers tire out and stop to take a rest, Monita is usually still ready to roll! She is the most active among them!