BOS Orangutan Release Update: Expectant Mothers Meklies, Ebol Getting Ready to Give Birth!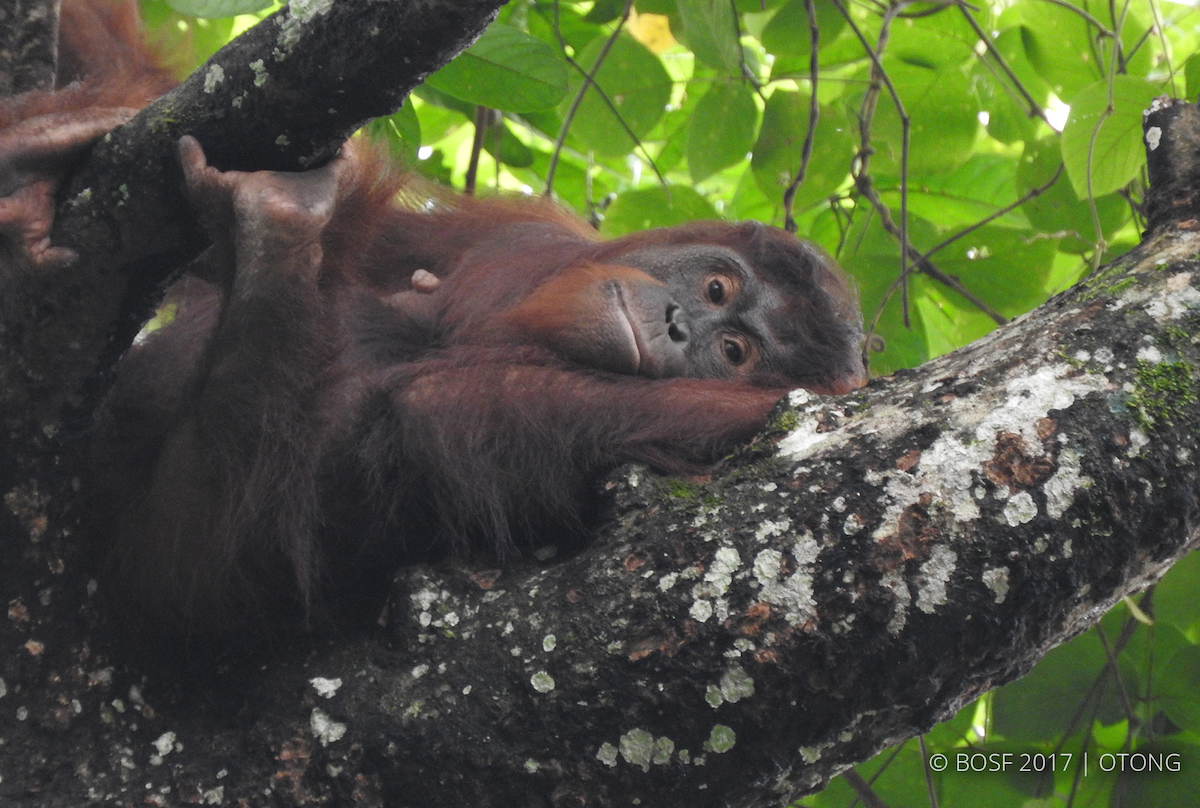 November 22, 2017 — We are eagerly awaiting the arrival of new orangutan family members in the Bukit Batikap Conservation Forest (Batikap). In August, the post-release monitoring team discovered that two of our released orangutans — Meklies (released in 2015), and Ebol (2012) – were pregnant. Since then, we have tried our best to monitor these two expectant mothers and track their progress, but this has not been an easy task!
Last week, the team managed to locate Meklies and Ebol while conducting routine monitoring activities in Batikap. Both females seemed to be in excellent condition! Meklies, who spent most of her time high up in the trees, looked very fit, and was seen eating a large amount of forest fruit. While it was difficult to get a clear visual, our vet, Maryos Tandang, said Meklies appeared in good shape and was getting adequate nutrition (based on food traces found on the forest floor below her). The team pondered whether she was preparing a comfortable nest to soon give birth in.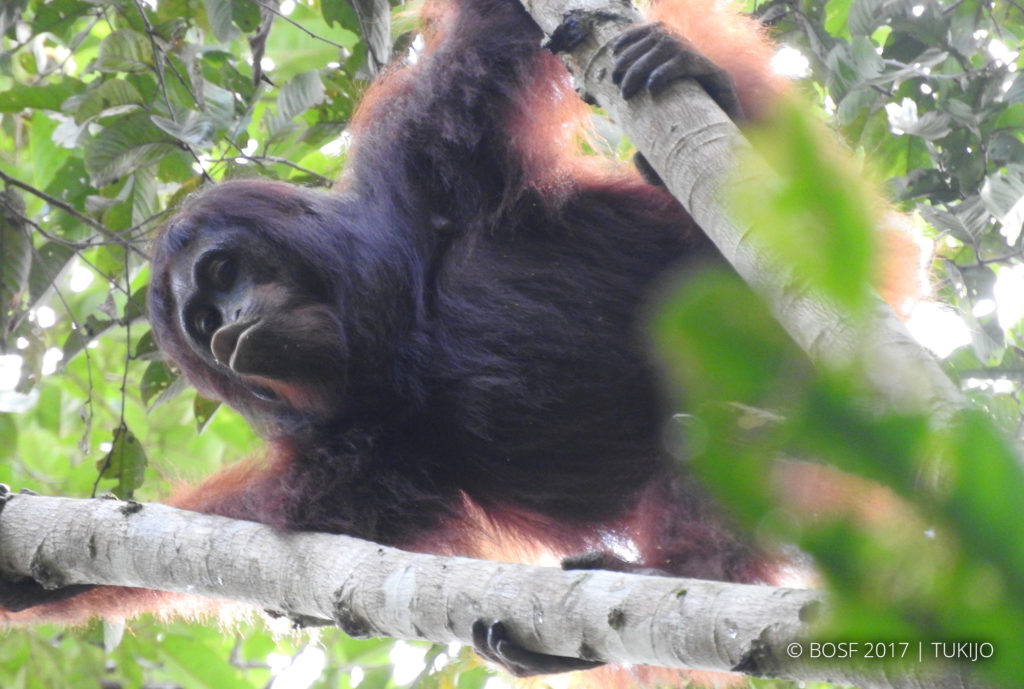 Meklies kiss-squeaked at PRM Team
Meanwhile, Ebol had moved from the Joloi Atas area to Joloi Bawah, after last being seen together with Lamar. Our team continued to follow and record her activities until she made her night nest. After comparing photos and analysing current observation notes, we predicted that she must be almost ready to give birth.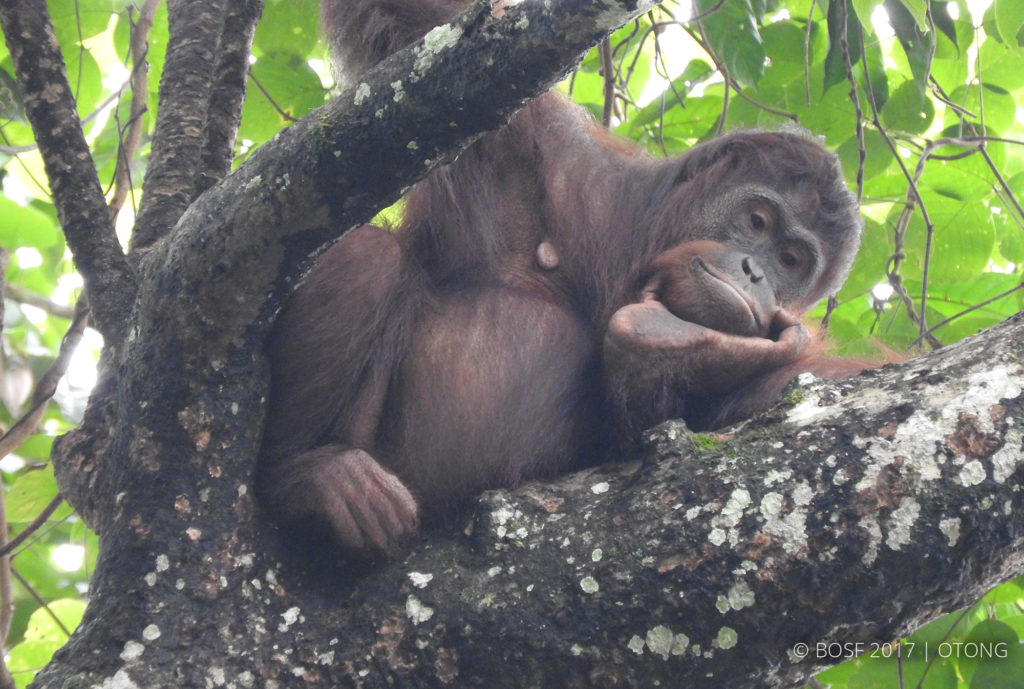 Ebol relaxed in the tree
Our team is delighted to share this wonderful news! We hope that mother nature will work in their favour, and ensure that these two females succeed in giving birth to strong, healthy babies in the Bukit Batikap Conservation Forest. Hoping for two safe births in the very near future!
Story by: Alizee Martin, PRM Coordinator in Batikap
The Orangutans Need Your Help!
Please make a donation to BOS Nyaru Menteng today!
THANK YOU SO MUCH FOR YOUR SUPPORT!
{:(|}