Frequently Asked Questions (FAQs)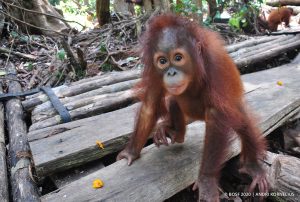 We LOVE orangutans and we know you do too!
Orangutan Outreach frequently receives questions from orangutan lovers all around the world – many regarding volunteering, visiting, and helping orangutans.
To help ease your curiosity, we've created this Frequently Asked Question page! This is an evolving list, so keep checking back to see new FAQs.
Thank you for all your questions about orangutans! If you have a question not answered here, please contact us.
General Info About Orangutans
How to Help Orangutans
Orangutans & Covid-19
Visiting & Volunteering
Working With Orangutans
Palm Oil
Orangutan Jungle School