Neng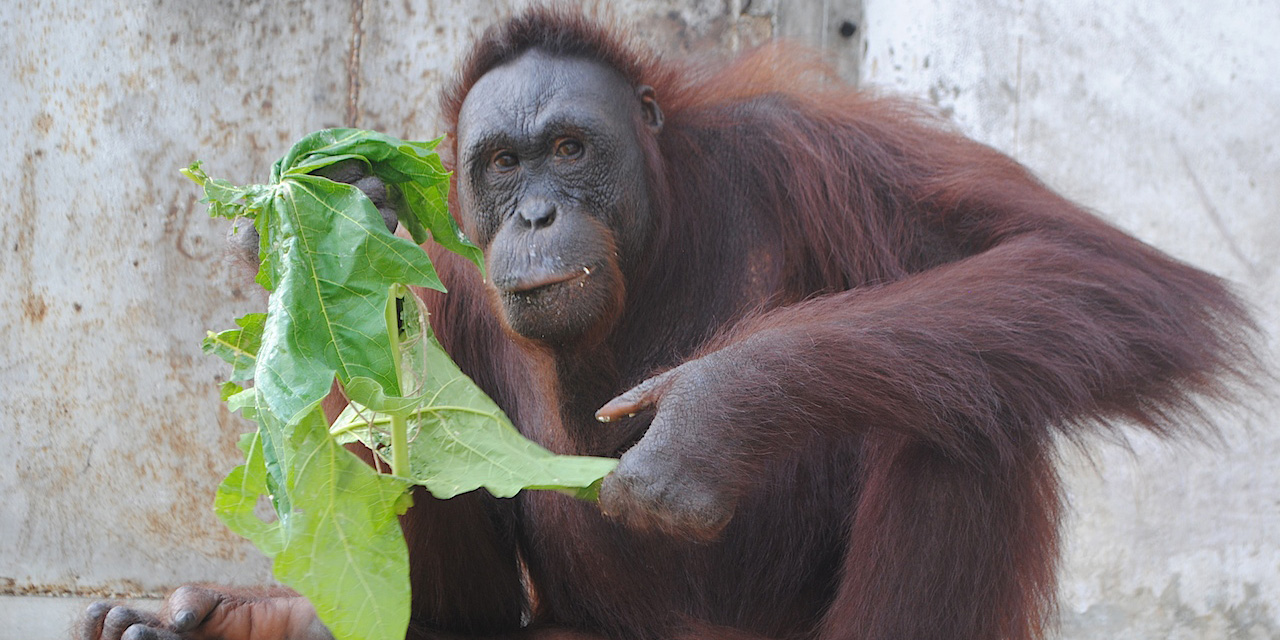 MEET NENG – A GREAT GAL
Background Story
Rescuers had heard stories about a female orangutan called Neng for more than two years, but had been powerless to rescue her for lack of any safe place to bring her. Neng was spending all her days on a short chain, huddled in a small ball at the end of a wooden platform. This poor girl was living on two small wooden planks 30 feet above water. Her face was sunburned and it was clear she was scared and severely malnourished. Her diet for six years had consisted of nothing but white rice and an occasional banana. When an orangutan center was created in the summer of 2010, Neng was finally able to be rescued and begin receiving loving care.
Neng Today
Neng is receiving lifetime care from International Animal Rescue (IAR) Indonesia Foundation. Neng lives at IAR's Orangutan Rehabilitation Center in Ketapang, West Kalimantan (Indonesian Borneo). Due to spending years in captivity, Neng did not develop the survival skills an orangutan needs to live in the forest and she is considered "unreleasable". Neng spends her days in the company of other unreleasable female orangutans. Neng is now in her 20s and she is a content orangutan. Neng is receiving training to move at the request of her caregivers. Once she masters this skill, she will be ready for a new experience. Neng will be able to spend time in a newly built giant, forested enclosure. How wonderful!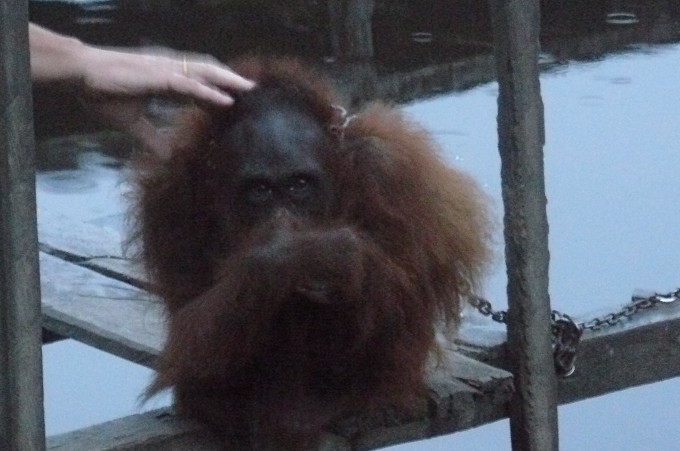 Neng when we rescued her...