Borneo Nature Foundation (BNF)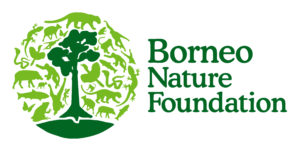 Orangutan Outreach is proud to support the Borneo Nature Foundation. BNF works to protect some of the most important areas of tropical rainforest, and to safeguard the wildlife, environment and indigenous culture on Borneo, including the peat swamps of Sebangau* National Park, home to the world's largest protected orangutan population. For 18 years, OuTrop (Orangutan Tropical Peatland Project), BNF's flagship program, has been working in the Sebangau National Park to monitor the behavioral ecology of the forest's flagship ape and cat species, carry out biodiversity and forestry research, and work to develop conservation solutions.
Reforestation Program
Reforesting burnt and logged areas of the Sebangau National Park is an essential part of our work to protect the home of the Bornean orangutan. Planting trees expands orangutan habitat, prevents soil erosion and reduces the risk of fire; it engages local communities in conservation; and it contributes to the global fight to stop climate change.
When forest is lost, orangutans are forced to move to poorer quality habitat resulting in overcrowding and eventual starvation. Inevitably, leading to a decrease in the orangutan population.
For female orangutans, they normally disperse near to their mother's home range when they become independent, whereas males disperse further. The females who have lots of daughters try to space them in different areas around their home range so they are close by, but avoid competition.
Gracia, an adult female orangutan, has had three youngsters. Her home range is next to the river and was partly burnt in forest fires in 2015. It will now be difficult for her younger offspring to set up their own home ranges as the habitat is shrinking and the family members are forced to live closer together. This leads to increased competition for resources as the remaining habitat becomes overcrowded. However, BNF's long-term research has shown that the orangutan population can stabilize again and recover if habitat protection, anti-logging and hunting patrols, restoration and reforestation projects are implemented.
So we are working together to reforest the areas of forest contingent to Gracia's territory. Learn more about our reforestation program here. You can support the campaign by adopting Gracia and her kids!
Rungan Landscape Program
The BNF Rungan Landscape program aims to protect up to 100,000 hectares of forest which are being threatened with "development" and for conversion to oil palm, pulp and acacia plantations. This is a critical intact forest that contains one of the largest populations of orangutans outside of a protected area in all of Borneo. In Barito Ulu, BNF have adopted the management of the former University of Cambridge research station, one of the longest-running research programs in Central Borneo. This site is in the south of the Heart of Borneo landscape and has been used previously for orangutan reintroductions.
Conservation Education
Conservation education is also central to Borneo Nature Foundation as they aim to facilitate the creation of a conservation generation: children who are filled with knowledge about and respect for the natural world and who are empowered to take positive steps to protect their natural heritage.
Working Together
Alongside these programs BNF works with a wide range of local partners and stakeholders throughout Kalimantan. Together, these organizations survey biodiversity, make recommendations on forest management, support conservation efforts and advise on national and international strategies to protect the natural habitats and wildlife of the island of Borneo.
BNF works closely with the Borneo Orangutan Survival Foundation and the BOS Nyaru Menteng Orangutan Rescue & Rehabilitation Center. Learn more about BNF's work on the Borneo Nature Foundation website.
Borneo Nature Foundation is registered as a charity in the UK (charity no 1194359). Orangutan Outreach accepts tax-deductible donations for BNF in the US. Please contact us to make a donation or learn more.
Orangutans in Borneo Need Your Help!
Donate crypto, stock or with a credit card
How will your contribution help the BNF team?
$10 is a daily wage for a volunteer fire-fighter to tackle dry-season peat fires
$25 will fund a team of two community patrol team members to patrol the Sebangau river and forest for a day in order to prevent illegal logging
$50 pays for the seed collection, germination, growth and re-planting of 10 tropical hardwood saplings into our reforestation area.
$100 will build a dam to block the ex-logging canals in the Sebangau National Park, needed to keep the peat wet and thus prevent possible fire and forest collapse.
$150 will fund BNF's monthly monitoring surveys of the orangutan population.
$500 will equip one fire-fighting team with hoses, nozzles and safety equipment.
$1000 will buy a new boat for the patrol team (or buy a computer and furniture for the patrol team headquarters).
$2500 will fund the full seven-member community patrol team for one month, including supplies and fuel.
The priority at the moment is operational costs for the research, patrol and nursery teams. Funds are also needed for a new dam-building project. Please make a donation to BNF today! Contact us if you have any questions.
*A note on spelling. In the past you may have seen the forest spelled as Sabangau, with an 'a' or Sebangau with an 'e'. Both forms are considered acceptable, but after consulting with the local team, we have decided that going forward we will use "Sebangau" with an 'e'.
Adopt an Orangutan!
You can directly support the Borneo Nature Foundation's reforestation efforts by adopting Gracia and the Kids— residents of Sebangau National Park! For just USD $15/month (or USD $150/year) you can help grow new forest where catastrophic fires swept through the park in 2016 and 2019... You can 'meet' Gracia and her extended family on our adoption page. Just click on the image below to learn more!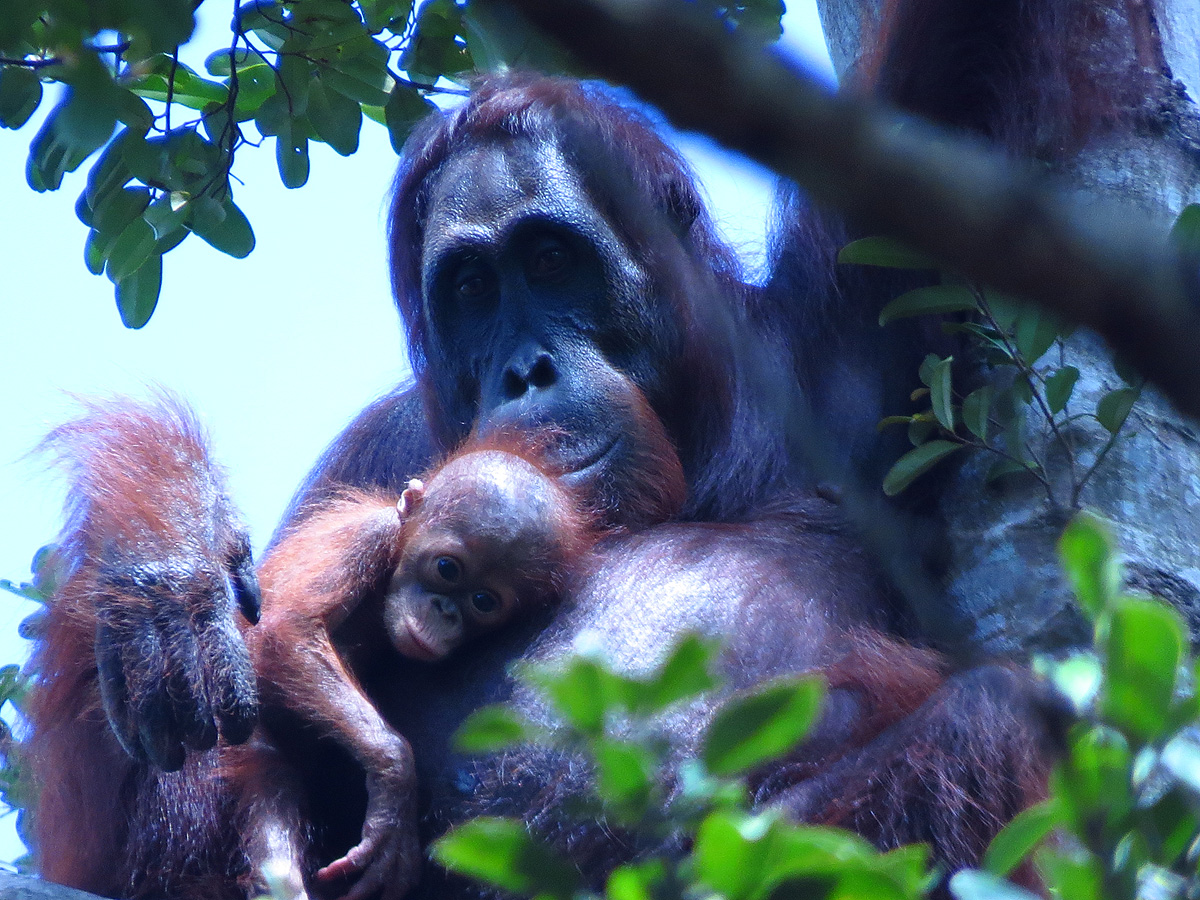 Photo Gallery
Video Gallery