Borneo Nature Foundation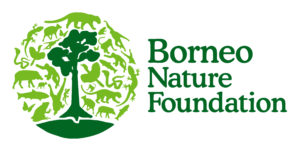 We are thrilled to be partnering with Borneo Nature Foundation (BNF).
BNF works to protect some of the most important areas of tropical rainforest, and to safeguard the wildlife, environment and indigenous culture on Borneo, including the peat swamps of Sebangau*, home to the world's largest orangutan population. For 18 years, OuTrop (Orangutan Tropical Peatland Project), BNF's flagship program, has been working in the Sebangau Forest to monitor the behavioral ecology of the forest's flagship ape and cat species, carry out biodiversity and forestry research, and work to develop conservation solutions.
Their newest program in the Rungan Landscape aims to protect up to 100,000 hectares of forest, which is now threatened with development, for conversion to oil palm, pulp and acacia plantations. This is a critical region that contains one of the largest populations of orangutans outside of a protected area on Borneo. In Barito Ulu, BNF have adopted the management of the former University of Cambridge research station, one of the longest-running research programs in Central Borneo. This site is in the south of the Heart of Borneo landscape and has been used previously for orangutan reintroductions.
Conservation education is also central to Borneo Nature Foundation as they aim to facilitate the creation of a conservation generation: children who are filled with knowledge about and respect for the natural world and who are empowered to take positive steps to protect their natural heritage.
Alongside these programs BNF works with a wide range of local partners and stakeholders throughout Kalimantan. Together, these organizations survey biodiversity, make recommendations on forest management, support conservation efforts and advise on national and international strategies to protect the natural habitats and wildlife of the island of Borneo.
BNF works closely with the Borneo Orangutan Survival Foundation and the BOS Nyaru Menteng Orangutan Rescue & Rehabilitation Center. Learn more about BNF's amazing work and how you can be a part of it on the Borneo Nature Foundation website.
Borneo Nature Foundation is registered in the UK as a non-profit organization (Company No. 06761511) and is supported by the Orangutan Tropical Peatland Trust (UK Registered Charity No. 1142870). Orangutan Outreach is able to accept tax-deductible donations for BNF in the US.
How will your contribution help the BNF team?
$10 is a daily wage for a volunteer fire-fighter to tackle dry-season peat fires
$25 will fund a team of two community patrol team members to patrol the Sebangau river and forest for a day in order to prevent illegal logging
$50 pays for the seed collection, germination, growth and re-planting of 10 tropical hardwood saplings into our reforestation area.
$100 will build a dam to block the ex-logging canals in the Sebangau forest, needed to keep the peat wet and thus prevent possible fire and forest collapse.
$150 will fund BNF's monthly monitoring surveys of the orangutan population.
$500 will equip one fire-fighting team with hoses, nozzles and safety equipment.
$1000 will buy a new boat for the patrol team (or buy a computer and furniture for the patrol team headquarters).
$2500 will fund the full seven-member community patrol team for one month, including supplies and fuel.
The priority at the moment is operational costs for the research, patrol and nursery teams. Funds are also needed for a new dam-building project. Please make a donation to BNF today! Contact us if you have any questions.
Note: All contributions made from this PayPal button will be earmarked for BNF/OuTrop.
Adopt an Orangutan!
You can directly support the Borneo Nature Foundation's reforestation efforts by adopting Gracia and the Kids— residents of Sebangau Forest! For just $10/month you can help grow new forest where catastrophic fires swept through the park in 2016... You can 'meet' Gracia and the Kids on our adoption page. Just click on the image below to learn more!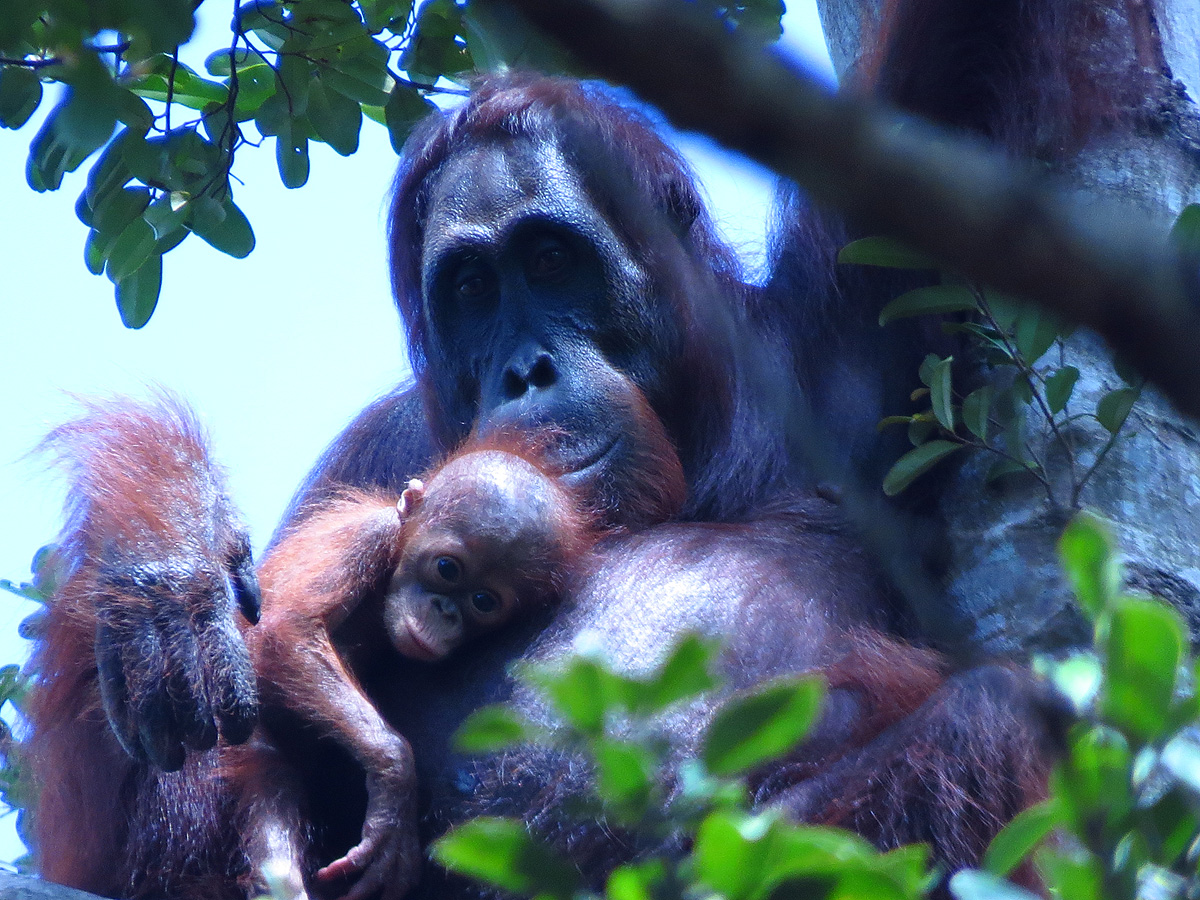 Photo Gallery
Video Gallery
*A note on spelling. In the past you may have seen the forest spelled as Sabangau, with an 'a' or Sebangau with an 'e'. Both forms are considered acceptable, but after consulting with the local team, we have decided that going forward we will use "Sebangau" with an 'e'.