Eyes of the Orangutan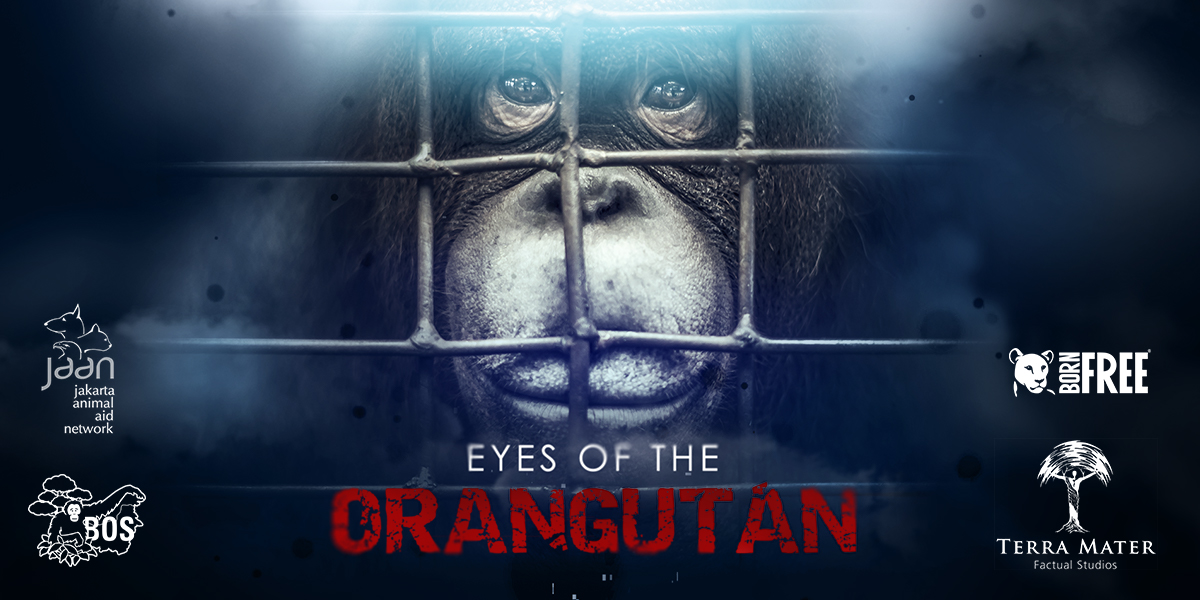 We are extremely proud to announce that a ONE and ONLY global online screening event of the documentary, Eyes of the Orangutan is premiering on 22nd of August. Eyes of the Orangutan explores the dark world of wildlife tourism and its impact on one of our closest living relatives.
This hard hitting film took four years to make. While it may be difficult for some viewers to watch, these realities must be exposed. Following the online screening, there will be a Q&A with the film-makers and world-renowned wildlife experts. This experience is not to be missed.
Registration is required for this FREE screening. Learn more and reserve your spot at eyesoftheorangutan.com
(U.S. audiences should choose Screening II for 18:00 BST which is 1:00pm EST)
You can do your part and report animals suffering for tourism at: https://www.bornfree.org.uk/raise-the-red-flag
The film is a joint TERRA MATER FACTUAL STUDIOS / CHRIS SCARFFE FILM AND PHOTOGRAPHY production, presented by Aaron Gekoski, directed by Chris Scarffe, filmed by Will Foster-Grundy and edited by Damian Antochewicz, in close collaboration with BOS Schweiz, Born Free Foundation, Jakarta Animal Aid Network (JAAN) and supported by BOS Foundation, BOS-UK, BOS-US, BOS Australia, Orangutan Outreach, Louis Potts, Damon Copeland, and Jeffrey Hartog.
Special thank you to Shannon Elizabeth and Simon Borchert from Shannon Elizabeth Foundation for hosting the premiere.