Orangutan Jungle School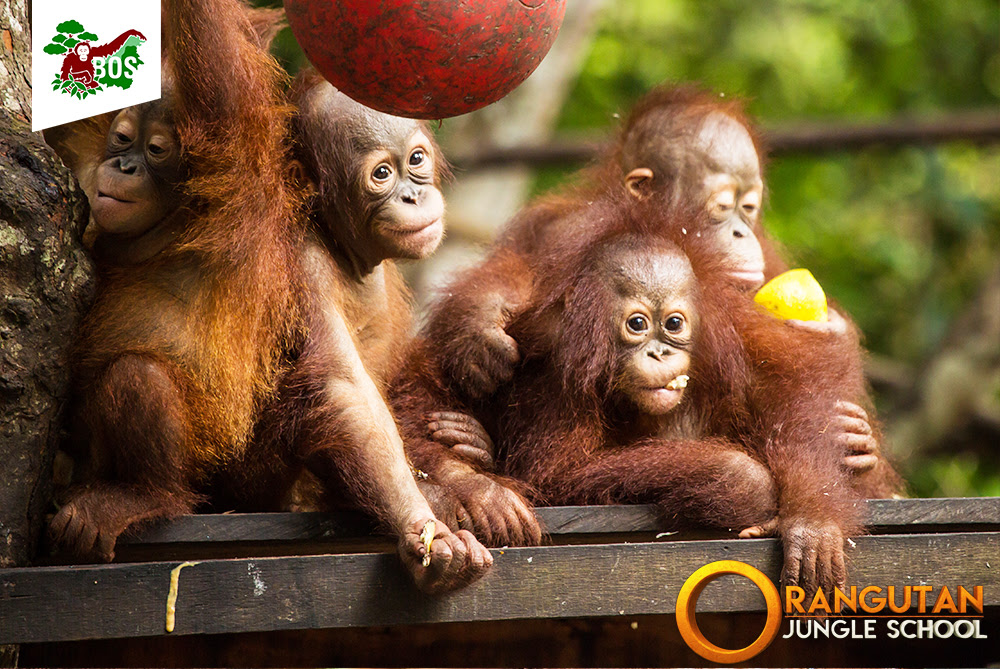 YOU WILL LOVE THIS AWARD WINNING SERIES!
Do you remember Orangutan Island? Well, get ready for some more amazing stories from BOS Nyaru Menteng! This new series will take viewers on a roller coaster ride of the adventures, trials and tribulations, heartaches, fun, friends, failures and successes of all the orangutans who attend the BOS Foundation's unique school in a Borneo jungle in Central Kalimantan Indonesia. They are all orphans and are learning skills that one day will enable them to live once again in a true wilderness.
With their rain forest habitat being destroyed by deforestation at an alarming rate there are currently over 300 students going through the school system divided up to suit the age and skill range from babies just a few weeks old, to teenagers and young adults.
Through their lessons in baby nursery, forest school and the island "university" all these youngsters are adapting to the challenges of being taught survival skills by humans as they also deal with the ever-increasing social pressures of life in a tightly-knit community which could determine the future of their species.
This incredible series has it all: friendship, romance, bullies, danger, drama, raging hormones, fear, humor, medical emergencies, heartache, rescues, reunions, attempted escapes, and even teenage pregnancy! And of course most importantly – actual release for graduates – back into the wild.
Watch Orangutan Jungle School
Enjoy orangutan antics anytime! Seasons 1 and 2 of Orangutan Jungle School are available to stream any time with a subscription or free trial on the Smithsonian Channel and the new Paramount+ Network. Season 1 is also available via Amazon Prime.
We know you're anxious for Season 3! We are too! Filming has been put on hold due to the Covid-19 pandemic. As soon as filming activity is deemed safe for the orangutans, BOSF team, and NHNZ film crew, production will begin! In the meantime, please support the BOS Foundation by making a donation today.
*For viewing information outside the US, please visit Orangutan Jungle School website. And be sure to check out the the Orangutan Jungle School Facebook Page.
Can't get enough? Check out some awesome behind-the-scenes clips and follow-up stories on our YouTube channel.
Meet Beni!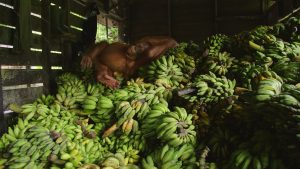 The world fell in love with Big Boy Beni, the orangutan always full of antics, when he was introduced on Orangutan Jungle School. Audiences smiles as Beni played jokes on his friends. They sympathized as he suffered through a diet and begged for milk. Everyone rooted for Beni when he found a mountain of bananas! Well-wishes poured in from around the world if Beni was sick and when he was recovering from a broken leg. Yes, EVERYONE LOVES BENI!
Check out lots of photos, learn more about this wonderful boy.... and support his care!
Update on Dilla and Delilah
March 2021 — The last you saw of Dilla and Delilah may have been when young mother Dilla was reunited with her previously rejected daughter Delilah. For a short time, it appeared as if Dilla was warming to the touch of her tiny daughter, but, unfortunately, despite best efforts, the bond never truly formed. For the safety of young Delilah, the care team had no choice but to make the hard decision to put Delilah under the care of BOS Foundation surrogate mothers. It is likely due to her own traumatic, motherless past, that Dilla was simply not ready to be a mother to her child.
While Delilah is progressing through forest school, Dilla has made the final step of her rehabilitation by moving to a pre-release island. Dilla will spend time perfecting her survival skills before being released back to the wild.
Read Dilla and Delilah's full story here.
Support the orangutans featured in Orangutan Jungle School by ADOPTING A STAR or making a donation to the Borneo Orangutan Survival Foundation (BOSF)!
Adopt one of the Stars!

Meet Topan!
Brave little Topan is now a member of our youngest group in the Forest School's Nursery. Initially, she was uncomfortable around humans and other orangutans and avoided socializing. However, she has slowly grown to become a friendly nursery student and a brave little climber, who shows little hesitation when ascending tall trees or dangling from high branches. Topan is comparatively smaller than her peers, yet hugely courageous!
Background story
Topan was rescued on October 13, 2017, and arrived at Nyaru Menteng in a very weak state after being found by local villagers near a river. She was severely dehydrated, malnourished, and dangerously underweight at only 1.5 kg. After spending a few days in our intensive care unit, Topan's condition improved, and she was able to join other babies in the quarantined section of the Baby House. Thanks to the dedication and loving care of our Nyaru Menteng team, Topan is slowly regaining her health and confidence.
Adopt Topan
---

Meet Monita!
In June 2018, the BOS Nyaru Menteng rescue team joined forces with local authorities to rescue a baby orangutan who was being held illegally in a small village. A man claimed to have found the baby stranded alone in a forested area near a palm-oil plantation and he had decided to take her home. During her captivity, she was treated like a human baby. She was bathed and dressed in clothing. To be clear, a mother orangutan will NEVER abandon her baby, so there is likely far more to this story than we were being told. Fortunately, the baby had not sustained any injuries and was in good physical health. The medical team gave her a name as beautiful as she is: Monita.
---

Meet Bumi!
On June 18, 2016, a baby boy arrived at BOS Nyaru Menteng and was given the name Bumi (meaning 'Earth' in Indonesian). He was in very poor health, noticeably weak and shivering. The rescue team initially estimated Bumi's age at around two months. However, after a more thorough examination, they discovered that he had a fresh wound on his belly button from his umbilical cord, indicating that he was actually a new-born less than two weeks old. The veterinarian prescribed a course of antibiotics to prevent infection in the wound and aid the healing process, but poor Bumi was so incredibly weak that he could not even open his eyelids. We believe that he was violently separated from his mother shortly after his birth...
Adopt Bumi