zoos
Orangutans are critically endangered in the wild. They're losing habitat faster than ever as oil palm and timber companies continue to destroy the forests of Borneo and Sumatra. The number of orphaned and displaced orangutans continues to rise— along with the costs to care for them.
We invite you to join the growing number of zoos, sanctuaries, and animal facilities supporting Orangutan Outreach to raise funds and promote public awareness of orangutan conservation efforts.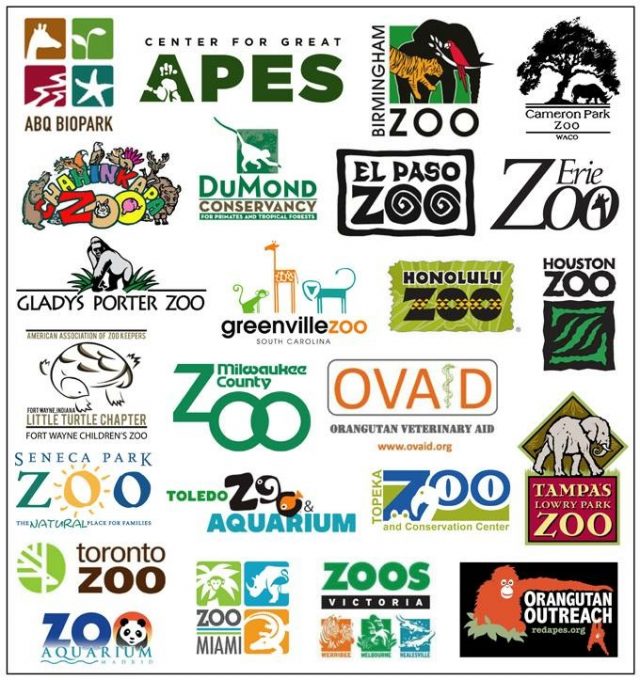 2016 MOM participants
Orangutan Outreach works with partner organizations across Indonesia to protect orangutans in their native habitat while providing care for orphaned and displaced orangutans until they can be safely returned to the forest. We are committed to the RESCUE, REHABILITATION, RELEASE, and RETIREMENT of Bornean and Sumatran orangutans in Indonesia. We invite you to join forces with us.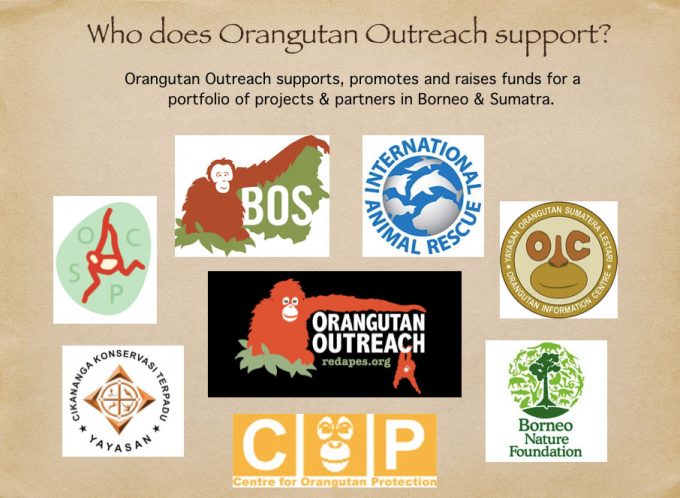 Collaboration with Orangutan Outreach provides many benefits:
By supporting Orangutan Outreach, you are easily supporting established NGOs in Borneo and Sumatra
Donations sent to NGOs through Orangutan Outreach carry no international transaction fee
Orangutan Outreach verifies ethical practices and tracks NGO use of donations
Orangutan Outreach can provide zoos with reports and updates on each NGO's progress
You will have access to Orangutan Outreach educational materials and assistance as you create messaging
Recognition on Orangutan Outreach social media channels and in public presentations
Supporting Orangutan Outreach is great for small zoos that don't have international connections
No Orangutans? No Problem!
There is no reason for your conservation efforts to be limited to the species at your zoo! Collaboration with Orangutan Outreach is great for zoos that are not home to orangutans and therefore may not have staff with orangutan expertise. We can help you connect your conservation priorities to orangutans and the rainforest.
---
Easy Ways to Support Orangutan Conservation

Monetary Contributions
Online orangutan adoptions
• Great for individuals, departments, keeper groups, volunteer groups



One-time or recurring donations
• Earmark money from your Zoo Conservation Fund, Quarters for Conservation, Special Events, or other creative fundraisers... such as Run for the Redheads, Grapes for Apes or Ales for Apes! Contact Orangutan Outreach for more information.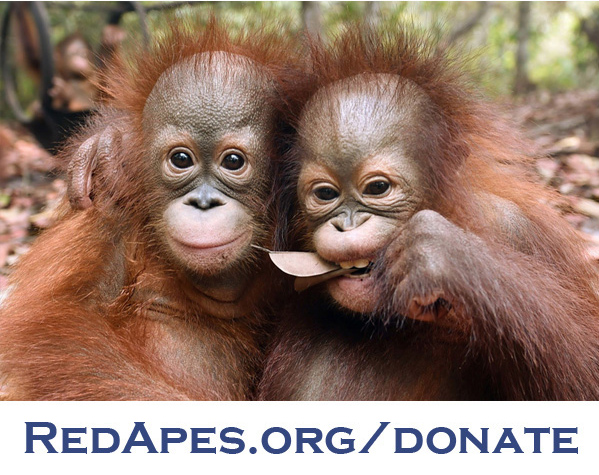 Join our M.O.M. Campaign
M.O.M. - Missing Orangutan Mothers
We created our annual Mother's Day event in 2007 in order to spread awareness of the importance of the orangutan mother-child relationship and bring attention to the number of orphaned and displaced orangutans being cared for in rescue centers in Indonesia. This is an awareness campaign and not necessarily about fundraising. Learn more about M.O.M.

Contact our M.O.M. Chairperson Holly Draluck for ideas. email hidden; JavaScript is required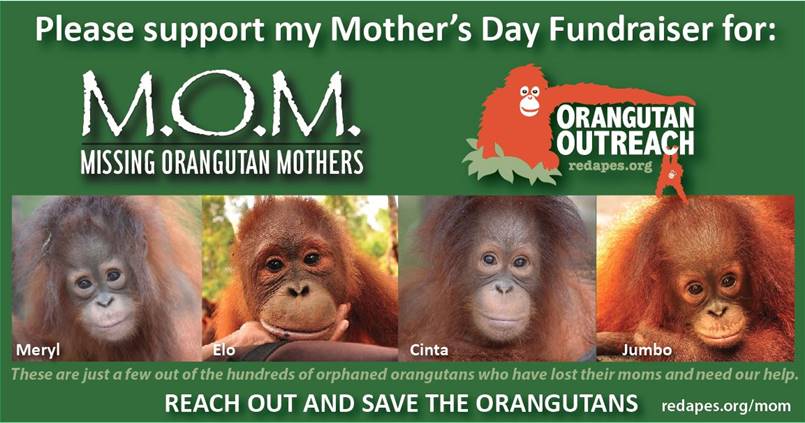 Invite Orangutan Outreach to your Zoo
Our knowledgeable staff is available for:
M.O.M. events
Ape Awareness Weekend
Orangutan Caring Week
Guest Speaker Series
Orangutan Conservation Presentations
Palm Oil Workshops
Special Events, Expos, and Fundraisers
Consultation on Educational Programs, Interpretation, and Messaging
Contact Outreach Coordinator Debbie Clemens to schedule. email hidden; JavaScript is required

SPECIAL PROGRAM FOR KEEPERS AND VETS WITH THE BOS FOUNDATION
More info coming soon! {:(|}