Leave a Legacy for the Orangutans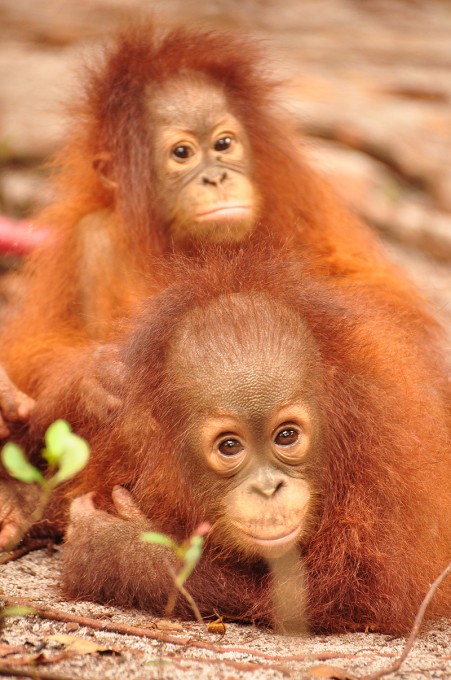 Make a Gift in Your Estate Plan
Making a bequest to Orangutan Outreach is a simple way to leave a lasting legacy. You can make a gift of cash or securities in your Will or Living Trust, and this type of charitable bequest is fully deductible for estate tax purposes. You may make a gift of a fixed dollar amount or percentage of your estate or designate us as a residuary beneficiary of your estate.
Orangutan Outreach is a registered 501(c)(3) US charity.
EIN: 26-0521285
Sample bequest language:
"I give to Orangutan Outreach, a New York not-for-profit corporation, at P.O. Box 833, Hudson, NY 12534, [the sum of $_____________ or percentage of the estate], to be applied in its discretion for its general uses and purposes."
Designate Orangutan Outreach as a Beneficiary of Your Retirement Account
Designating us as a beneficiary of all or a portion of your 401k, IRA or other retirement plan account can be beneficial to your heirs as well as Orangutan Outreach. Because a charitable organization like Orangutan Outreach is tax-exempt, when you name us as beneficiary, the gift will not be subject to estate tax or income tax. Using a retirement account to make a gift to Orangutan Outreach also frees up other assets that may not be subject to such undesirable tax consequences to leave for children and other family members.
Orangutan Outreach aims to provide knowledge, expertise and equipment where the need is greatest. We will do this not only by expanding the charity but also by expanding our collaboration with local communities, governments and companies. Collaboration guarantees understanding and co-operation.
Sustainability means freedom – freedom from suffering and persecution of the orangutans and more importantly, freedom for us to make a difference to the lives of thousands of orangutans.
A gift in your will promised now can help sustain our future, their future... and their freedom.
If you are considering leaving Orangutan Outreach a legacy, please contact us.
Thank you so much for considering the orangutans in your legacy...
Richard Zimmerman
Executive Director
Orangutan Outreach