Gracia & the Kids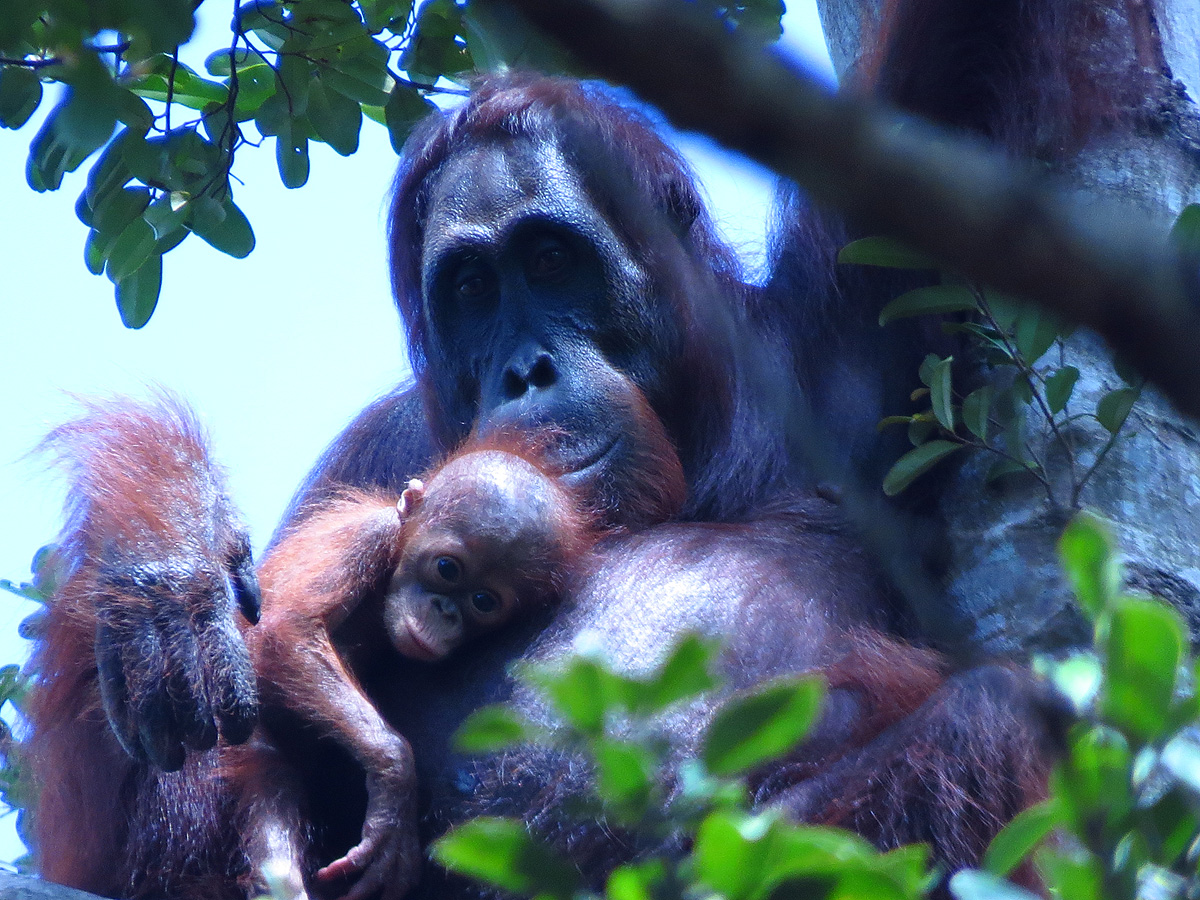 Gracia and her baby boy Gara c. 2018
MEET GRACIA AND THE KIDS – A SPECIAL BUNCH
Background Story
There is a special family of wild orangutans that live in Sebangau National Park in Central Kalimantan (Borneo). They are carefully monitored by Borneo Nature Foundation, a wonderful organization that conducts research in the area, and works to protect this important orangutan habitat. The G Family, as they are lovingly called, includes matriarch Gracia, her daughters Georgia and Gretel, her son Gara, and her grandson Gus!
The G Family today
Gracia is believed to be at least in her 30s and since 2003 she has time and again shown herself to be an excellent mother. Gracia's experience and expertise with her babies helped her daughter Georgia learn how to be a doting mother. Georgia does a wonderful job with her baby, Gus! Meanwhile, Gretel is beginning to spend more time away from Gracia to build her own life. Gara is also becoming independent, and quite feisty! Funds from symbolically adopting Gracia and the Kids support the Borneo Nature Foundation's critical work reforesting an area of Sebangau National Park that was completely devastated in the catastrophic fires of 2015.
YES! I want to adopt Gracia & the Kids!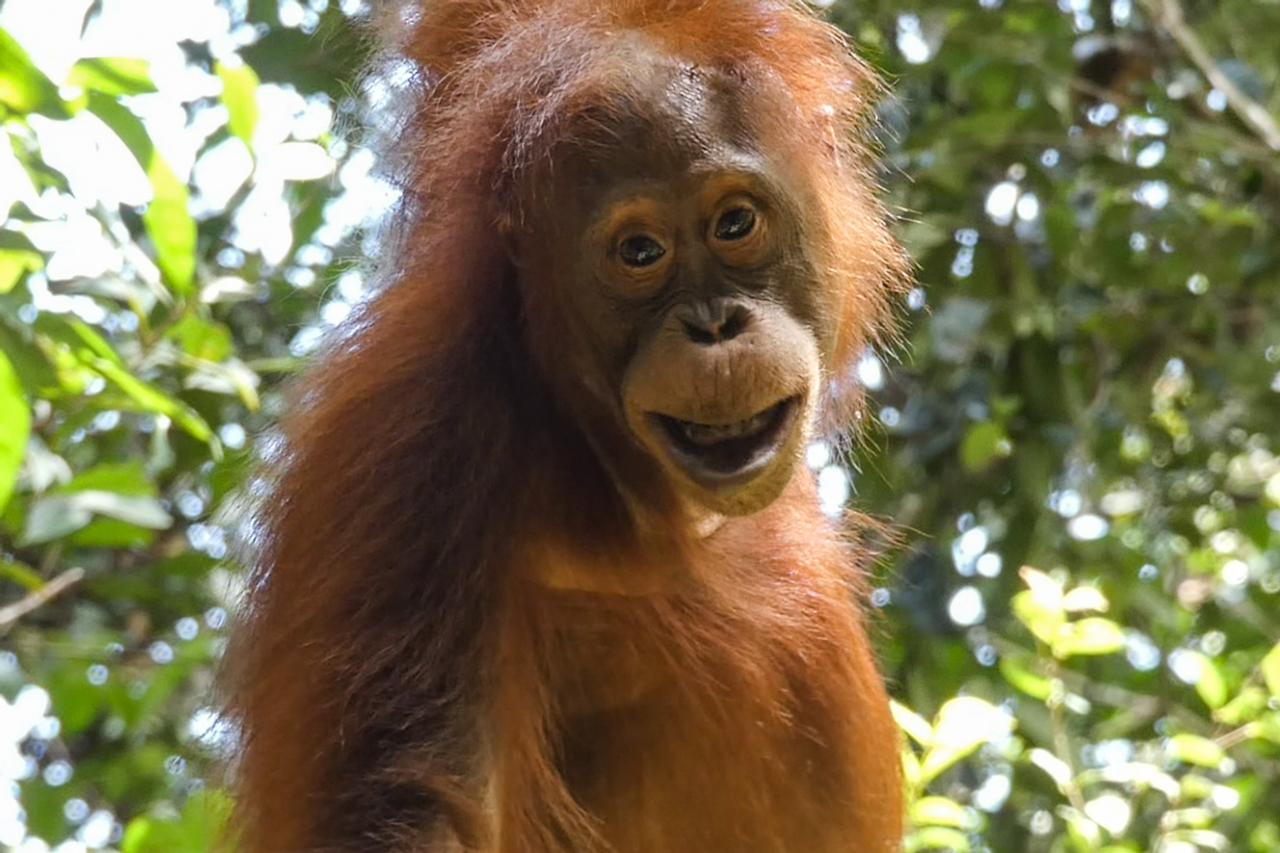 Baby Gara

Baby Gus
YES! I want to adopt Gracia & the Kids!