Gracia & the Kids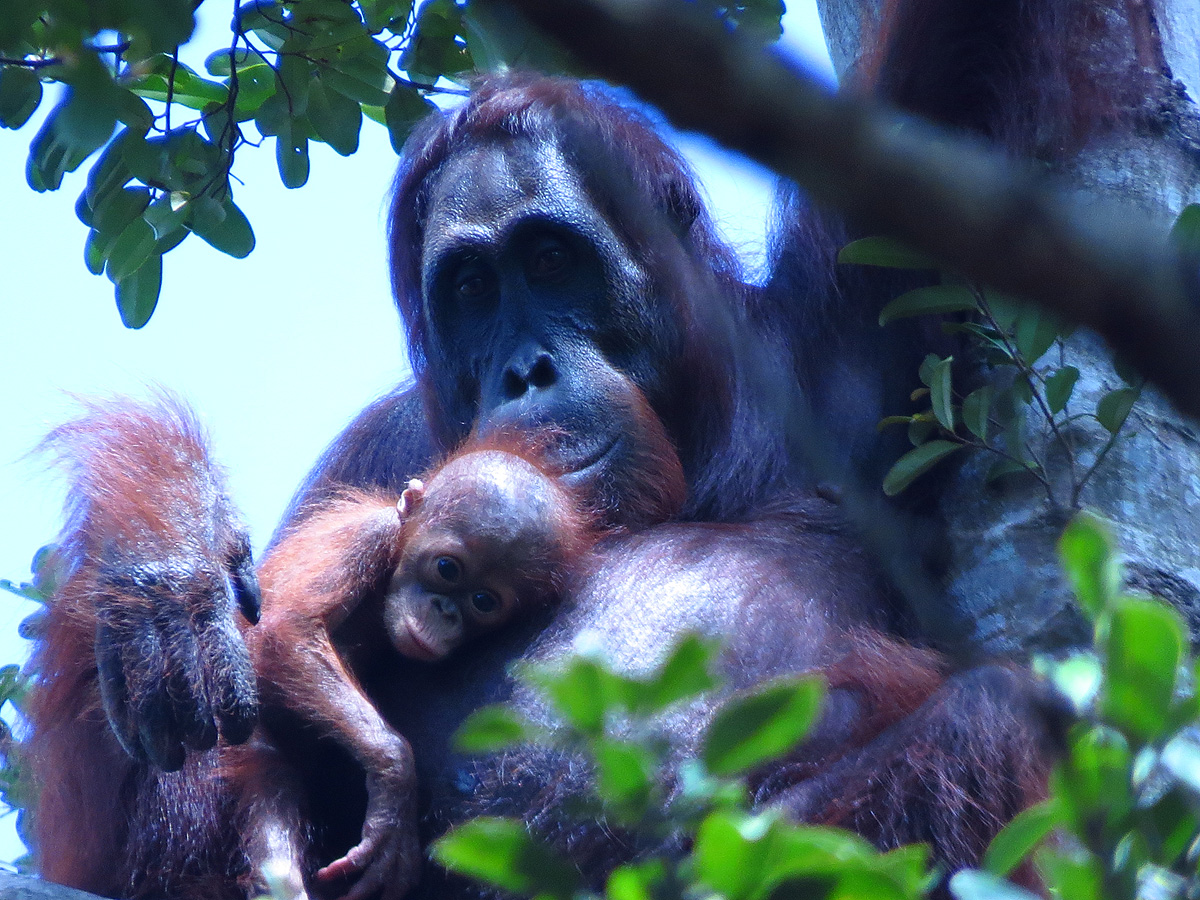 Gracia and her baby boy Gara c. 2018
Gracia is the matriarch of an amazing orangutan family. She is believed to be in her mid 30s and lives in Sebangau* National Park, home to one of the world's largest wild orangutan populations. She is a very experienced mother who has given birth to three offspring since 2003 (Georgia, Gretel and Gara). Her daughter Georgia has given birth to a baby boy named Gus— making Gracia a proud grandmother! Funds from adopting Gracia and the Kids will support the Borneo Nature Foundation's critical work reforesting an area of Sebangau National Park that was completely devastated in the catastrophic fires of 2015.
YES! I want to adopt Gracia & the Kids!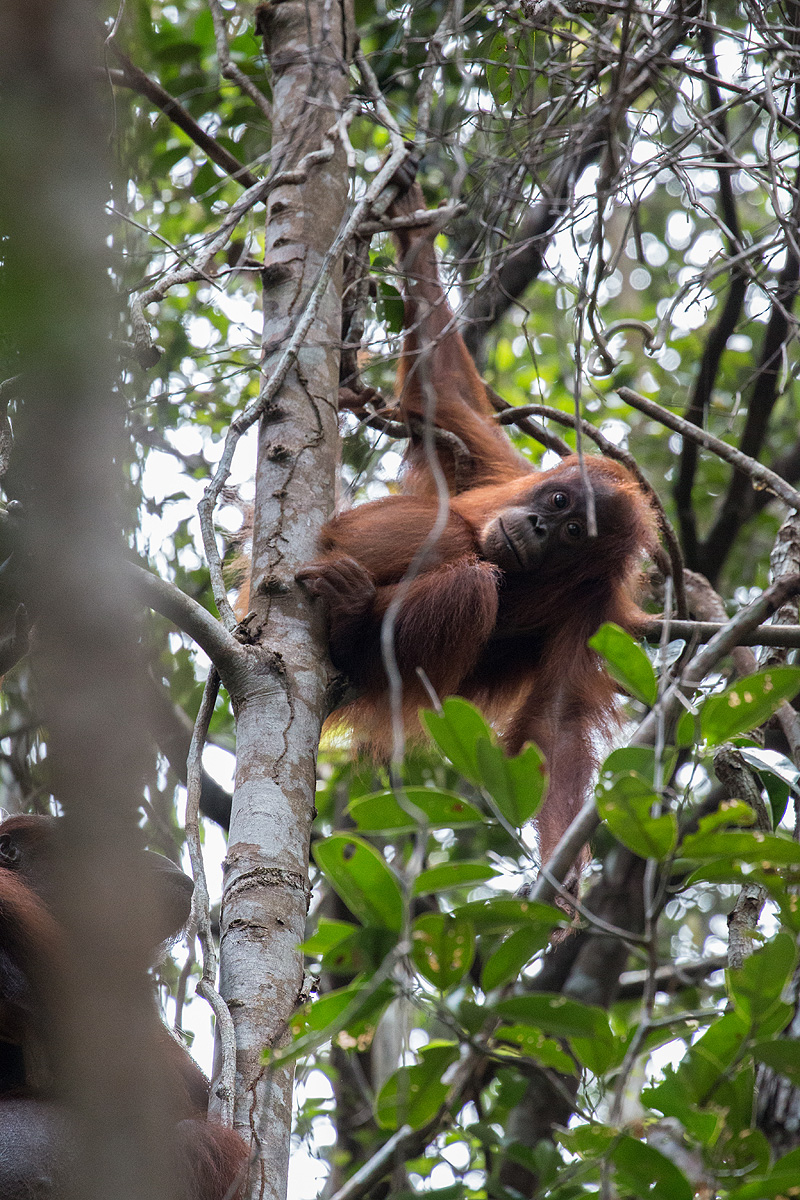 Gracia's second daughter Gretel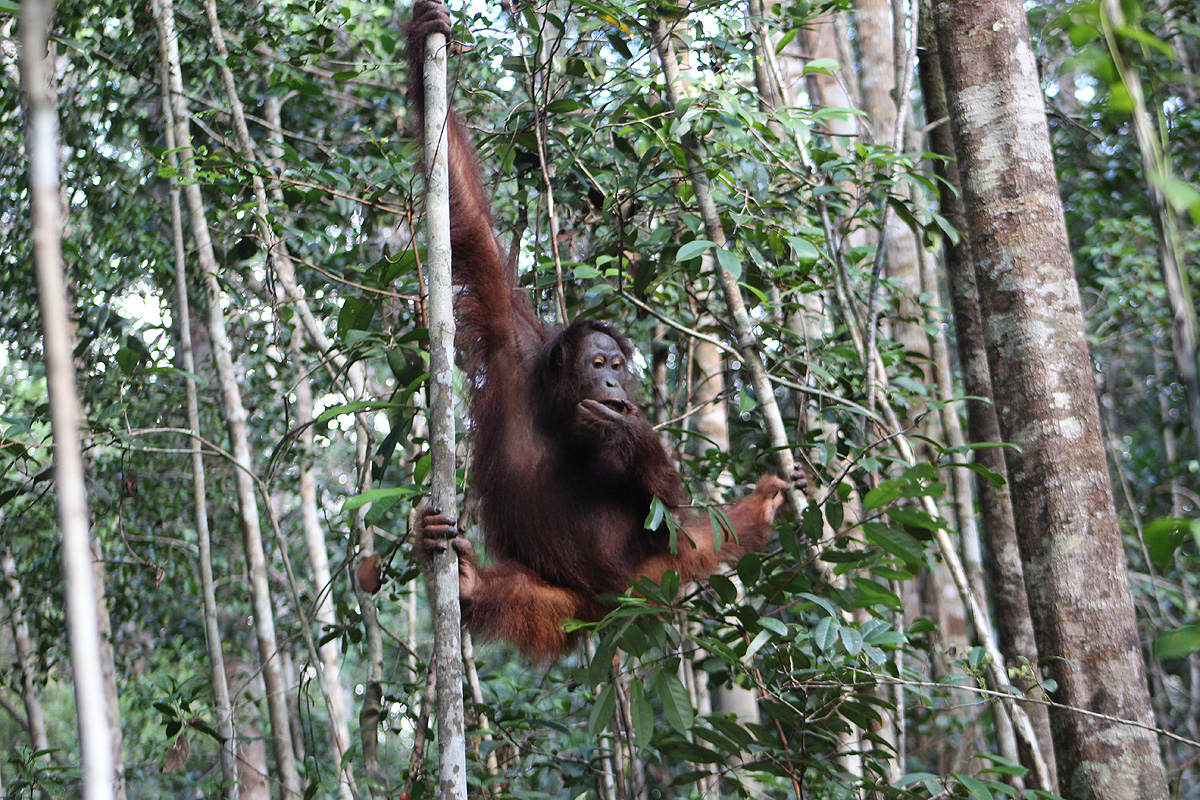 Gracia's oldest daughter Georgia
*A note on spelling. In the past you may have seen the forest spelled as Sabangau, with an 'a' or Sebangau with an 'e'. Both forms are considered acceptable, but after consulting with the local team, we have decided that going forward we will use "Sebangau" with an 'e'.