Blog: So You Want To Help Orangutans?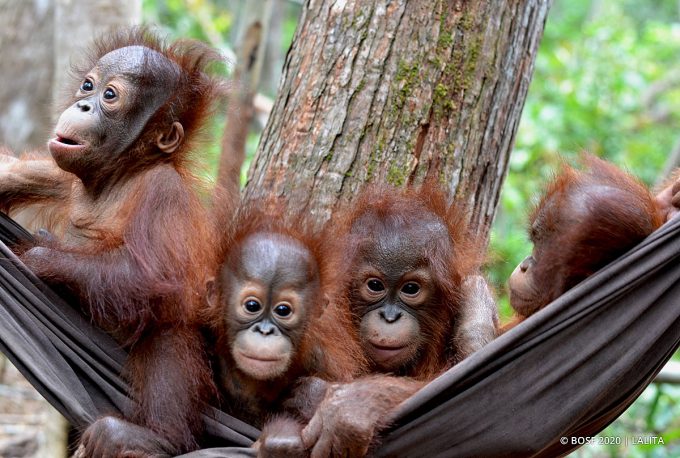 "I'll do anything to help orangutans!"
The ​Orangutan Outreach​ ​team hears this all the time, and we are thrilled when people are motivated to help the red apes.
But what truly helps the orangutans? How can you join us in our mission to protect orangutans and their rainforest homes while caring for hundreds of orphaned and displaced individuals?
Orangutan Outreach has been working on behalf of orangutans since 2007 and here's what we've found to be most impactful.
Help from Home
Let's face it, we are all spending a lot of time at home these days. So what is it you can do from home to help orangutans?
It's vitally important to raise awareness on the plight of orangutans because many people simply don't know orangutans are critically endangered and dangerously close to extinction in the wild.
Social media can be an effective tool in helping to educate your friends, family, and colleagues, but to be completely honest, hitting the "Like" or "Love" button, or posting an emoji or comment that says "Oh, he's soooo cute" doesn't do a heck of a lot to help orangutans. What's truly helpful is when people who love orangutans take an extra moment to ​SHARE​ ​Orangutan Outreach​ ​Facebook posts and add their own words about why they love orangutans and want to help them. In other words, Reach out... and spread the word about saving orangutans!
Perhaps you are willing to take things a step further and write letters or emails to government officials or corporations. A huge batch of letters is difficult for recipients to ignore. It can be more impactful than a protest in front of a building far from the issue at hand. It is very important that we pressure governments and companies to act responsibly, stop destroying orangutan habitat for profit, and mitigate any damage that has already been done. In the case of palm oil, it is essential that we make our voices heard. Avoiding products made with palm oil is not a viable solution, and conservationists agree that boycotting palm oil would probably just make matters worse. Searching for products that use only sustainable palm oil can be an exercise in futility, so what is an orangutan-loving soul to do? Speak up! Try posting to a company's social media and see how they respond! Let them know what you think! Let them know you care!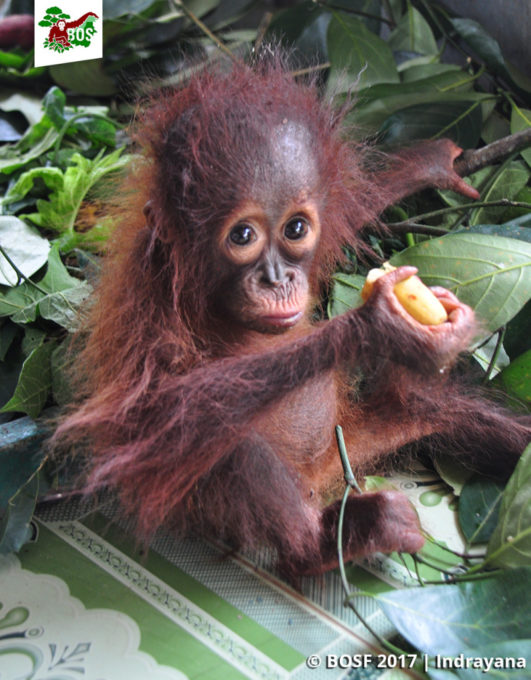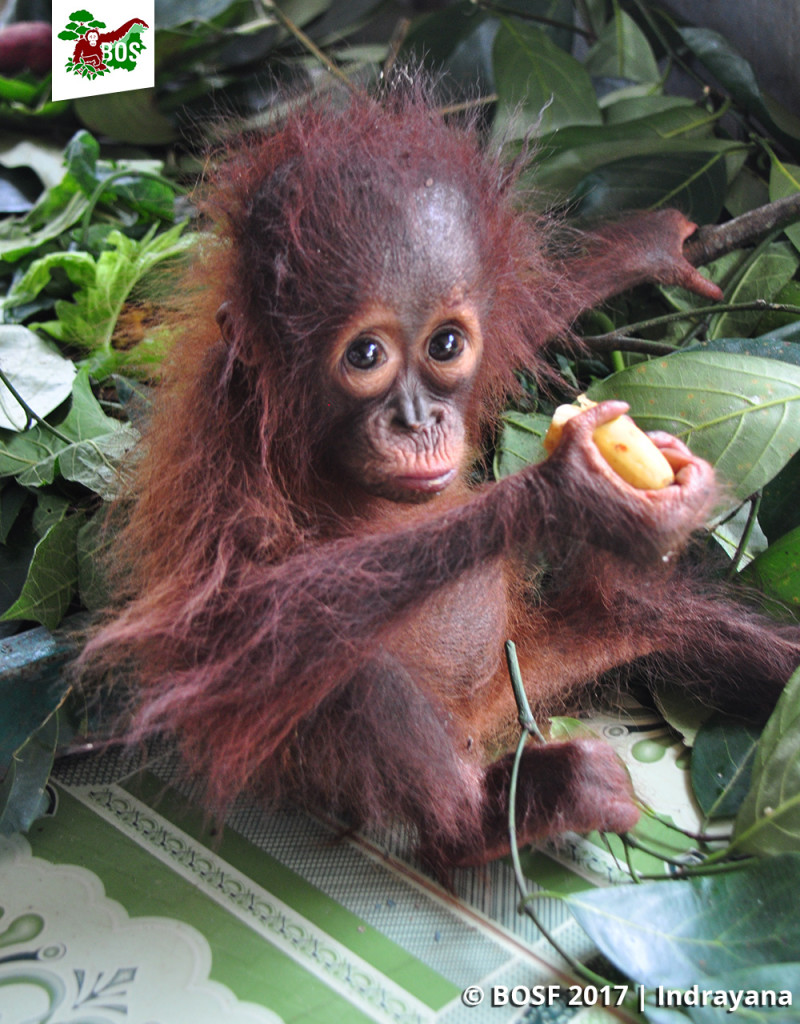 Volunteering
One of the most frequent questions we are asked is "Do you have volunteer opportunities?" What people are really asking is, "Can I go to Borneo or Sumatra to volunteer?" The answer is yes and no. Yes, some of our partners do offer volunteer opportunities, but these are all on indefinite hold due to the ​COVID-19 pandemic.​ If and when volunteering begins again, we will let you know. You can learn more about volunteering on the ​Orangutan Outreach website​.
Please be advised that volunteer opportunities ​DO NOT​ allow physical contact with the orangutans. Volunteer work may include forest restoration, creating enrichment for the orangutans being cared for at the center, or helping to complete maintenance and infrastructure projects. Yes, volunteering can be helpful to the conservation organizations, but the biggest impact is that volunteers will (hopefully) become even more motivated to take action for orangutans upon returning home... and help raise awareness and desperately needed funds for the projects!
Money Matters
In reality, what helps orangutans the most is making sure that ​orangutan conservation organizations​ have enough money to carry out their work. The cost to rescue, rehabilitate, and release an orangutan is enormous. Rescuing and/or relocating an orangutan is extremely expensive. But the biggest expenses come once an orangutan is safely at a rescue center. The cost to feed and enrich an orangutan for one month is around USD $75, depending on the age and size of the orangutan. One of our Indonesian partners, the BOS Foundation, currently cares for over 400 orangutans! That means over USD $30,000 per month is needed for food alone!
Orangutans in rehabilitation centers also often require specialized medical care, including medications and surgical procedures. Remember— an orangutan may be cared for in a rehab center for 10-15 years. Others will require lifetime care.
For those who can be released, it will cost approximately USD $4,000 per orangutan to cover transportation, staff, logistics, equipment, and permits to return them to the forest and make sure they are thriving in their new forest home. For those who cannot be released, funds will be needed for many years to come... as orangutans can live well into their 50s.
In addition to everything directly affecting the lives of individual orangutans such as food and daily enrichment, our partners have huge expenses associated with their facilities such as offices and salaries paid to local residents on staff. Not to mention the expense to monitor released orangutans and purchase, protect and re-forest land. Plus, every year during the dry season there is an extra worry: ​FIRES.​ The cost of fire fighting and mitigation increases every year. And with climate change, the fire season is getting longer and drier... And speaking of rising prices, the COVID-19 pandemic has caused the cost of fruit, PPE, and other necessary supplies in Indonesia to skyrocket. This has made 2020 an especially challenging year financially for our partners.
By far the biggest impact supporters can make comes from donations, virtual orangutan adoptions, and fundraisers. Donations received are allocated to our ​partner organizations​ in Indonesia and are absolutely vital for their operations to continue.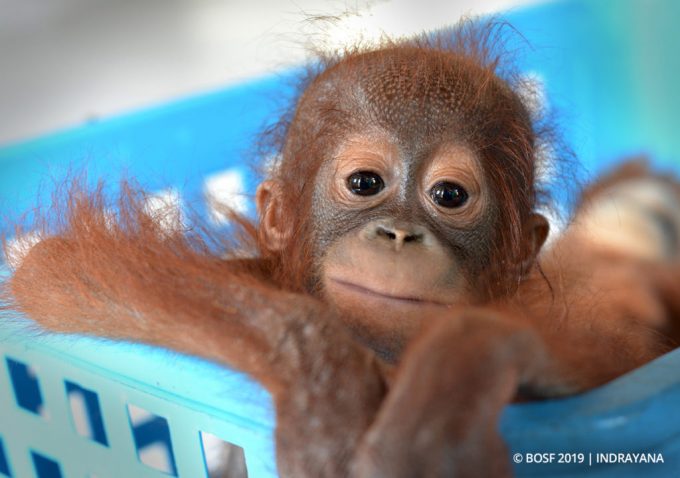 It's difficult to acknowledge that it all comes down to money, but here we are. You are still reading, so we know you must truly adore orangutans and understand the importance of financial support.
Orangutan Outreach is a registered 501(c)(3) US charity. EIN: 26-0521285
Donations are fully tax-deductible in the US and contributions of any size are welcome. Orangutan Outreach​ offers many ways to ​donate online​. We also now accept ​cryptocurrency.​
Although you may not feel like your donation will make much of an impact, we can assure you that, taken together, all the donations of our supporters have made and will continue to make an enormous contribution to orangutan conservation. And one other thing— be sure to ask your employer if your company offers matching donations. Many of you will be pleasantly surprised!
Orangutan Outreach's online ​adoptions ​will keep you smiling all year long. For just $15 per month or $150 per year, you can make a difference in the life of an orangutan being cared for at a rescue center in Borneo or Sumatra. By choosing to become an adoptive parent of an orangutan, you will be helping to ensure that he or she will have everything they need until they can be safely released back into the forest by our ​partners ​BOS, IAR & SOCP. And if the orangutan can't be released, you will be helping cover the costs of their long-term care in a permanent sanctuary.
When you adopt an orangutan, ​Orangutan Outreach​ will provide you with a personalized adoption certificate, photos and updates on your adoptee several times during the year. Orangutan adoptions also make wonderful gifts for that special person in your life! All materials are delivered online and adoptive parents can always log in and check on their new friend!
Finally, the ace in the hole: ​Fundraisers​. We truly appreciate our supporters who take the time and effort to hold a fundraiser for ​Orangutan Outreach​. Over the years we've seen campaigns from children and adults, from individuals and groups, schools and clubs, as well as events held at zoological institutions. We've seen success with coin drives, bake sales, art auctions, ​Purses for Primates​, jewelry design, marathons, bike rides and the ​publication of books​. One young supporter even swam laps in her backyard to raise funds to adopt an orangutan. (She ended up adopting several! That's a lot of laps!)
A huge source of donations is ​Facebook fundraisers​, which are easy to set-up and fun to run. A lot of supporters set them up for their birthdays, anniversaries or other special days, such as Mother's Day or International Orangutan Day (every year on August 19th).
We are grateful to everyone for their motivation and creativity when it comes to fundraisers! We'd love for everyone to give one a try!
Whew, that's a lot to digest in one sitting! But are you still craving more information? Answers to Frequently Asked Questions (FAQs) ​about orangutan conservation, volunteering, ways to help and more are provided on our website. And if you still have questions, you can always reach out to us at email hidden; JavaScript is required.
If you truly are willing to do anything to help orangutans, we salute you! We have orangutans on our minds 24/7 and we understand orangutan obsession!
Thank you for taking action to help the orangutans. They need all the champions they can get.
Best wishes and stay safe! ~ Team Orangutan Outreach​ {:(|}