SOCP's Orangutan Haven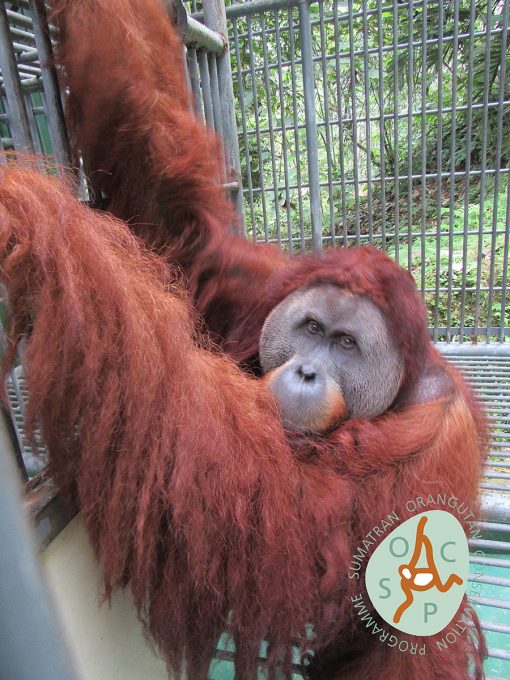 Orangutan Outreach is proud to support the development and opening of the Sumatran Orangutan Conservation Programme's Orangutan Haven - as part of our Bored in Borneo initiative. After all, when you get really bored in Borneo, you can always head to Sumatra with Julius!
What is the Orangutan Haven?
Orangutan Outreach partner, Sumatran Orangutan Conservation Programme (SOCP), has long envisioned a permanent sanctuary for its unreleasable orangutans. Through the years, that vision has grown by leaps and bounds. Not too far from the main quarantine, a lush wetland valley has been developed into orangutan island homes that sits on a 48 hectares of private land. SOCP sees this as a fantastic opportunity to develop the whole site as a unique, comprehensive education resource for the entire region of Northern Sumatra— promoting species and
ecosystem conservation, animal welfare and sustainable development.
Help the Haven!
Who's moving in?
The Haven will be the forever home for rescued orangutans who for reasons of ill health or injury due to human impact require long-term care and can never be released into the wild. The sanctuary will allow each individual an enriching life within a natural habitat setting.
As of March 2022, there are seven (7) orangutans at the SOCP Orangutan Quarantine Centre in North Sumatra who cannot be released into the wild due to health and physical reasons. The 5 large adult males and 2 females will have a new home at the Orangutan Haven.
Their names are Paguh, Dek Nong, Hope, Lewis, Krismon, Fahzren and Leuser.  (Click on a name to read their story and see more photos.) The plan is to pair each female with a male for companionship. Each pair or solitary orangutan will have their own island on which to live.
Click on the thumbnail image below to see a large version.
Each orangutan has special needs. Five of them are blind, due to being shot many times with air rifles. Female Dek Nong suffers from a chronic arthritic condition and two others have spent so long in captivity that it would be unsafe for them to live in a forest again.
Orangutan Outreach adoptee, Krismon, spent more than 19 years in a cage barely larger than his body. Krismon and the other 6 unreleasable orangutans currently reside in large metal cages at the SOCP Quarantine Centre. Every effort is made to provide the best possible care for them, with as much behavioral enrichment as possible to keep them occupied, yet a caged existence means their quality of life would always be suboptimal. Enter, the Haven!
The Orangutan Haven will provide each of these orangutans a much-improved quality of life in a far more spacious and naturalistic setting. The Haven orangutans will also serve as ambassadors for their wild counterparts as the Haven educates on the plight of Critically Endangered Sumatran (Pongo abelii) and Tapanuli orangutans (Pongo tapanuliensis).
Home Sweet Home
The Haven includes 9 naturalistic islands which are separated from each other (and the visiting public) by water moats. By grouping the orangutans, the plan is to utilize 5 of the islands. The islands are heavily vegetated and equipped with abundant climbing structures. Additional ropes, nets, raised platforms and hammocks (made from firehose) will be added when the orangutans move in. The islands will give the orangutans a much more pleasant and enriching environment, with running water, grass to lie on, and timber and ropes on which to climb. At the same time, the orangutans will be housed and monitored in a manageable setting, in which all of their daily needs can be catered for by their caregivers.
Click on the thumbnail image below to see a large version.
Four 'orangutan houses' have been created in the island valley linking each of the islands with safe indoor holding area for the orangutans, allowing them to get out of heavy rain and providing a secure safe area where they can be kept overnight if needed. The orangutans will access the houses from the islands via a sturdy bamboo bridge across the water moat. Even if left to spend the night on the islands each orangutan will be encouraged to enter the associated house for at least half an hour every morning
and evening allowing them to be closely checked and monitored on a daily basis, and for any medications to be administered if necessary. The layout of the cages inside each house will allow the orangutans to be moved from one island to another safely and easily. Swapping islands will be wonderful enrichment for the Orangutan Haven residents!
A Home for Orangutans and SO MUCH MORE!
The amazing facility is being developed in an area within easy reach of Medan, Indonesia's 4th largest city. The Orangutan Haven will be open to the public so visitors can learn and understand: why orangutans end up in human hands, what are the consequences for orangutans and humans alike, and what is required to conserve the species and their habitat in the present day? Visitors to Orangutan Haven will find astonishing views of the islands and the orangutans, sometimes with the orangutans at eye level. We can think of no greater thrill than a visit to this amazing facility!
The Haven includes: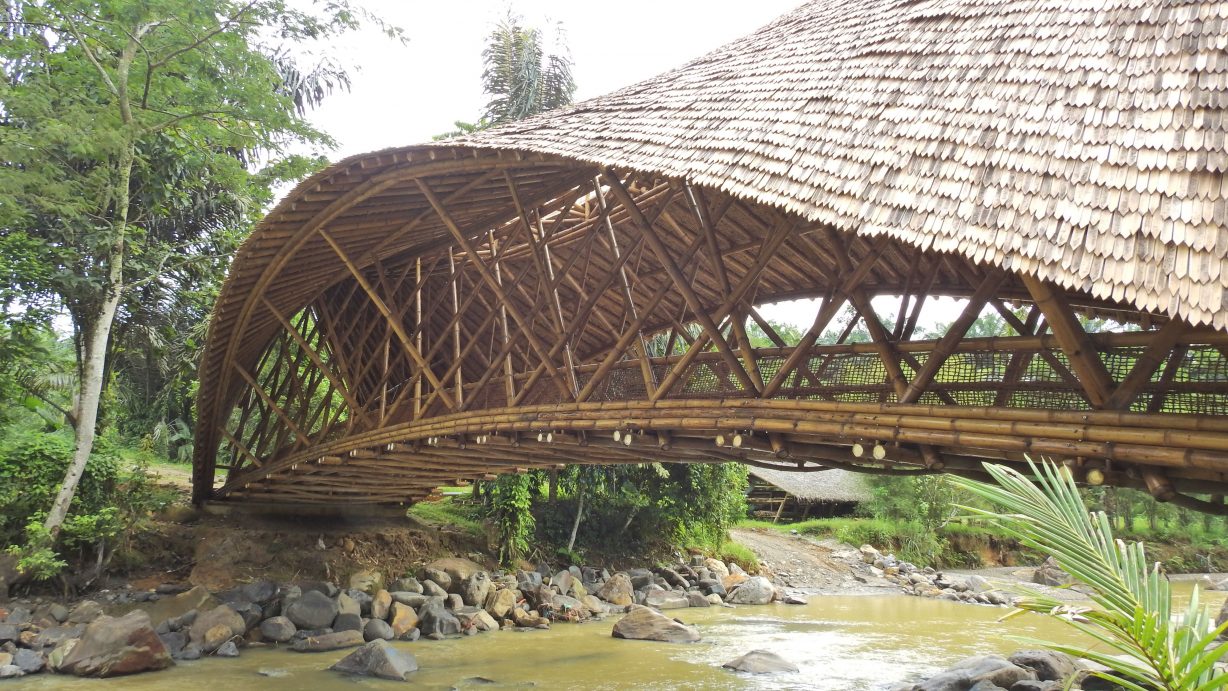 Permanent homes and sanctuary care for 7 special orangutans under the care of SOCP
A veterinary complex, which includes a medical clinic and adjacent staff canteen
A Guardhouse to be staffed at all times
A Front House (for arrivals) and a Staff House
Eco-Farm and Organic Farming
"Rimba Raya" Rainforest Center
Bamboo Bridge & Workshop
Eco-Nature Trails - opportunity to learn about the Orangutan Haven's rich biodiversity
Songbird Aviaries – to establish captive breeding programs for notable Sumatran bird species
Future Plans include:
Farm to Table style restaurant
Education Facility- for more formal education activities
Research/Ecology Centre – for students and universities
When are the Orangutans moving to the Haven?
We sure do get this question often! Believe us, we are as anxious as you are! The islands are ready for the orangutans to move in. Unfortunately, due to bureaucracy, the orangutans cannot be transferred just yet. SOCP requires five types of permits and licenses from the Government of Indonesia in order to operate the Haven. The SOCP and Haven teams are trying hard to accelerate this process, and are optimistic that good progress is at last being made, but cannot promise anything at this stage.
The plan is to move one orangutan each month until all seven have been transferred. We predict that the first orangutans will move in by mid 2022— but we need YOUR help to make it happen!
Funding is still needed for project infrastructure including the islands' bio filtration systems, maintenance tools and equipment, staff housing, public restrooms, border fencing, the car park & arrival area, surfacing of roads and other operational and administrative costs.
As of mid-March 2022, we are seeking approximately USD $40,000 (15 ETH) to cover the opening costs of the Haven.
USD $320,000 (125 ETH) will allow SOCP to complete the Haven infrastructure and fly to the moon.
Help the Haven!
Donate Crypto to Help the Haven!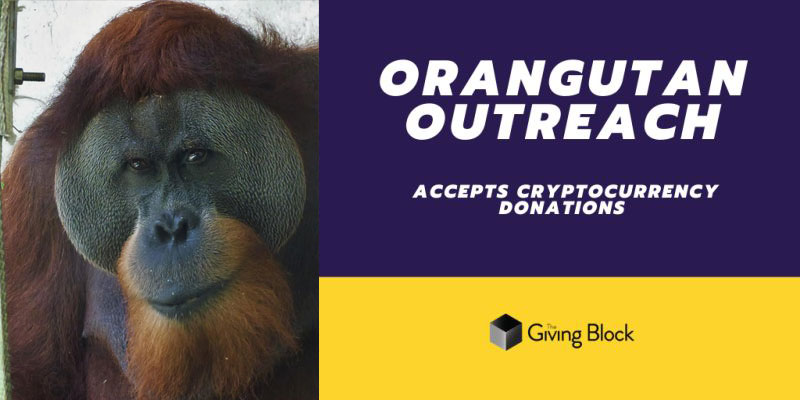 Adopt Krismon!
You can directly support SOCP's Orangutan Haven by adopting Krismon for just USD $15/month (or USD $150/year).
Learn more about him on our adoption page.
Click on the image below to read about and adopt Krismon.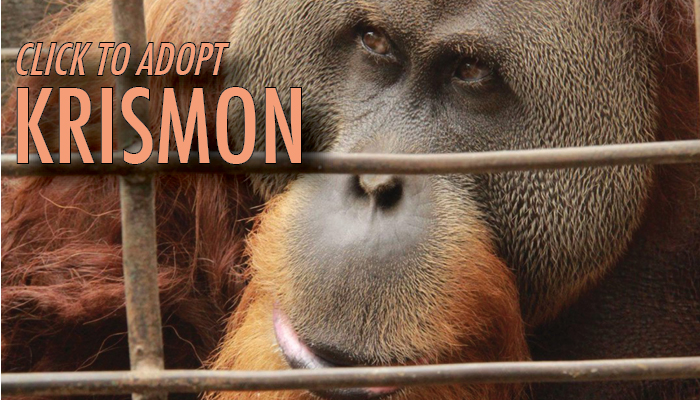 Learn More
A primary goal of the Orangutan Haven is to promote nature conservation and sustainable development, in a unique and highly innovative way, potentially changing people's attitudes and behavior towards wildlife and the environment. The Orangutan Haven will become a remarkable destination and asset for tourism, schools, universities and other groups throughout the region and beyond. You can learn even more about this remarkable Sumatran sanctuary on the Orangutan Haven website.
THANK YOU SO MUCH FOR YOUR SUPPORT!
{:(|}
Donate crypto or with a Card